May 3rd 2023 is Wild Koala Day, a special day to celebrate wild koalas, their habitats and raise awareness of their needs. As most of you know, we rescue and rehabilitate sick, injured and orphaned koalas in the Northern Rivers, always with the aim of releasing them back into the wild. What better way to celebrate this special day than with positive stories from our work?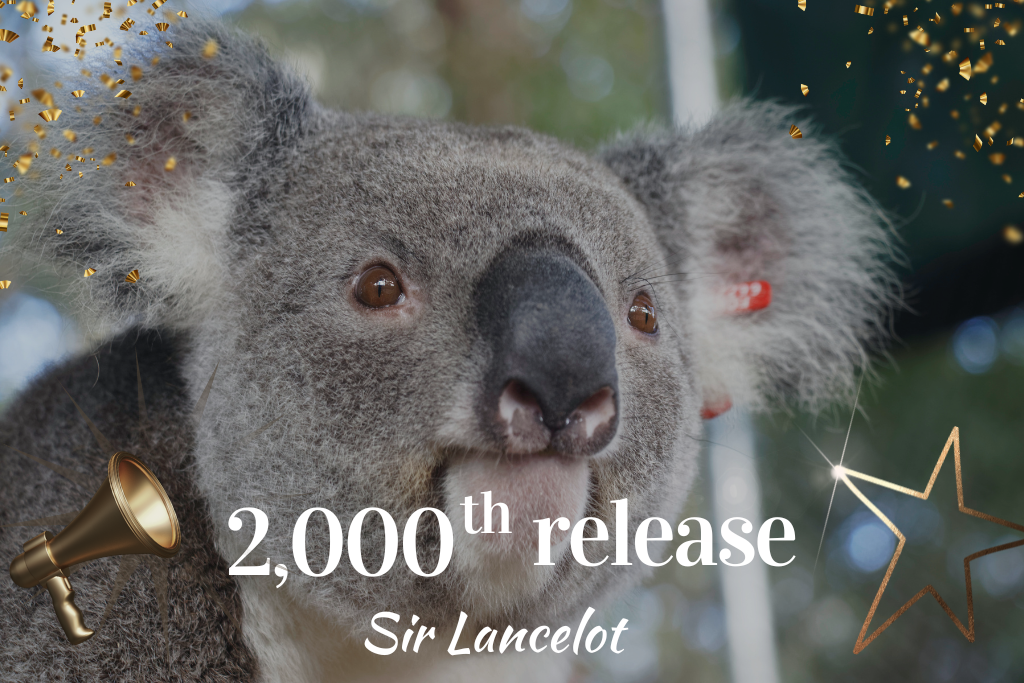 Sir Lancelot – the 2000th koala to be rehabilitated and released into the wild
Sir Lancelot was rescued on the 16th March 2022 from Durheim Rd, Monaltrie. When you see his regal face, you'll know how he got his name!
He was spotted with a wet and stained rump and following an initial assessment his body score was quite poor, only 3 out of 10. Sir Lancelot weighed 5.9kg but he was feisty and very vocal – this is what we love to see!
Treatment went well and, finally, on the 26th of May 2022, weighing 6.67kg, Sir Lancelot had fully recovered and was released back to his home in the wild.
Sir Lancelot's rescue, rehabilitation and release means that Friends of the Koala have saved the lives of over 2,000 koalas at the time of writing this post, this is really big news!
At the time of his release, the Northern Rivers were recovering from the catastrophic floods that hit the region so whilst the milestone is a huge achievement for us, we were in emergency mode and couldn't really celebrate it at the time.
We would love for you to celebrate this milestone and Wild Koala Day with us! You can do so by liking and sharing our work, telling others about us, becoming a member, leaving a bequest, adopting a koala, helping us to vaccinate a koala against chlamydial disease or volunteering with us.
You can read up on other rescue and release stories on our website including:
Don't forget to subscribe to our newsletter so you can stay informed about our work, via www.friendsofthekoala.org.