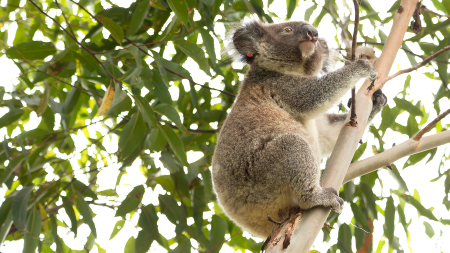 Have you just spotted a sick or injured koala?
Please call our koala rescue hotline immediately.
Did you see a healthy koala?
Please report a koala sighting using the form below.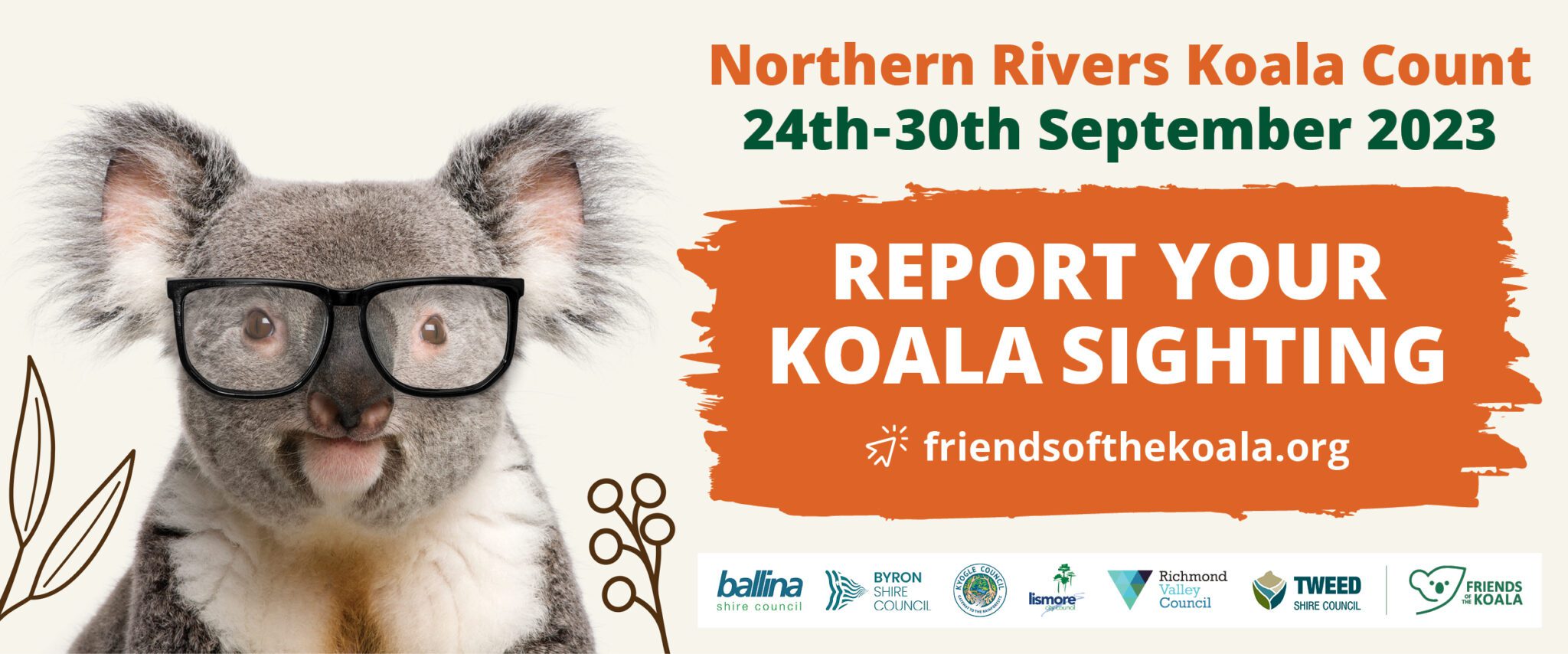 Report healthy koala sightings here!
If the koala displays any of the signs below, they are likely sick or injured. 
- Eyes red, crusty or weepy
- Rump stained, not white or grey
- Fur missing, matted or brown
- Visible blood or wound, and/or flies buzzing around
- Difficulty climbing, moving or walking
- Low in tree
- On the ground, not moving
- Does not move away when approached
- Smaller than a rockmelon on their own and/or chirping
- Discharge out of nose or mouth
- Dogs nearby, possible or at risk of dog attack
- Near road, possible or at risk of vehicle strike
- On a pole or fence
"Friends of the Koala's holistic approach to koala conservation is something IFAW champions [because we share the belief that koalas are ambassadors for Australian wildlife. When we protect them and their habitat, we give countless other animals the chance to thrive.]"
- International Fund for Animal Welfare
"Friends of the Koala in Lismore is [already] doing a herculean job caring for sick and injured koalas."
WWF-Australia
"With koalas recently being listed as Endangered under our national environment law, the life of every individual koala matters. To see them here in care at Friends of the Koala, happy and healthy, really does give me hope for a better future for them.  "
Dr Prishani Vengetas, WWF-Australia
Subscribe to our newsletter and be the first to know about our news and achievements.