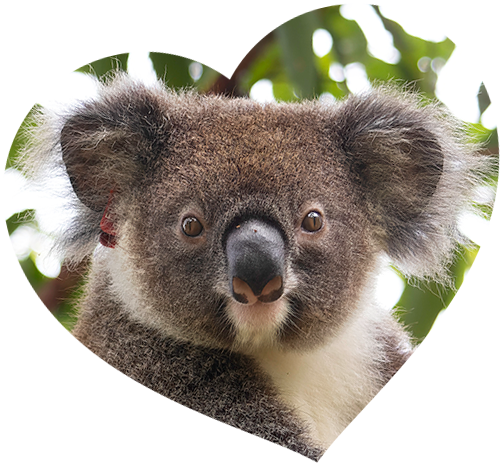 Every donation makes a difference.
Donate now & help us save koalas!
Koalas are an endangered species
Koalas are endangered and face the threat of extinction. Our precious wild koala populations are disappearing due to habitat loss, bushfires, collisions with vehicles, domestic dog attacks and disease.
Fortunately, a group of passionate people are dedicated to saving koalas in every way possible.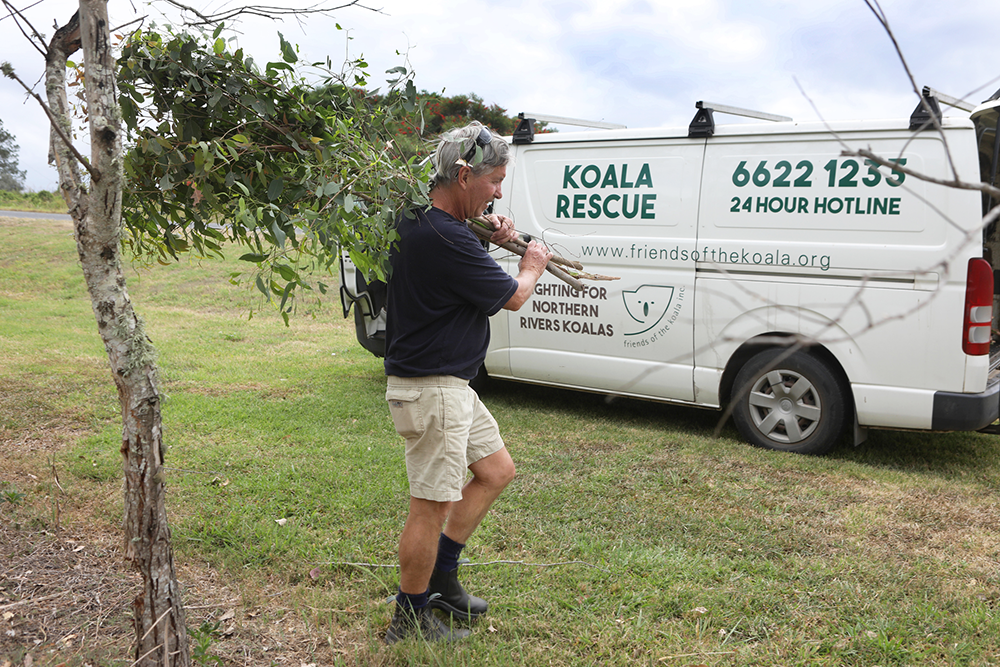 Help us do the crucial work of koala conservation
Friends of the Koala is one of the oldest koala charities in Australia, looking after all aspects of koala protection and care.
For over 37 years we have focused on critical, on-the-ground, koala conservation efforts like habitat restoration, education, advocacy, rescue, treatment of sick, injured, and orphaned koalas in our Koala Hospital and research into disease prevention.
Your donation directly supports this work
We run all operations with a small team of staff, yet, with the support of over 200 dedicated volunteers, our work is extremely efficient and effective. Donations to our koala charity go further, as every cent directly contributes to protecting koalas and their habitat.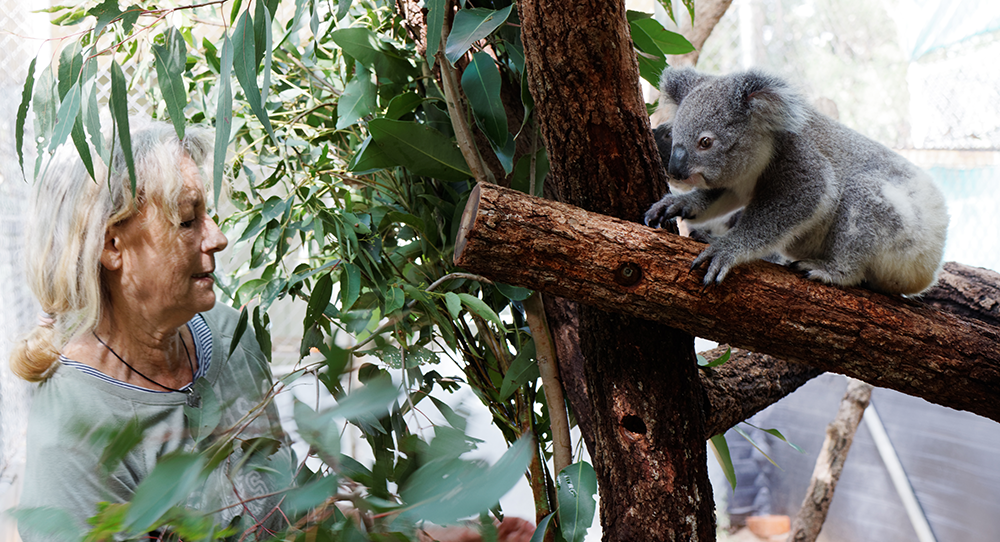 It depends on where you are based! In Australia, Yes! All donations to our Australian koala fund over $2 are tax deductible, so keep your receipts!
Donations are not tax deductible in other countries, but don't let that sway your decision!
For every donation, you receive a donation receipt. If you adopt a koala, adopt a tree or vaccinate a koala, you also get a certificate. If you become a Joey Buddies member, you will receive a membership certificate.  
If you donate over $500 to our koala charity, you can request a donation certificate. Please email manager@friendsofthekoala.org to arrange this.
All koala charity donations fund the most pressing welfare, conservation and advocacy activities at any given time. We ensure each and every koala gets the very best care and receives everything he or she needs.
If you wish to make a donation connected to a specific koala, you can adopt a koala and receive a personalised certificate, their story and other things.
Friends of the Koala is a dedicated non-profit organization based in Lismore, New South Wales, Australia. We have been working tirelessly since 1989 to protect and preserve the koala population in the Northern Rivers region of New South Wales, home to one of the world's last genetically diverse koala populations. As at May 2023 the organisation comprised of 9 staff members and 200+ volunteers.
Friends of the Koala charity is focused on six main areas:
Rescue
Treatment and rehabilitation
Research
Habitat restoration,
Advocacy
Community engagement
Our 24/7 rescue hotline is ready to respond to calls about sick, injured, or orphaned koalas. We also operate a custom-built Koala Hospital and Care Centre, where koalas are nurtured back to health before being released back into the wild.
We take part in and lead ground-breaking research projects into koala health and disease prevention. We are also committed to conserving koala habitats. We operate a community native plant nursery that distributes over 110,000 trees every year; we lead habitat restoration projects across the Northern Rivers and work closely with local government, landowners, and the community to develop strategies that help maintain and enhance the koalas' natural environment. 
Friends of the Koala places a strong emphasis on education. We organize events, workshops, and presentations to teach the public about the importance of koala conservation and how individuals can contribute to the cause. 
Donating to Friends of the Koala charity or volunteering with us directly contributes to the survival of koalas.
Friends of the Koala work directly with koalas. We are the people on the ground that actually do the work.
We respond to rescue calls, grow and plant koala food trees and collect fresh leaves for koalas in care - every single day! We also provide treatment and care year-round in the Koala Hospital.
Friends of the Koala is the only organisation in Australia that focuses on all aspects of koala conservation and this holistic approach makes us especially effective. With 200+ volunteers contributing over 55,000 volunteer hours per year, Friends of the Koala are able to keep operational costs extremely low, so your donation goes further.  
We are one of the oldest koala charities in Australia and we think our passion for koala conservation shines!
Grassroots dedication: Friends of the Koala was founded by a group of people who genuinely cared about the welfare of their local koalas. And we have maintained this grassroots spirit for over 30 years, ensuring that our work remains focused on the animals and their habitats.
Committed volunteers: We are carried by dedicated volunteers who donate their time and energy to rescue, rehabilitate, and release koalas, and ensure they have somewhere to be released to. These selfless individuals work tirelessly to ensure that the koalas receive the best possible care. 
Holistic approach: We take a comprehensive approach to conservation, focusing not only on rescuing and treating individual animals but also on research and to preserve and restore koala habitats. By working with landowners, government agencies, universities and the local community, we create lasting change.
Education and outreach: We understand the importance of raising awareness and educating the public about koalas and their conservation needs. Through presentations, workshops, and events, we empower people to understand what is needed and to take action.
Collaboration and partnerships: We collaborate with other organizations, researchers, and government bodies to maximize our impact. By working together, we can pool resources and knowledge to develop innovative and effective strategies for koala conservation. 
Expert veterinary care: The Friends of the Koala Hospital and care centre are custom-built to treat koalas. The experience of our veterinary team and volunteers is unparalleled, as we are solely dedicated to treating and caring for koalas.  
When you support Friends of the Koala, you're contributing to an organisation deeply committed to making a real difference in the survival of these unique and endearing animals.
Our dedication to koalas and their habitats ensures every dollar donated or hour volunteered goes a long way in helping to protect and preserve these iconic Australian marsupials.