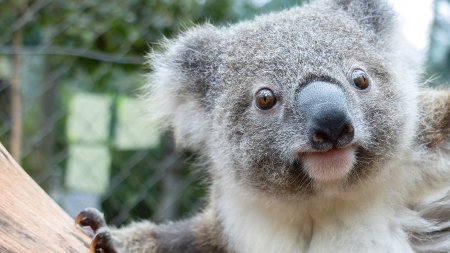 We welcome your questions & enquiries regarding the Friends of the Koala charity, our work or how you can help us save koalas!
If you have found an sick, injured or orphaned koala, or are not sure if the koala needs help – contact our rescue hotline immediately.
If you have seen a healthy koala, please report a sighting via the button below. Sightings allow us to build a better picture of koalas.
If you would like to visit us to learn more about koalas and meet our permanent koala residents, book a free educational koala tour!
We welcome your communication!
Koala Hospital, Koala Care Centre & Burribi Community Education Centre
23 Rifle Range Road
East Lismore NSW 2480
(02) 6621 4664
Postal address:
PO Box 5034, East Lismore NSW 2480
"Staff here are very passionate and knowledgeable about the work they do. The community is very lucky to have such amazing people taking care of our Koala's and releasing them back home. It would have been difficult and heartbreaking to navigate through the fires and the floods. Thank you for all the work you do! And for visitors - don't forget to donate!"
- Jennifer, Local guide
Subscribe to our newsletter and be the first to know about our news and achievements.