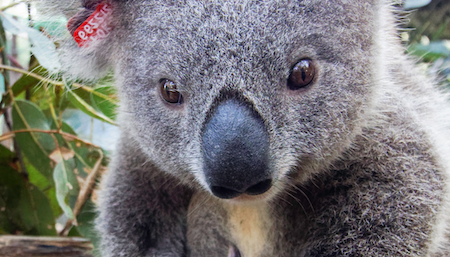 Join our fun monthly subscription for koala lovers worldwide.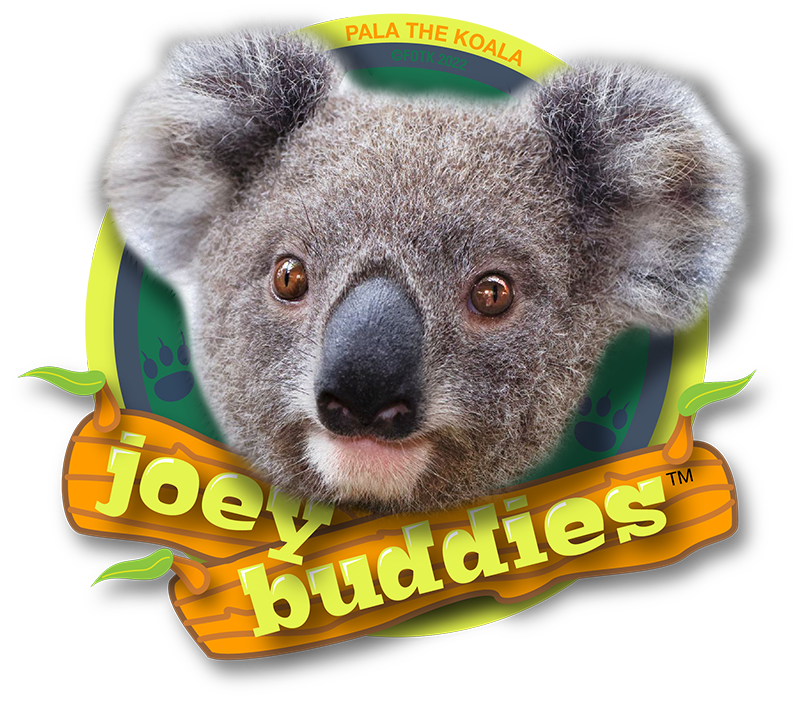 Here you begin a big adventure with me, Pala the joey koala, and my fun joey koala friends.
When you join Joey Buddies, you will discover all there is to know about koalas like me, and the wonderful people who are working to help us every day.
The best thing is that just by being a member you are helping too! Your membership helps plant our precious food trees and rescue sick, injured or orphaned koalas.
When I was a little joey only 9 months old, I was found all alone and I was rescued by Friends of the Koala. Here I was cared for by a whole team of kind people who look after all the rescued koalas. They helped me grow up safe and get back to the wild when I was big enough to go out on my own.
To read all about my rescue and path to recovery, join me at Joey Buddies!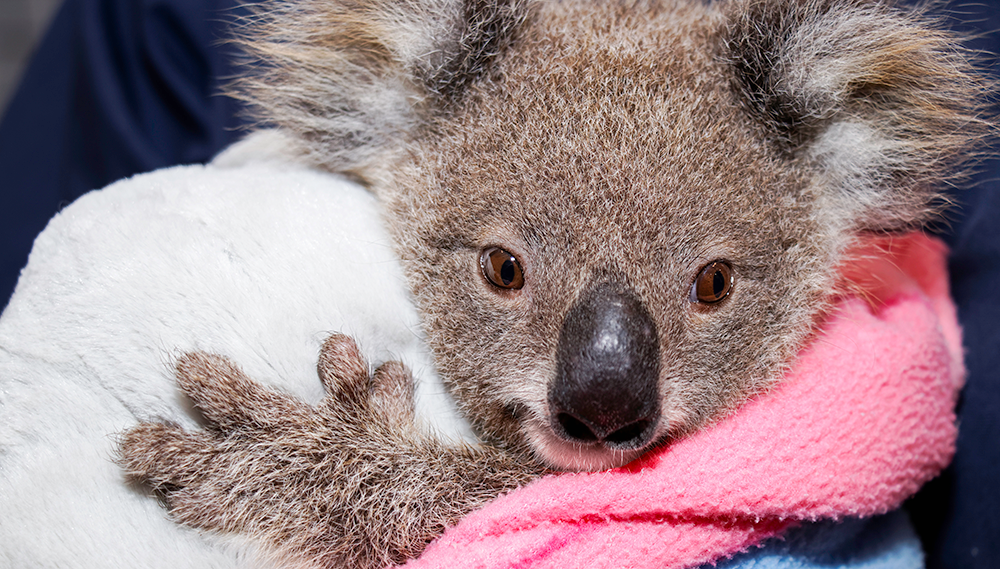 Joey Buddies is for people who love koalas
I will send you a special club email every month full of things to do and learn about me and my cute koala buddies. And your membership helps real koalas get the support they need.
Every month you will get:
Printable koala merchandise & activities

Behind the scenes koala videos

Fascinating koala facts & stories

Competitions and a chance to win prizes!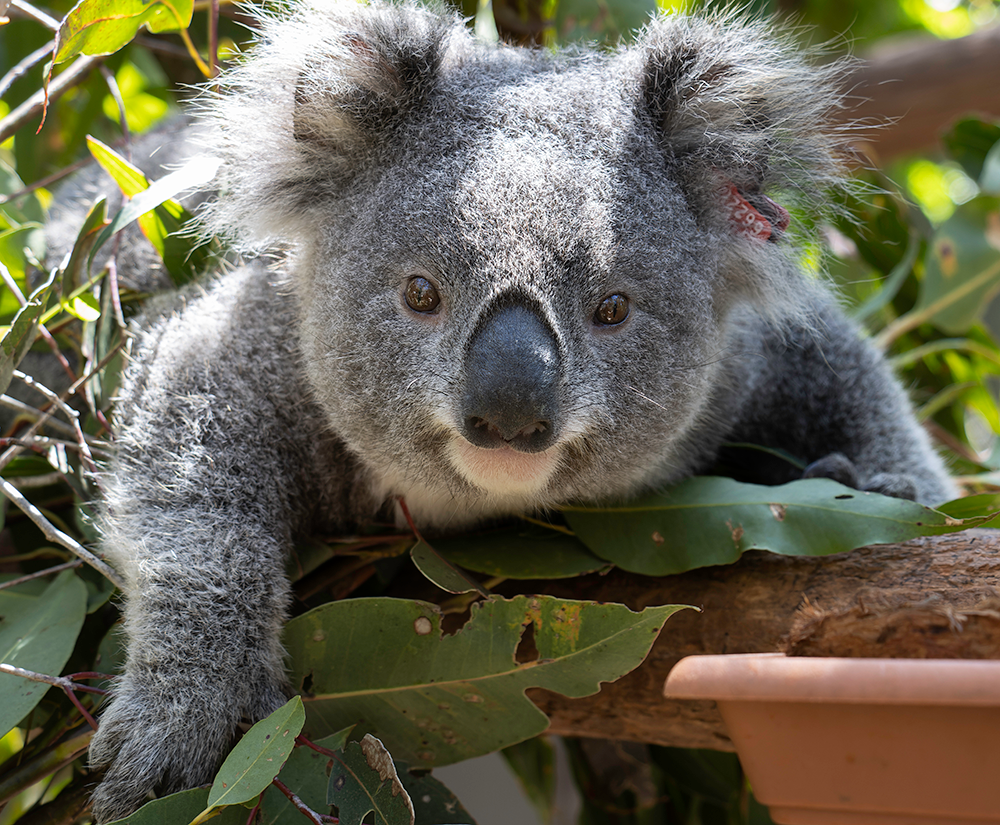 Joey Buddies helps discover the work of koala conservation in a fun way, fostering empathy and compassion. Everyone will feel very special receiving their email, and we have put a lot of love into the content.
Joey Buddies is educational, engaging, and entertaining - it is the gift that keeps on giving!
Note: Friends of the Koala is a not-for-profit organisation, and joining Joey Buddies directly supports the work of rescuing and rehabilitating sick, injured and orphaned koalas.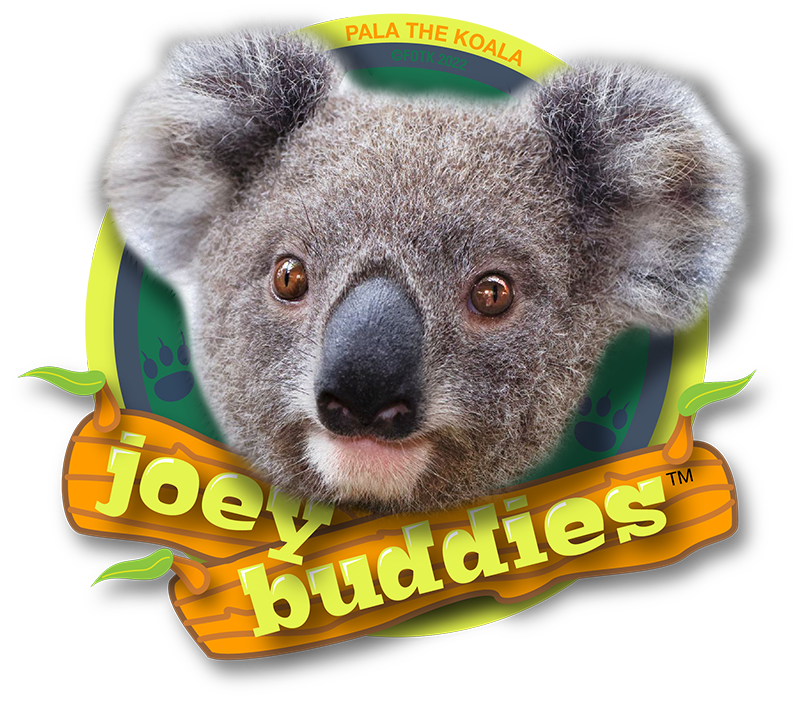 Subscribe to Joey Buddies today!
$5 per month
(for 1 child/recipient)
$9 per month
(for 2+ children/recipients in the same household)
Options for multiple children
Joey Buddies is a monthly subscription koala club from Friends of the Koala. Enjoy monthly emails all about koalas including stories of the rescue and rehabilitation of our precious joey koalas.  
Delight in all things koala including:  
fascinating information,  
captivating photos and videos,  
games,  
downloadable activities,  
fun facts,  
exciting competitions and chances to win great prizes!  
Joey Buddies content is entertaining and educational, and your subscription contributes to supporting our life-saving efforts at Friends of the Koala, including our rescue operations, rehabilitation programs, and our koala hospital. 
Our Joey Buddies subscription caters to youth, those who are young at heart, and everyone who adores koalas. 
The content and activities are designed to appeal to primary school aged children and upwards, however many of the stories and giveaways have broad appeal making it ideal for animal-loving individuals and families, home-schooling families, international supporters and anyone who cares about conservation and loves koalas. 
Joey Buddies is a chance to foster compassion and empathy for koalas. Children will love receiving emails jam-packed with fun activities and competitions, and it is a great opening to conversations about charity, conservation and how to make a difference in the world. Recipients of all ages will love the stories, jokes and facts.
The best thing is that your subscription supports the real work, on the ground, to save koalas. 
The monthly subscription fee for one person is $5.  
For families with 2 or more children the subscription fee is $9 per month. They will receive one email addressed to all children collectively.  
The subscription includes a monthly email, with a creative selection of activities, downloadable content and more. You will also receive a Joey Buddies Membership Certificate and a birthday greeting from Pala.  
If you are ever in the region, we encourage our Joey Buddies subscribers to join us on a koala tour and meet our resident koalas in person!  
We require the email address of one parent or guardian (for children) or of the individual to whom the email will be delivered.
When you sign up, we will step you through the process and ensure the emails go to the right place!
With the purchase of any gift subscription to a child, individual, individual residing abroad, or anyone else, the subscriber will gain access to complimentary Joey Buddies emails.
To cancel the subscription at any time please email joeybuddies@friendsofthekoala.org.
There are two options: 
Cancel emails only: click on the unsubscribe link at the bottom of the Joey Buddies email to unsubscribe for emails. Your monthly payments will continue. 
Cancel the monthly donation, (which will also stop emails): cancel your subscription through your payment platform, PayPal or Stripe, or email joeybuddies@friendsofthekoala.org.
No. All material contained within Joey Buddies is copyright of Friends of the Koala.  
The Joey Buddies word mark and logo are trademark-registered to Friends of the Koala.  
Teachers, this is coming soon!  
Please contact us to express an interest in licenses for Joey Buddies for schools and classrooms. You can email joeybuddies@friendsofthekoala.org and we will notify you as soon as this option is launched. 
Please check your spam or junk box in your email, to see if the emails have been diverted there. If your email is in your spam/junk email box, you can whitelist our email address for a smooth delivery! 
If you have received no email at all, please contact us by emailing joeybuddies@friendsofthekoala.org for help.