Brad Mustow is a Professional Photographer and a volunteer here at Friends of the Koala. Most of the photos that we share with you have been carefully taken by Brad.
For over a year, Brad followed a koala and her baby that lived in his street and in that time he took some incredible footage.
In 2019, Brad noticed a koala in his street, she had an ear-tag. Later he found out that her name was Chunky and that she had spent some time with Friends of the Koala. Chunky and her joey – Monkey, ended up with FOK when they were thrown from a Camphor tree knocked down by a developer. Chunky and Monkey recovered and were released back to where they were found.
In June 2019, Brad spotted Chunky with an open pouch – she had a new baby, whom Brad called Junior, over the next five months he visited them often. You can see an incredibly beautiful bond between the two, where Junior stays close to his mum – on her front, back and even sitting on her head at times.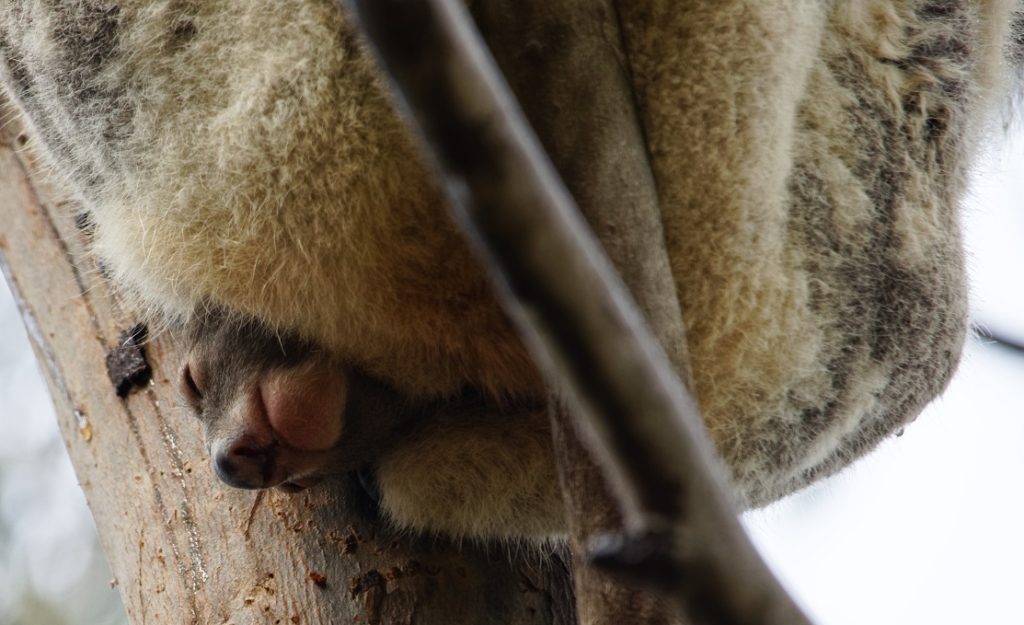 See the pair negotiate a walk on a branch at 4:35, watch Junior climb all over Chunky's head as he begins to explore his new world at 5:50 and Junior's first solo climb at 6:00. It gets pretty blustery at 7:00 and the pair make their way down for more shelter and at 10:00 their claw marks in the tree. At 13:00 they spend their last day together and then part ways. Junior stays in the same four trees he used to with his mum. Chunky is still around but at a distance, keeping an eye on Junior – Brad keeps an eye on him too!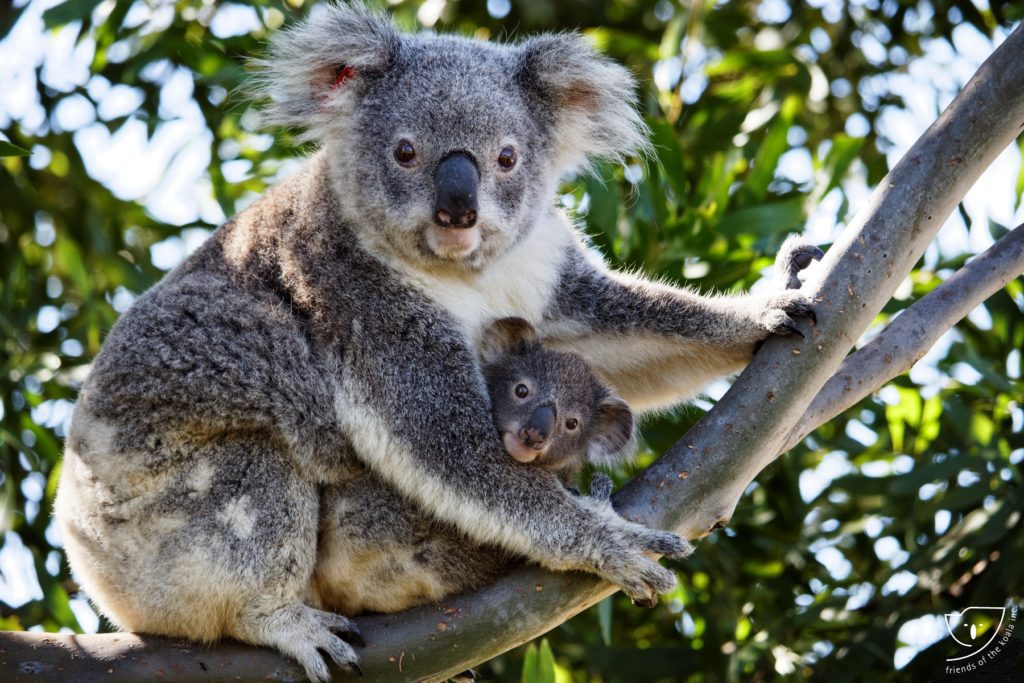 Female koalas usually initiate the separation from their offspring around the twelve month mark and the offspring often stay in the same or near their mothers territory for up to two years.