Research projects are essential in helping us to understand koala health and biology and how to provide long-term protection of koalas in the wild. We are excited to participate in a new collaborative research project with the University of the Sunshine Coast (UniSC) and the Department of Planning and Environment vaccinating wild koalas at Ruthven, which is an area close to us in Northern NSW.
The aim of the project
The project aims to understand the level of protection provided by a koala chlamydia vaccine in a wild population. It is hoped that the project will reduce the likelihood of koalas in this region contracting chlamydia and it will also allow us to collect valuable information on the current health status of this population of koalas.
About the project
Over the next three months, some koalas in this region will be vaccinated against chlamydia using a vaccine developed, trialed and administered by Professor Peter Timms and his team of researchers at UniSC's Centre for Bioinnovation. The vaccine has been shown to be completely safe, with koalas in the trials showing a good immune response. Most importantly, the koalas' chlamydia infection levels decreased and their protection against clinical disease improved.
Our team will play a critical role in this project by examining the koalas for the presence of chlamydia, collecting their scat for chlamydia DNA analysis, vaccinating the koalas and releasing them. We will then undertake monitoring at six and twelve month intervals post release to collect scats in order to determine the level of chlamydia in the population after vaccination using DNA analysis.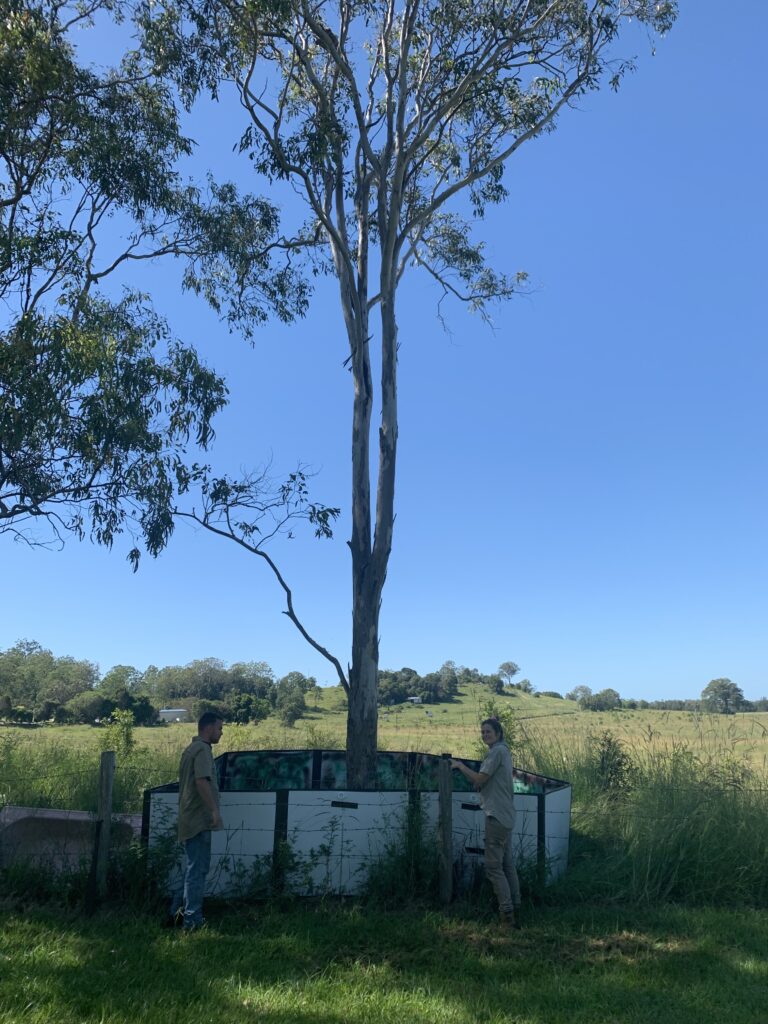 Argyle Apple
Argyle Apple is the first koala from the Ruthven UniSC vaccination project to receive his chlamydia vaccination and has since been released back home – this is a significant event for Friends of the Koala and the future of our local species.
Argyle Apple being released again
It is marvelous for those who have been at the coalface of koala care and who have seen how truly devastating chlamydial disease is to hopefully be able to control this disease. Professor Timms is an internationally renowned microbiologist, read more about his work here and the vaccine here.
Scat analysis can provide vital information about a koala and its disease status– read more about it here.
You might also like to read the exciting news about our new Research and Diagnostics Lab or about how you can help us vaccinate koalas here. It costs $250 to vaccinate just one koala so your help is much needed and appreciated.
Our IFAW sponsored Vet Jodie Wakeman talks about the koala vaccination program:
Ruthven UniSC vaccination project has been supported by the NSW Government under the NSW Koala Strategy.
Funders and Partners

Ruthven UniSC vaccination project – this project has been supported by the NSW Government under the NSW Koala Strategy.