How can we save more koalas for Save the Koala month? By planting more trees!
Unfortunately, habitat availability and habitat destruction is the single greatest threat to the survival of koalas and as part of Save the Koala month, Friends of the Koala aims to raise awareness for what is one of the core objectives of our work – habitat restoration.
Koalas are unique and hightly vulnerable due to them depending for food almost exclusively on a small number of Eucalyptus species. Rapid habitat loss and fragmentation is destroying koala habitat. Koala habitat destruction actually increased in the decade since koalas were listed as vulnerable in QLD, NSW and the ACT. This is unacceptable and we are doing all we can to change this trend.
Why is koala habitat being destroyed?
Through land-clearing, intensive logging, infrastructure like roads and urban development for commercial projects, us humans are destroying koala habitat. Add to that the further loss of habitat through bushfires, storms, droughts, heatwaves and floods. Many of the remaining belts of eucalypts along traditional koala routes have become severely fragmented.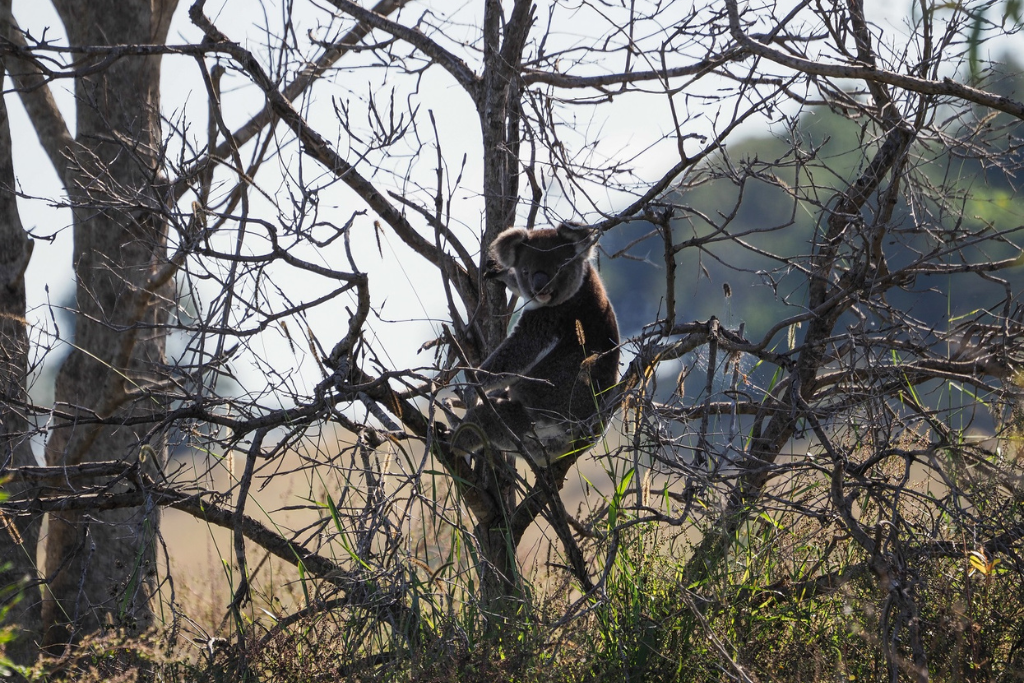 What are Friends of the Koala doing about this?
Friends of the Koala manage and execute koala habitat restoration projects throughout the Northern Rivers region, funded by a wide range of partners and donors. We are incredibly appreciative of the great support from local landholders to work towards more koala trees and koalas on their properties, as we could not do it without them.
Friends of the Koala operate a Community Native Plant Nursery in East Lismore, where we grow and issue koala food trees for $1 each to landholders in the Northern Rivers region. We have distributed over 800,000 trees so far! We also partner with landholders for tree-planting activities, with the goal of linking up the existing patches of remnant koala habitat to create a more continuous corridor of food and shelter.
There have been many successes in securing funding to restore and expand koala habitat leading to incredible outcomes on the ground. We are very proud of the results and are excited to continue our work to create greater connectivity of koala habitat.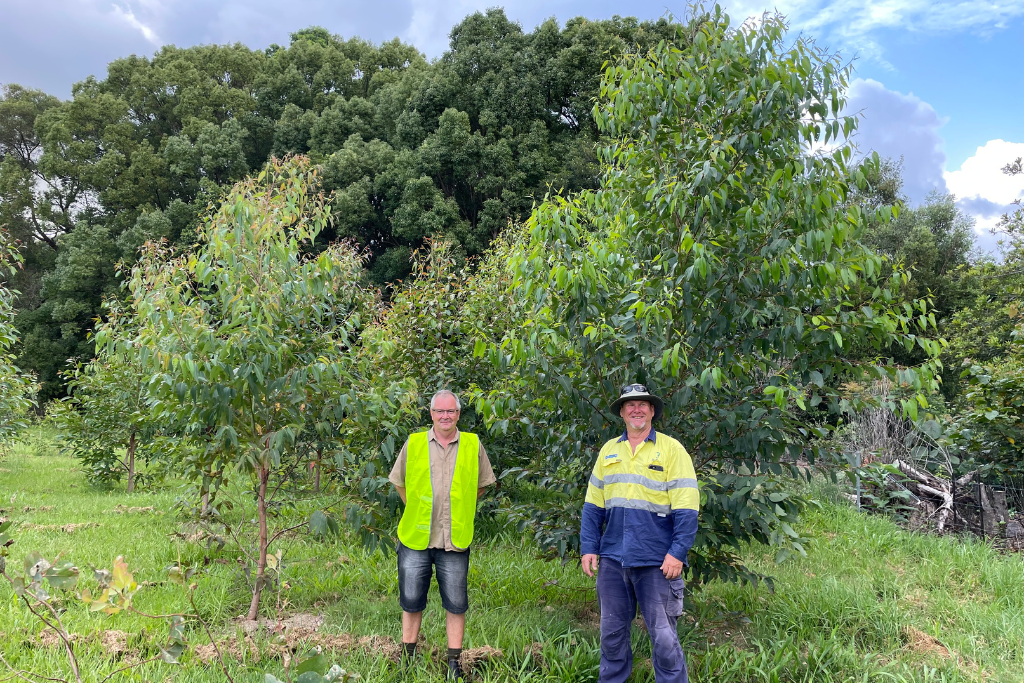 How can you help?
Help us to plant more trees and save koalas!
One of our newest initiatives is 'Adopt a Tree', which allows you to adopt a tree (or several) to help us restore the natural habitat of koalas. Friends of the Koala are one of the few organisations that physically grow and plant trees in the Northern Rivers and distribute over 110,000 trees each year. Adopt one tree for just $5 and make a difference today.
So what are you waiting for? Do you want us to save the koala? We need to plant more trees and we can't do it without you!
What is Save the Koala month?
Save the Koala month is a month-long initiative dedicated to raising awareness about koalas and their habitat, the threats they face and how we can protect them. To celebrate the month, we have a number of fun ways for you to participate, including – 'Adopt Ember This September' and 'Become a Member This September' – check out all the other ways you can join Save the Koala month!

At Friends of the Koala, every month is Save the Koala month. We value and appreciate your support any time of the year!