Our busy streak continues at Friends of the Koala and together the joeys in Koala Kindy and home care total eleven! It is cuteness overload around here – find out who is who in the 'zoo' (we're defintely not a zoo though as we always aim to release our koalas into the wild again!)
Pikachu
Pikachu is flying along in Kindy and aside from looking a bit shaggy she seems perfectly healthy and well. This week she has gained 200g – yup she loves her food!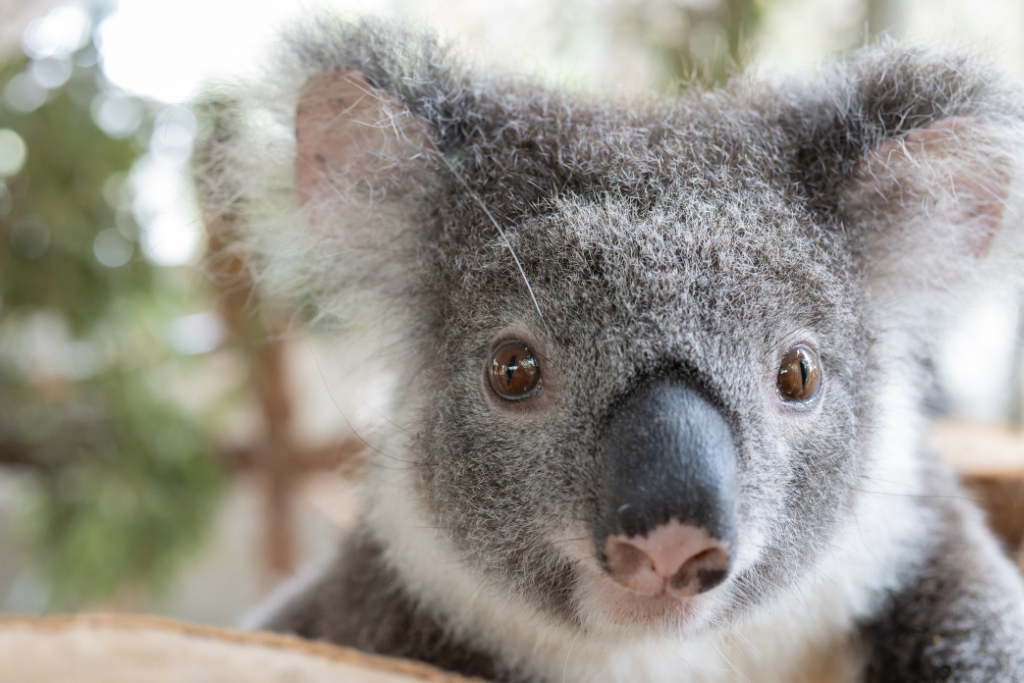 Frankie
Frankie has also joined Koala Kindy and is thriving there – gaining 200g per week for the past two weeks! Frankie is skillfully learning to take her milk from our volunteer carers instead of 'mum' Liz and she loves climbing up the ladder to look down on the others – is it possible that she is the cutest koala to ever have joined FOK? We think she might be!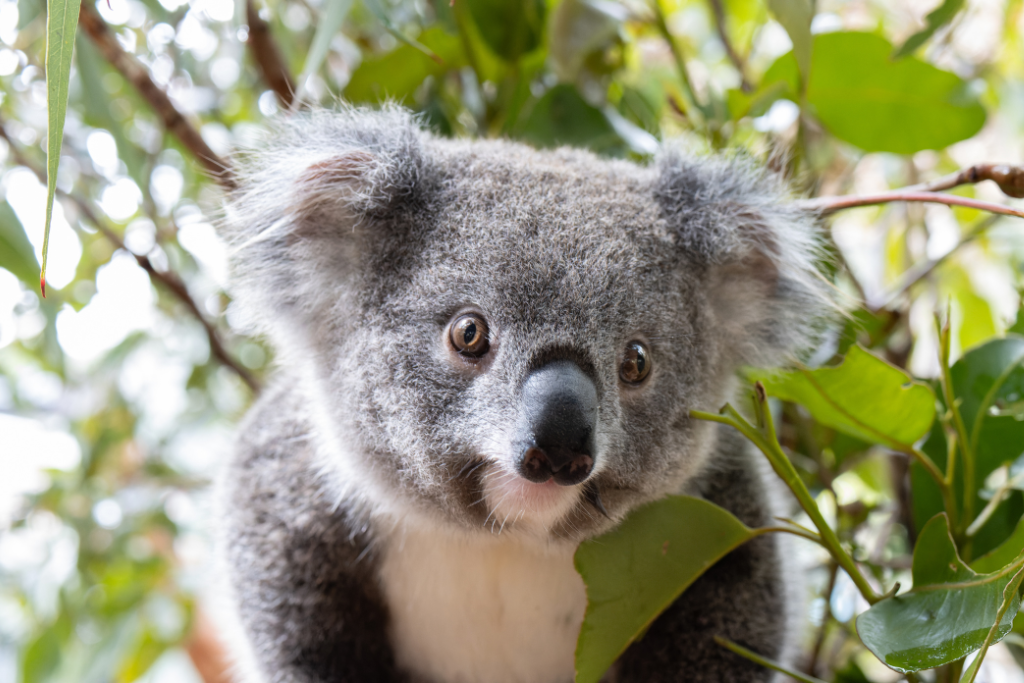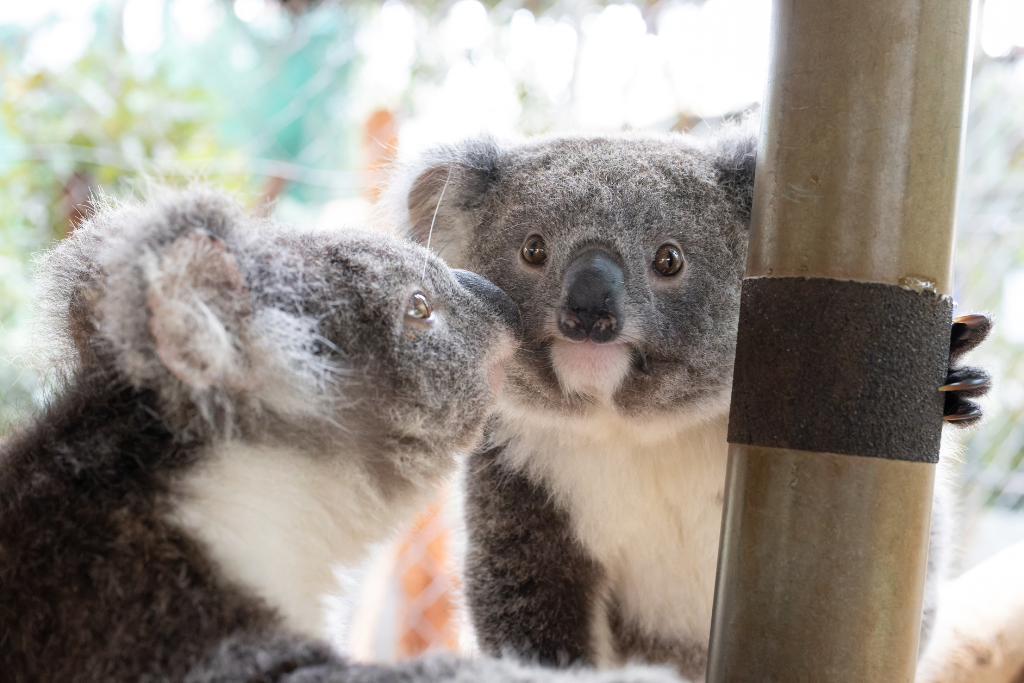 Gidja and Boorie
We have some fabulous news about Gidja! Following two months in care where she underwent extensive treatment, careful monitoring and given every chance to recover from what we suspect was a traumatic brain injury she has made a full recovery and has been released home! What an amazing success story! Her release is tinged with sadness though, as during treatment Gidja stopped producing milk and her joey Boorie is too young to eat leaf and will need supplements for many months yet, so it wasn't possible to release them together. For now, Boorie is in safe hands in home care with Vickii and won't be long before he is back in Kindy with the others. It was a difficult decision but we are thankful that they had the two months together with us here and both survived.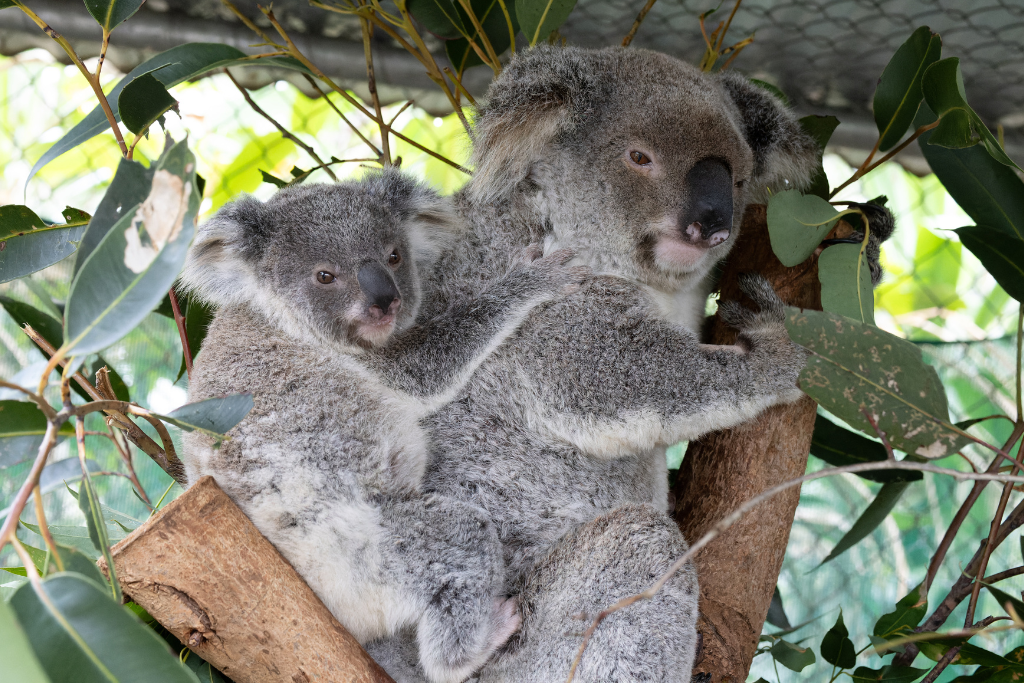 8 Mile
8 Mile appears to have made a full recovery from his head injury and is getting chonkier by the day! Whilst he joined Pikachu at the same time as 8 Mile he somehow decided that Pikachu was his new surrogate mum – making her feel very uneasy with his continuous attempts at back-carries. For now he is next door in a smaller run and we will try again soon.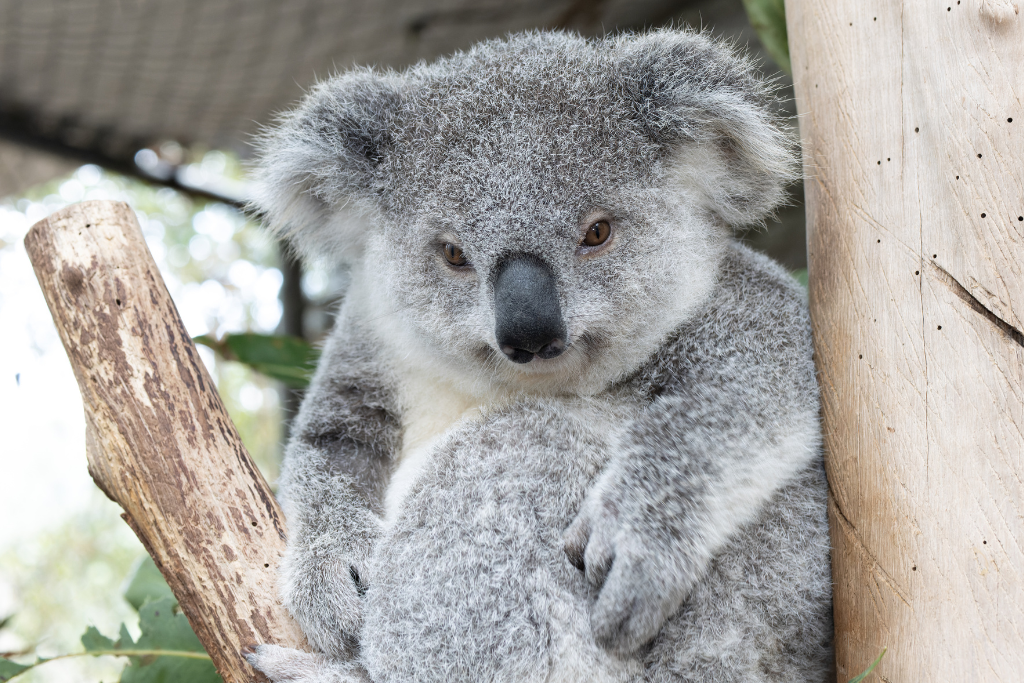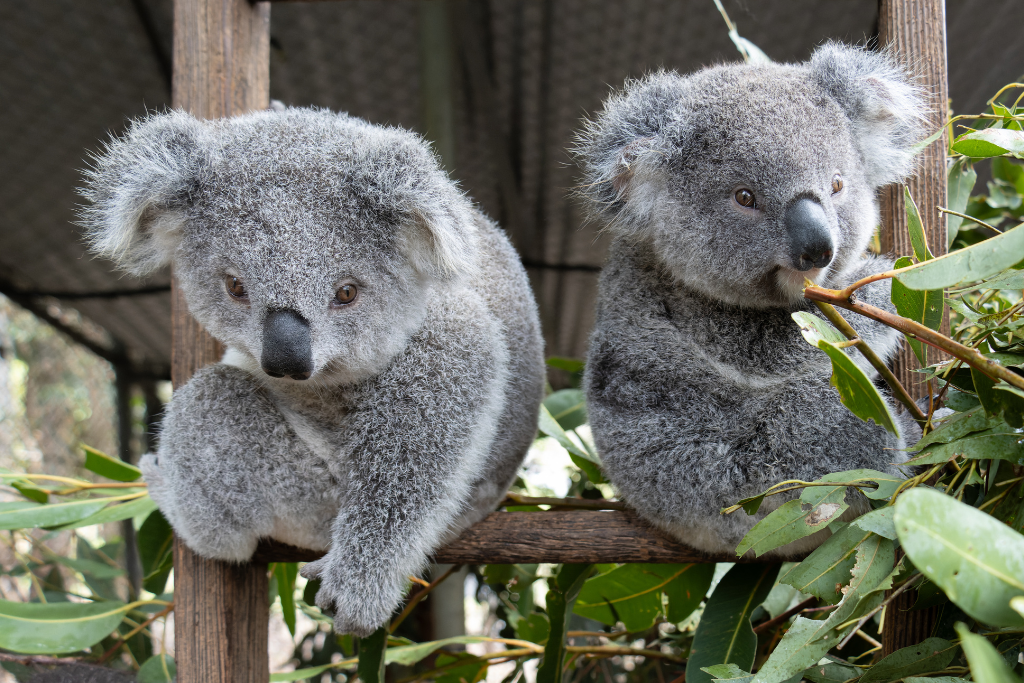 Minnie May
Minnie May is doing fabulously in home care with her carer Dale. She is eating well, her body condition continues to improve and she now weighs around 1.2kg. It won't be long at all until she is ready to join the action in koala Kindy! It's going to be Crazy Kindy soon! Still no pics to share yet – but soon!
Hip Hop
Liz has done an amazing job with our playful little Hip Hop. He has had some minor gut issues whilst adjusting to his supplement milk but he is steadily growing. Hip Hop recently joined Minnie May at Dales and he is taking his milk and eating leaf like a champ. He is just 685g!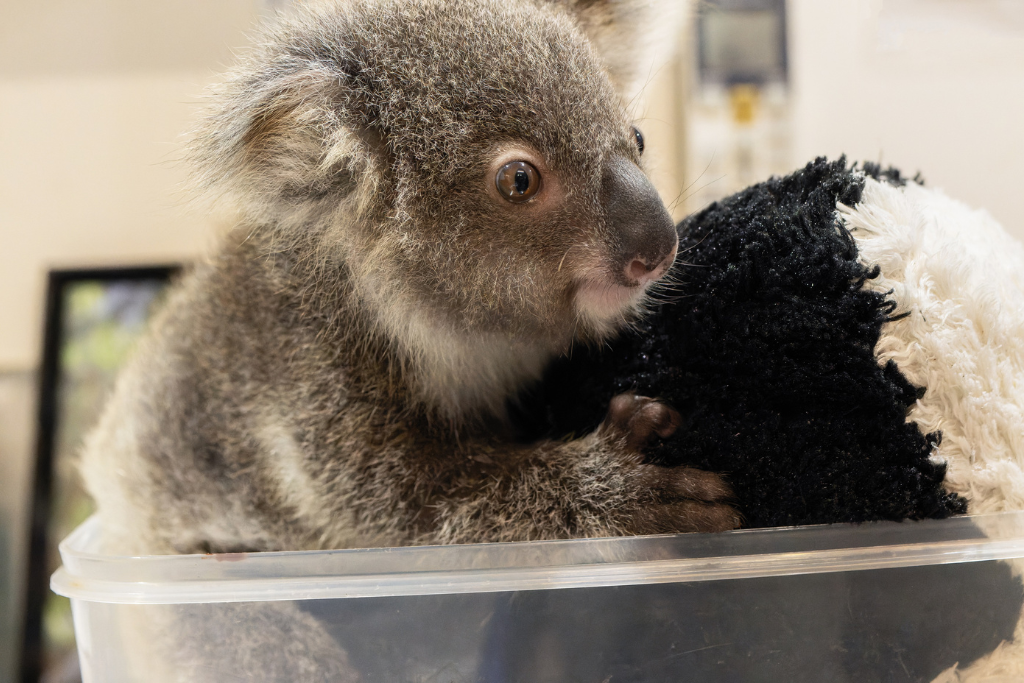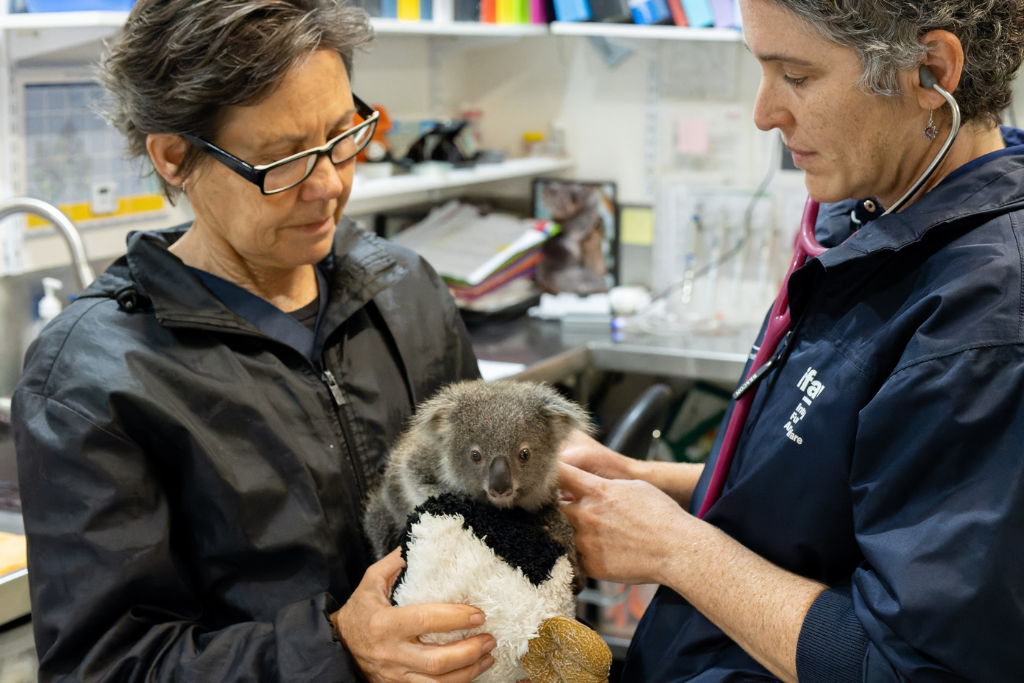 Johnny
Little Johnny is getting on well in home care, he has had a few intermittent gut issues too, whilst adjusting to life in care but overall he is coming along well. Very young joeys like Johnny and Hip Hop can prove tricky to keep healthy initially because they are young, their gut may not be fully papped and they also require more supplement milk than the older joeys. Our carers do an incredible job with them.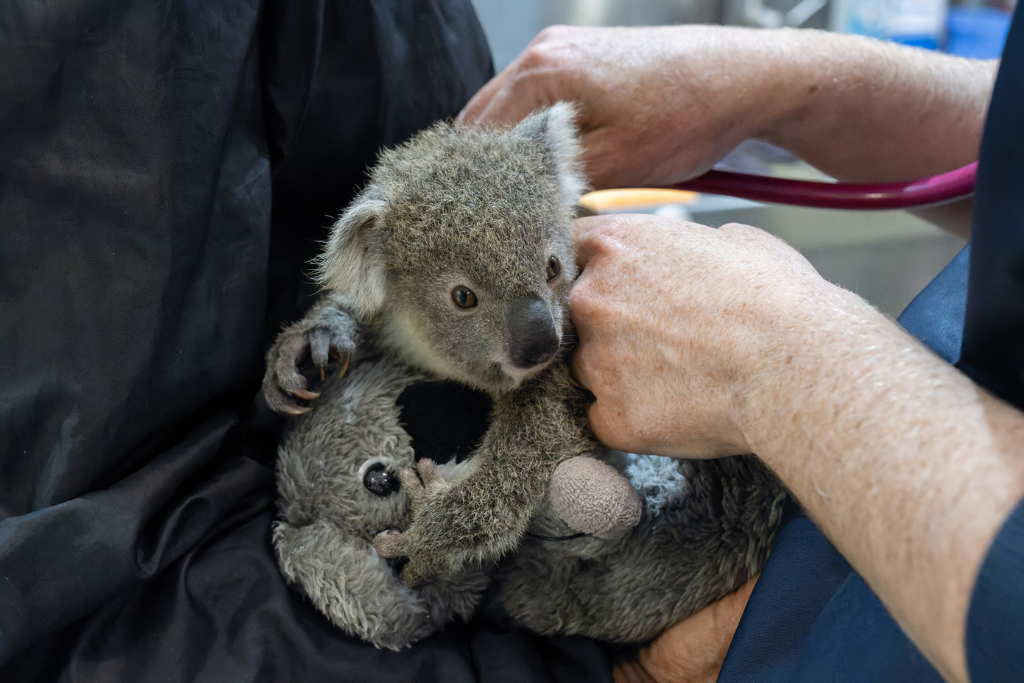 Lillian and Valley
Lillian was hit by a car, luckily her joey, Valley – who we estimate to be about three and a half months old was protected in her pouch. Valley is still unfurred and appears to be active and growing. Whilst Lillian was initially partially paralysed in her hind legs she appears to have gained full function with virtually no hind end lameness. This pair will be monitored closely as we have remaining concerns over her sense of balance due to her head injury. Lillian will receive lots of TLC to give her the best chance at recovery and to care for little Valley.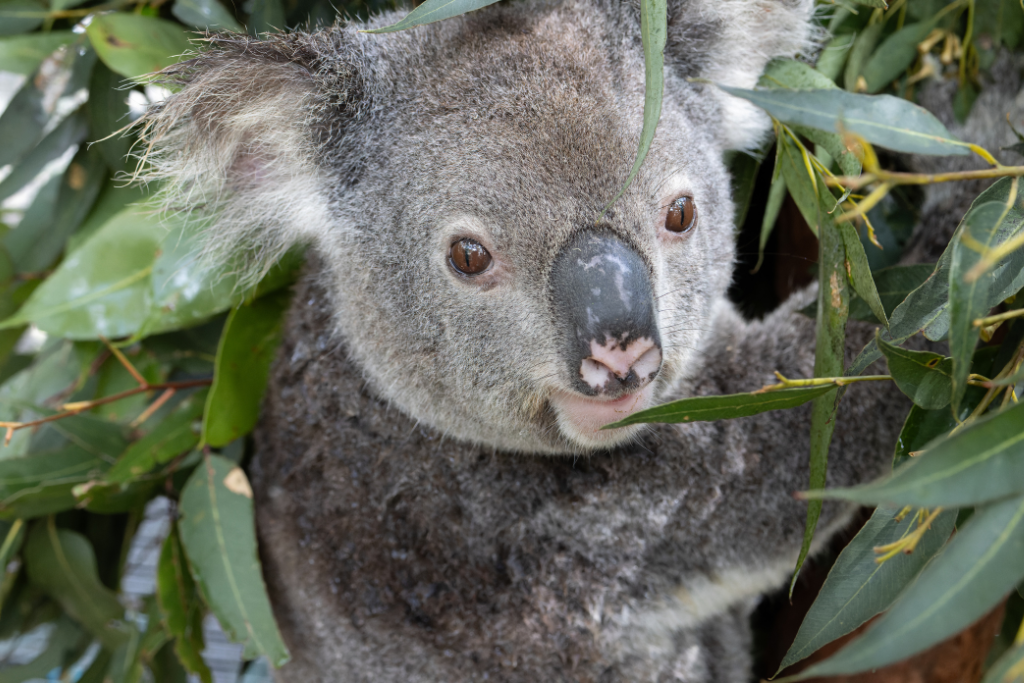 Burmah and Burman
Burman was admitted to Friends of the koala with his mum Burmah, an older koala whom we suspect had congestive heart failure. Burmah didn't make it unfortunately and for a short while Burman was being looked after by our Carer Vickii. Burman has sadly since passed away. It not uncommon for pouch-young joeys to poorly adjust to being fed supplement milk and being cared for by humans. His mum had also been compromised for some time, so he was not as strong as some and there was just too much going on for this little guy to survive. RIP
Tara and Graham
Graham is a little joey that was found caught on a barbed wire fence. His mum Tara was waiting patiently in a nearby tree unable help. Graham was suffering not only from his injuries but exposure and shock. Barbed wire injuries can cut off the blood supply to tissues and sometimes the full extent of the damage is not known for several days or weeks. Graham has had some early surgery but it will take some time for his skin to heal. His mum is starting to settle into care and her appetite has greatly improved. Fingers crossed for these two cuties!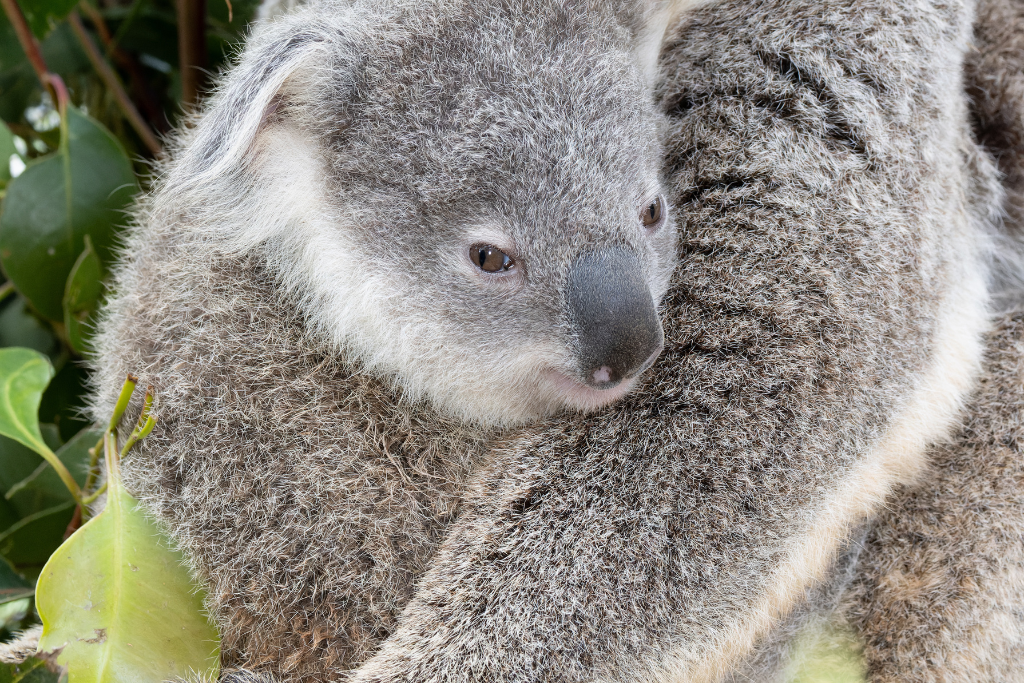 Don't forget that if you love reading about the koalas in our kindy then check out our Joey Buddies subscription! It is the perfect stocking filler for Christmas for any budding conservationist!