Koala Kindy has some new joeys… and most of them are girls for a change.
Our run of boys in koala kindy is coming to an end with a new tribe of baby girls coming to the Friends of the Koala Care Centre. We now have two girls in full-time care at kindy – Temika and Racquet.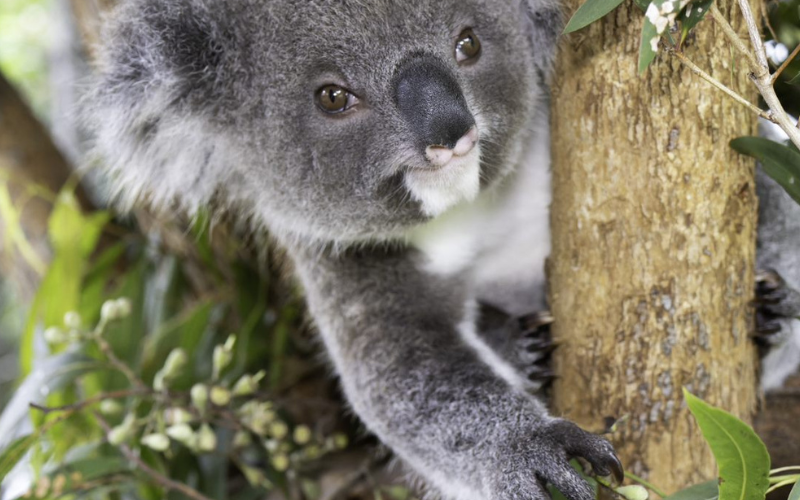 These babies came in with mothers that were the unfortunate victims of dog attacks and could not be saved. As their mums were in good health and gave them a good start in life, both girls thrived in home-care and have transitioned well to life in kindy. While sharing some things in common, these two could not have more different personalities. Temika is quiet, soft and loves being fed her milk – she is only just starting to forget her foster mum's sheepskin blanket. Racquet on the other hand, is always jumping around the run, continuously busy and has no time for milk – she would much prefer the humans stayed out of her way but appreciates the fresh leaf tips provided for her each day.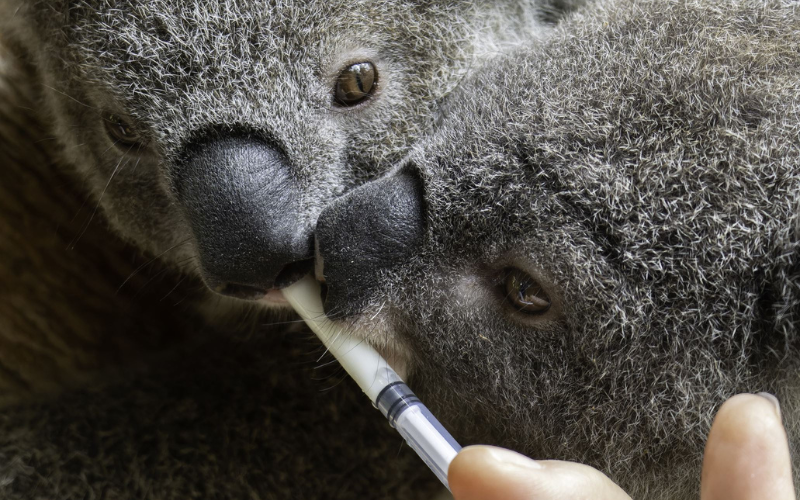 Rafa (the only new boy) and Kookie (another little girl) are slightly younger and are still in home-care. They will soon be joining their sisters in kindy once they are old enough to need a little less TLC. Both mothers were killed by car-hits, but it was lucky that these two joeys were protected by the pouch and did not sustain any significant injuries.
Rafa and Kookie receive a weekly check-up and weigh in the Friends of the Koala Hospital and sometimes spend the day in koala kindy – interacting with the others. They are healthy and confident thanks to the diligent care of their foster mum, Liz.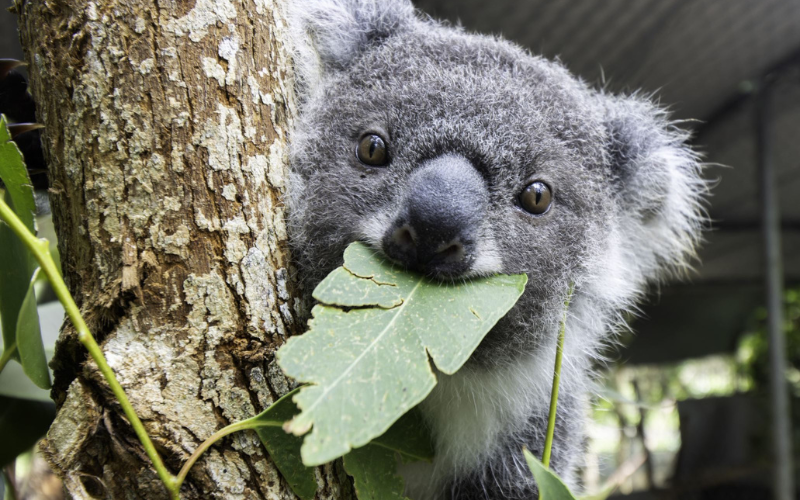 Finally, more new kids in koala kindy with our newest addition being Waratah – a 7-month-old female joey from Tucki Tucki. Her mother was very unwell with an incurable form of abdominal cancer, but Waratah was brought in by a member of the public just in time. She has taken to supplement feeding extremely well and has put on almost 200grams in her first week of home-care. Lindy, her foster mum, is adjusting well to life with a new baby, which means a lot less sleep!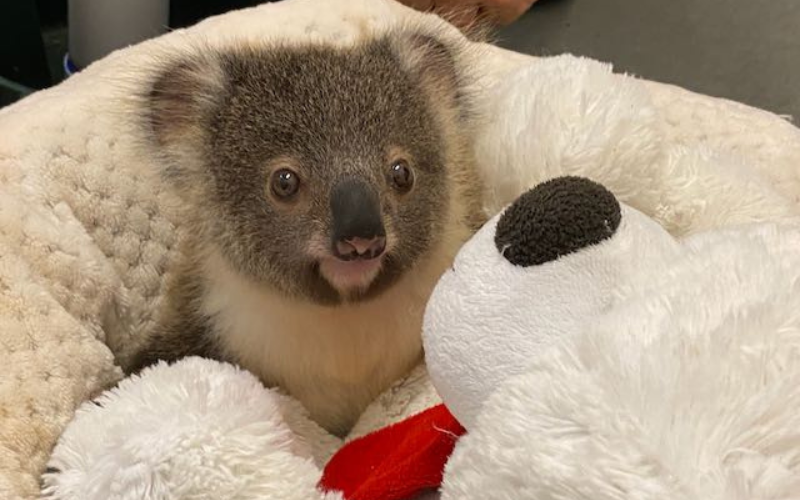 Spring has been a busy time for new joey arrivals here at FOK and we are eternally grateful to the dedicated volunteers who give their time to raising our young ones. After many months in care here at FOK koala kindy, these joeys will be vaccinated against chlamydial disease and released to live their adult lives as healthy wild koalas in the northern rivers.
We have lots of other stories of our youngest joeys so please keep reading through our articles to learn more about each one – each koala and story is so unique.
Of course, your support is always, always appreciated as it is the main source of financial support we receive in order to rescue and rehabilitate these little joeys and also to regenerate their habitat. See how you can adopt Temika, Racquet, Rafa, Kookie or Waratah over on our website or make a bequest for their future. We are so grateful (as are our koalas) for your continued support – thank you!