This month in our Volunteers in Focus update, we highlight the amazing work of Mark Wilson our Nursery Manager, Maria Matthes, Area Coordinator for Ballina & Richmond Valley LGAs and Friends of the Koala Emergency Response Coordinator and Fiona Dawson, Leafing Coordinator.
Mark Wilson, Nursery Manager
Mark joined Friends of the Koala in 1992 as one of our founding members linked to a Charter group called The Lower Richmond Friends of the Koala, Mark is our longest serving volunteer of over thirty years!
How it started
Mark moved from Canberra to the North Coast in 1983 and, upon discovering koalas in his own yard, responded to a newspaper ad seeking volunteers to grow koala food trees. Mark says it fitted in with his skills and interests.
Today
Mark leads a team of fourteen volunteers who propagate and grow many species of native plants for sale or for free distribution to landholders in the Northern Rivers. Together, Mark and his team manage five nursery sites including our newest – the Bushfire Recovery Nursery, which as a capacity of about 200,000 plants.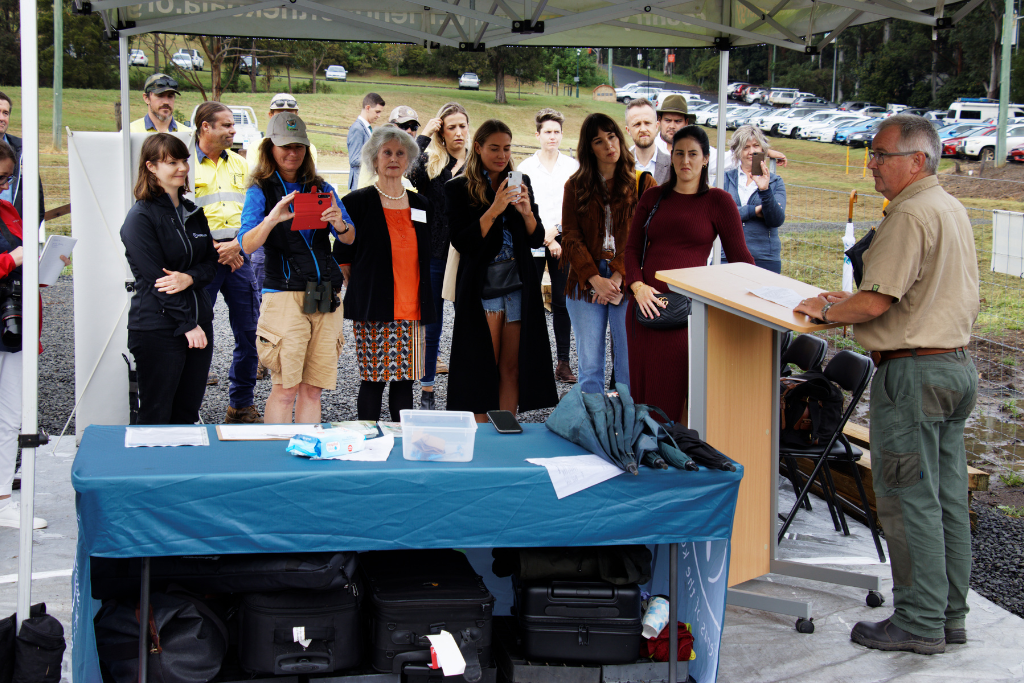 When asked what he likes about volunteering with Friends of the Koala he says:
"Friends of the Koala have provided me with an ideal location to use my skills and knowledge to further the rehabilitation and regeneration of native habitat in the Northern Rivers. I love working alongside fellow volunteers who have the same passion. We all learn together."
Recognition
Mark is an incredibly humble and kind person who doesn't volunteer for the recognition, however his huge contribution to Friends of the Koala and the future generations of koalas certainly warrants it!
In 2021, Mark won the Northern Rivers Volunteer of the Year Award and in 2013, he won the Ziggy Megne Volunteer for the Environment Award for an "outstanding and inspiring volunteer". In the same year Mark also won the Nature Conservation Council award at the NSW's 2013 Environment Awards.
Marks legacy has resulted in the issue of over 200,000 koala food trees across the region (close to 500,000 plants total if you include rainforest species). We don't know what we would do without him!
Maria Matthes, Area Coordinator for Ballina & Richmond Valley LGAs and Friends of the Koala Emergency Response Coordinator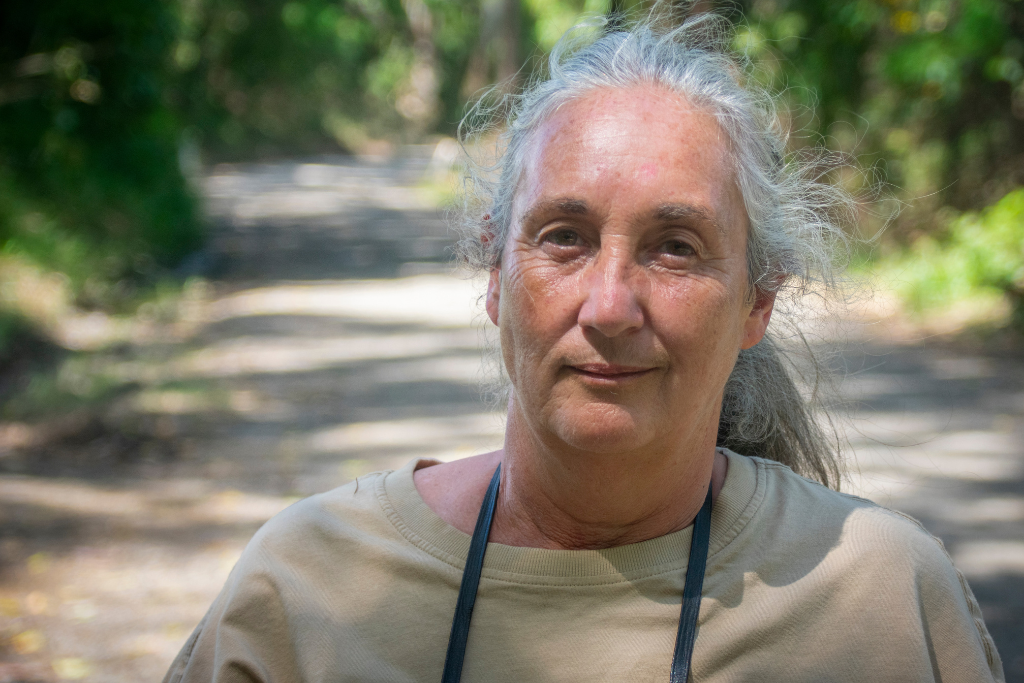 Maria joined Friends of the Koala in 2016 as part of a team undertaking a population study for Ballina's koalas and fighting to save Ballina's koalas from the Pacific Highway upgrade.
How it started
Maria was taking in koalas in need of care at the time when Lorraine Vass, past Friends of the Koala President asked her to join Friends of the Koala because there were no rescuers in Ballina or Richmond Valley. Pre-empting the impacts to local koalas from the highway construction, Maria thought it would be a good idea and seven years later she is still with us thankfully,
Today
Like many of our volunteers, Maria has different areas to venture into – rescuing and releasing, research education and training, community engagement, advocacy, submission writing, advice, projects and liasing with Councils and State Government – eg Rural Fire Service, National Parks and Wildlife Service, and Transport for NSW.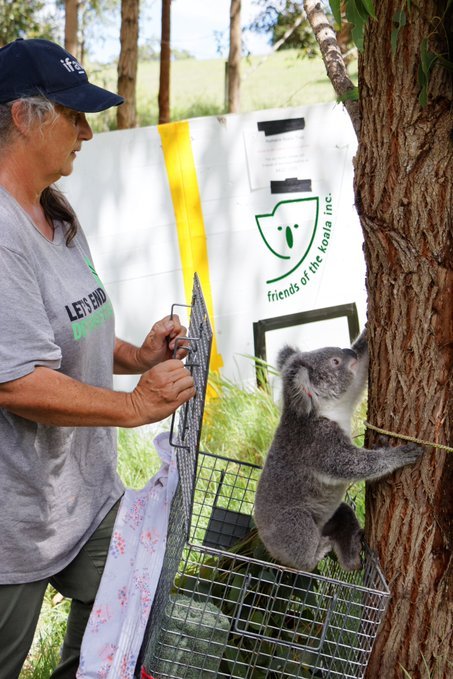 Maria sits on the Friends of the Koala research and rescue subcommittees, the National Recovery Plan Community Committee, the Northern Rivers Wildlife Network, the Wildlife Emergency Response Taskforce and the Regional Koala Network. It is safe to say she is a busy woman and knows her koalas!
Maria's role as the Emergency Response Cooordinator is pretty recent but she will help Friends of the Koala understand our role in emergencies and how we can be involved when we have an emergency or disaster.
When asked what she likes about volunteering at Friends of the Koala and why she does it, Maria says:
"I volunteer at FOK to help make a difference for our koalas, from the individual koalas we help, to local colonies, subpopulations, and populations. I like learning something new every day, and having input to developments, plans, policies, and legislation that will impact or benefit our koalas. I also like working with so many wonderful, passionate people who are all working to make a difference for our koalas."
Recognition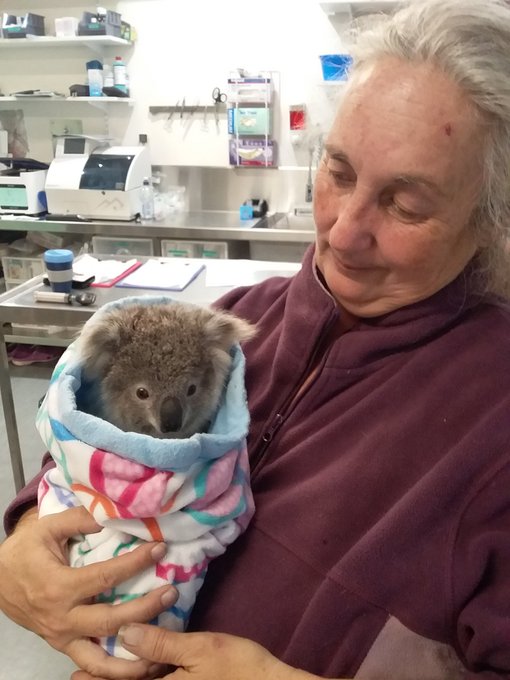 Maria was awarded Ballina Shire's 2021 Environmentalist of the Year Award, 2021 Local Women of the Year for her contribution to her local community and most recently Ballina Shire's 2022 Citizen of the Year Award, primarily for her work in recovering Ballina's Koalas.
Maria's story on her experience searching for Makawee and other local koalas was published in the book, 'Fire Stories: Reflections from Northern Rivers locals on the 2019/2020 bushfires'. Her story is also available to read on the Fire Stories website or listened to here. Photos contributed by David Lowe.
Fiona Dawson, Leafing Coordinator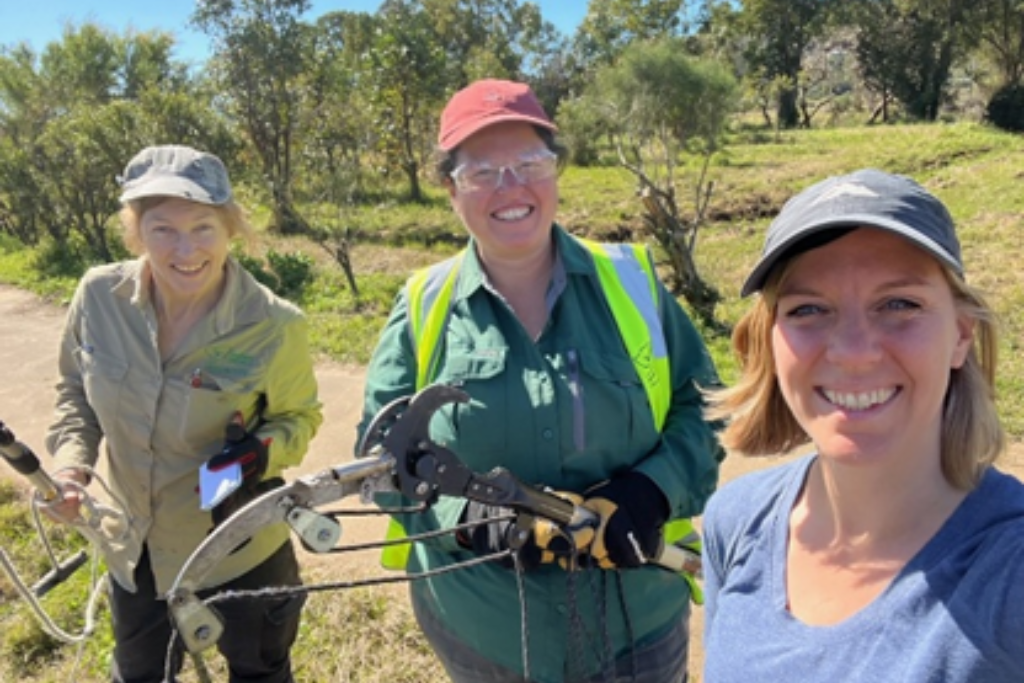 Fiona started her journey with Friends of the Koala in 2006 as Treasurer after she discovered us by accident when she was lost following her move from Adelaide. Fiona was working as a Wildlife Carer at home. She says – "Friends of the Koala was super organised – it even had a building!"
Today
Currently, Fiona works as the Leafing Coordinator and is responsible for the daily harvesting of food for the koalas in care 365 days per year. Fiona organises the roster for a team of approximately twenty leafers and provides Eucalypt Identification Training.
Fiona says:
"Leafers are a resourceful bunch who look for the best food they can not only from our plantations but also in private plantations, roadside, council reserves etc. We are supported by our fantastic Plantation team who maintain the FoK plantations but also by many landholders who allow us access to their trees. We could not manage without these landholders, so thankyou to them."
Fiona has stayed with Friends of the Koala in various roles because she knows how important the organisation and area are to koala conservation. Fiona loves to see koalas in the wild and now works on a project which secures the future of koala habitat through private land conservation agreements. If anyone would like to lock up 20ha or more of native koala forest on your property title to prevent logging or development in perpetuity please contact her. You can read more about it here.
Dale Viola, Area Coordinator Byron and Community Education & Engagement Coordinator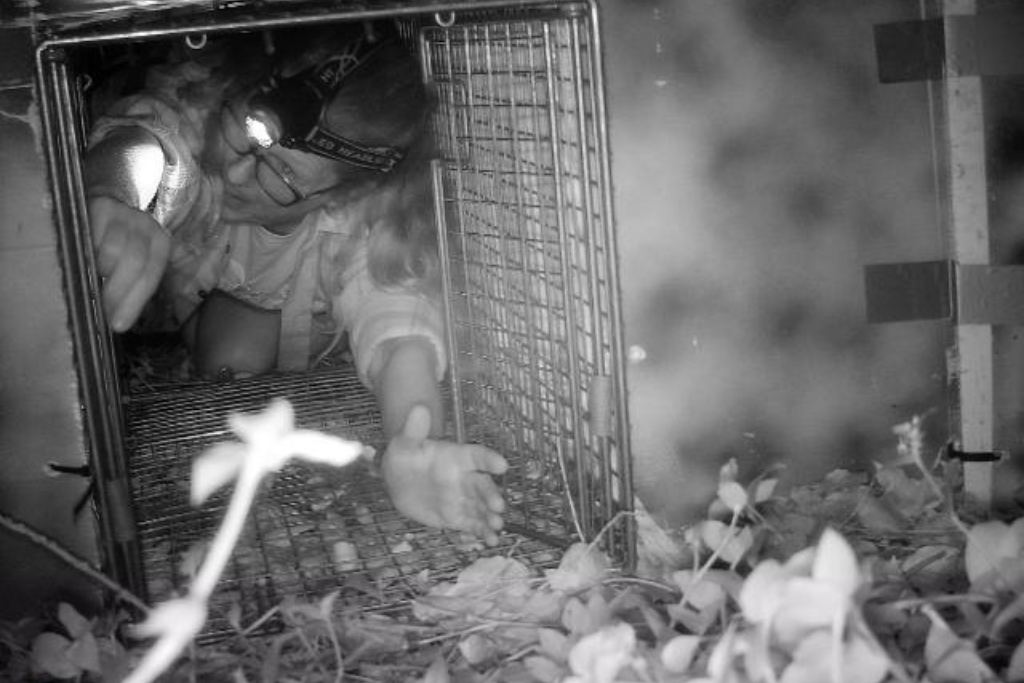 Dale started at Friends of the Koala towards the end of 2019, she had previously completed an orientation with us however work commitments prevented her from volunteering. Then, when the drought and bushfires hit, Dale decided that she must fit it into her life somehow:
"Thank goodness I did as I now could not imagine my life without being part of this amazing organisation and its amazing volunteers and staff."
Today
Dale is new to the role of Area Coordinator and says:
"I am still feeling my way as to what that role means to me and my connection to maintaining the health and safety of koalas in the Byron Shire. I try to touch base with all members of public who report sightings in the shire, to discuss what they can do to help and promote awareness of the plight of koalas.
I intend to try to be across Development applications that will impact on koala habitat, liase with Bangalow koalas, whom I have developed a good relationship with. I also intend to connect with various landcare groups in the shire to make myself known and to develop ideas to work together."
Dale says she likes to be able to play a part in rescuing, treating sick or injured koalas and releasing them back to the wild to where they belong. She says:
"The sense of purpose of doing something positive within this very troubled planet is extremely rewarding and so worth all the efforts."