Northern Rivers Koala Count
Thank you to all you Citizen Scientists who joined our first ever official Northern Rivers Koala Count – we hope to make this an annual event.
Koala counts are a crucial part of koala protection. They can provide us with a greater understanding of the size of our koala population here in the Northern Rivers and where koalas are living – which helps us to plan for the future. Information gathered, can be further shared within the koala network for local, state and national conservation efforts.
Education and community engagement has been a huge part of what we do and locals have been eager to help. If our community know how to look for clues that a koala is living nearby this can really give us a greater understanding of what is happening here on the Northern Rivers. Reporting a koala sighting will help us to prepare for upcoming bushfire season as well as help us with early detection of illness or injury.
Koalas are turning up in places where they wouldn't normally venture to – this is a direct cause of habitat destruction.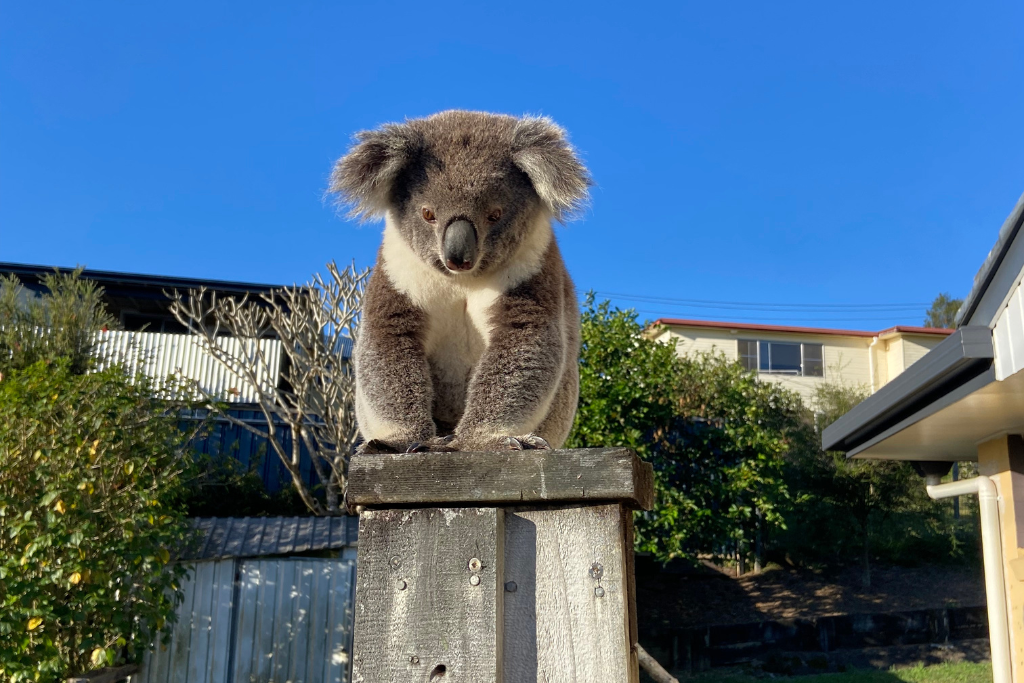 Every koala counts – so please, if you spot a koala let us know and you might save a koala today.
Further reading: Precious koala count begins and Northern Rivers Koala Count starts today.

Adventure All Stars
We've got some very exciting news to share! Australia's only socially conscious TV travel series 'Adventure All Stars' is looking for cast members to feature on Season 4 and Friends of the Koala has partnered with the Producers to assist in the search! This is an opportunity for people within our charity network – including you – to do something totally life-changing.
Adventure All Stars is the award-winning Aussie TV travel show with a difference. Every episode is filmed in spectacular locations, with cast members spending a week uncovering the best and most exciting experiences on the planet.
And here's the awesome part: Pre-filming, you get to raise funds and exposure for our charity and your reward is a one-week trip-of-a-lifetime to a breathtaking (secret) location with the Adventure All Stars film crew. We can make this a reality for you!
This ground-breaking filming and fundraising project – screened on television in 25 countries will not only transform your life but make a huge difference to koalas in the Northern Rivers – just imagine what $10,000 could achieve! Adventure All Stars is now one of the biggest contributors to charity of any TV show in the world.
Seasons 1 and 2 of Adventure All Stars can be viewed on demand (simply search "Adventure All Stars" online or visit the Adventure All Stars website).
Season 3 will hit TV screens across Australia – and the world – on 21 July 2023. We are now looking for people to star in Season 4.
Apply now. Visit the Adventure All Stars website – www.AdventureAllStars.tv or www.charitytvglobal.com/for-tv-cast to become a TV Cast Member. Alternatively, google "Adventure All Stars" for testimonials, extensive press coverage, awards and more. You don't want to miss this!
Hanging out at East Coraki
Our project "Hanging out at East Coraki" is going really well. To date we have planted 1,465 trees during three community planting days with the help of wonderful volunteers that have come from near and far. Our landholders have contributed massively by planting another 300 trees and building temporary as well as permanent fencing to exclude cattle, so the little trees have a chance to grow big and strong.
We have rescued thirteen koalas so far as part of our health checks and through calls from our landholders due to raised awareness through our project. Seven of those were released since and one is still in care. Alpha male "Leto" is one of those that was released. We saw him during our baseline check, but weren't able to rescue him until he was in a trappable tree in May. He was successfully treated at Friends of the Koala for Cystitis and released home on the 25th of June 2023.
Weed control undertaken by our contractor CVA is well underway and first results are already visible.
Seven landholders' properties are part of this projects planting and weed control with an additional nineteen properties, where landholders have indicated their support for further planting and/or weed control. Thirty nine properties have allowed access for koala counts across East Coraki and we anticipate this number will increase as the project progresses. Read more about our first planting day at East Coraki here.
Back Lismore Campaign
Our Volunteer Coordinator Jen Ridolfi has been photographed with Lismore Mayor Steve Krieg as part of the launch of 'Back Lismore' which aims to reignite excitement and pride in our region as we move away from a 'flood city' perception to 'open'.
As part of the campaign, Jen talks about how, after ten years of travelling, she came to Lismore to help rescue koalas and ended up first rescuing locals and worked for Service NSW for three months before joining us. We don't know what we did before we had Jen! Read more about the campaign and Jen's story.
Read more about Back Lismore here.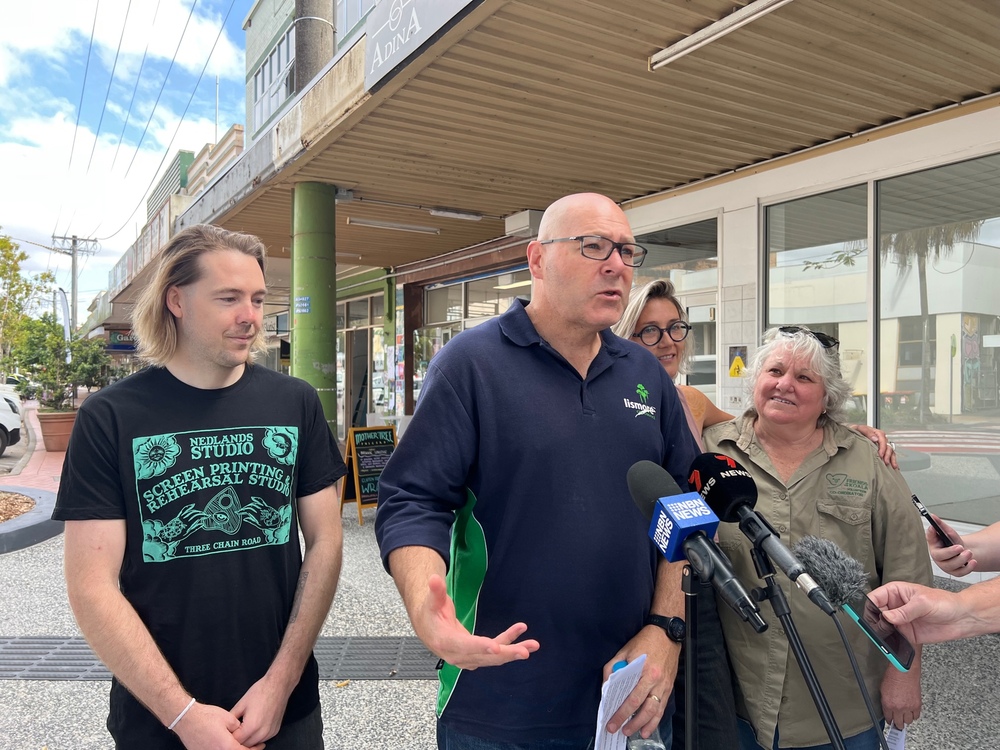 Ned Cain, Mayor Steve Krieg, Kate Stroud and Jen Ridolfi
Want to know more about what is happening with Friends of the Koala? Have you read our latest Annual Report yet? Read it here now.
Interested in becoming a member of Friends of the Koala? Read more about it here or sign up and receive all the latest news from Friends of the Koala straight to your inbox!