We are very excited and grateful to share that Friends of the Koala, through our partnership with WWF-Australia with funds provided to them by Koala, have two new tools to help us save koalas in the Northern Rivers.
We admit over 350 koalas to our koala hospital annually, more than any other wildlife facility in NSW. Not only that – but we have distributed over 800,000 trees from our nursery to landholders in the region – that's pretty significant. Our impact makes us one of the leading koala conservation groups in Australia.
A major part of why we continue to grow and our services are in high demand, is because koalas in the Northern Rivers need us. The sad reality is, koalas are on the brink of extinction and we were never more needed than now.
As a volunteer-led, not-for-profit organisation like us, partnerships such as with WWF-Australia and Koala who redistribute funds to us so we can do our work on the ground, are crucial.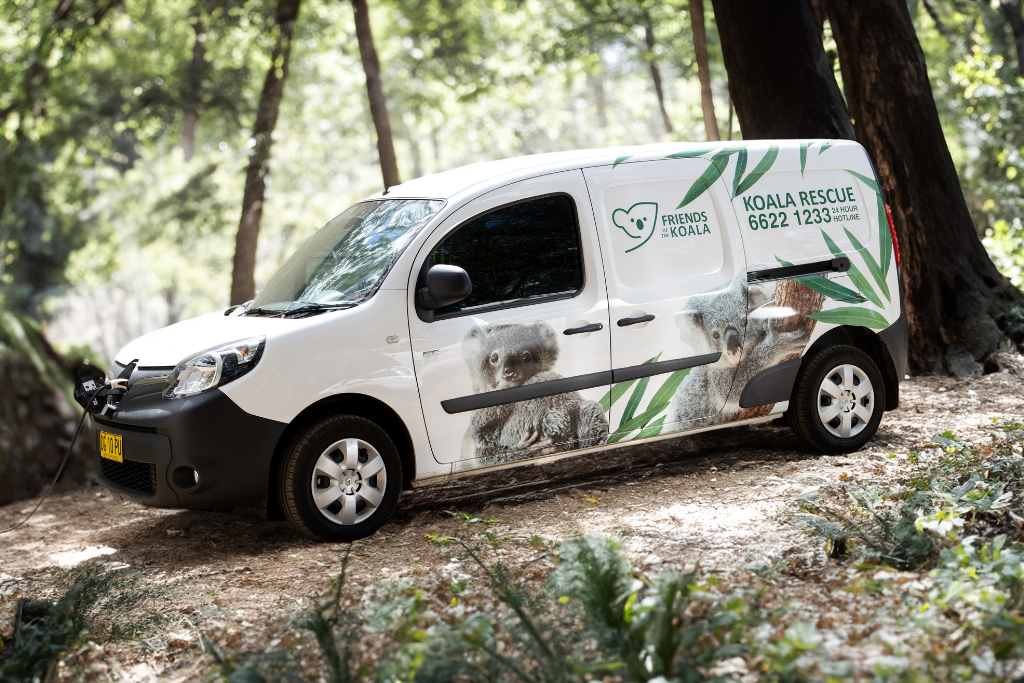 Branded Electric Van
We would like to officially thank WWF-Australia and Koala for our new branded electric van that provides essential transport services for our nursery. Planting native trees is one of the most important things we can do to save koalas. Having a branded vehicle also spreads awareness about Friends of the Koala and our work. The van goes to schools, events, markets and meetings and is easily spotted in the community – something that really helps to identify us. We need to be top of mind when people see a koala in the Northern Rivers – to report a sighting or call our rescue hotline – because that is how we will save them.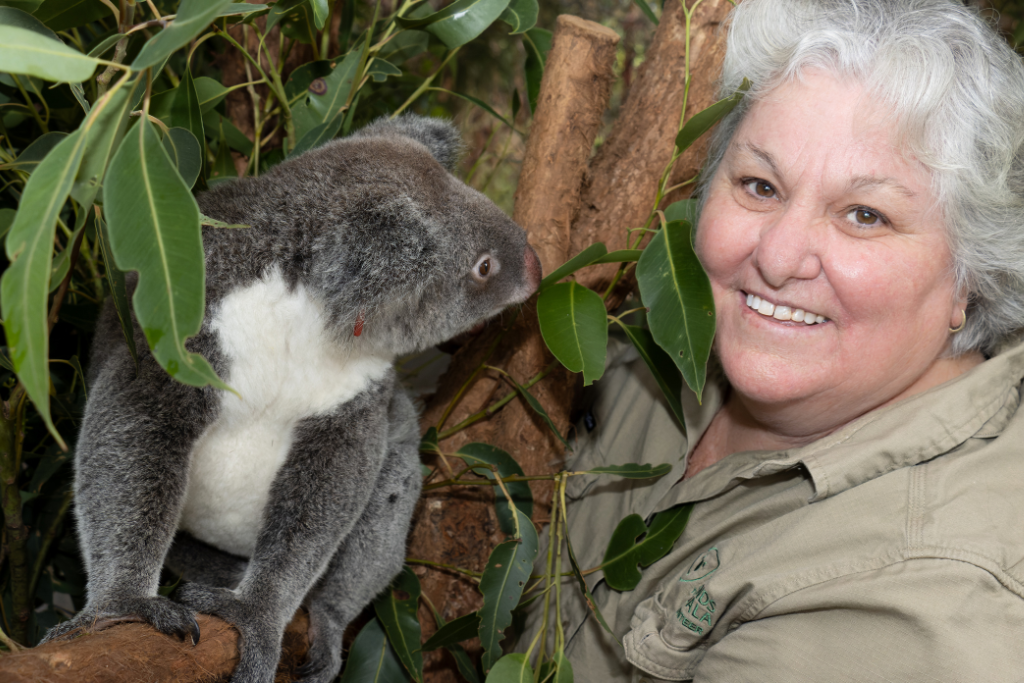 Jen Ridolfi our Volunteer Co-ordinator
In addition to our snazzy new van, our partnership with WWF-Australia and Koala, supports the employment of our Volunteer Coordinator – Jen. With over 240 volunteers (and growing), Jen has the important job of coordinating them all – her job is huge! Jen is in charge of attracting new volunteers, inductions, ongoing training, policies and guidelines for volunteers, volunteer support including wellbeing, rosters and workplace health and safety.
As if that weren't enough, Jen also plays a big role in organising site and equipment maintenance, our koala adoption program, covers reception duties and provides administrative support. Jen is pretty much the go-to person for everything at Friends of the Koala because she looks after the people who look after our koalas.
Thank you so much to WWF-Australia and Koala for your continued support, it is through supportive partnerships such as this that we can further advance our efforts to save the species.
Watch the video:
This project is proudly supported by WWF-Australia's Regenerate Australia Program.
Further reading:
A new driving force for Northern Rivers koalas: working in partnership.