Southern Cross Botanicals, a company which is part of the Lucas Myer Cosmetics Group, teamed up with us in 2018 making a donation to Friends of the Koala each time the product OiLESScity is sold.
Over the course of this five-year partnership Lucas Meyer Cosmetic Group IFF has donated $35,000 (AUD) for our day-to-day operations. We are immensely appreciative of the support and, it is needless to say, we are putting the money to good use.
In honour of the company's support, we named the first koala rescued, rehabilitated and released during the partnership with the Lucas Meyer Cosmetic Group IFF Lucas.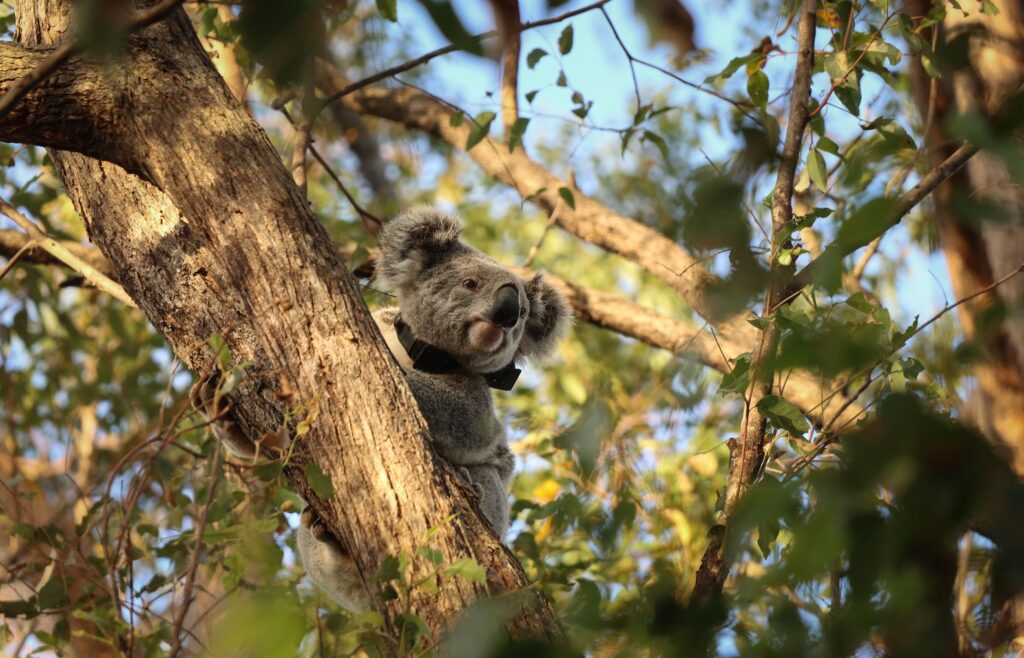 What their support means
Partnerships such as this one with Southern Cross Botanicals are vital to our long-term sustainability. We are primarily a volunteer driven and run organisation and need to raise funds for the normal day-to-day operations of our business.
With a strong focus on the sustainable use and preservation of natural resources and specialising in develop ingredients derived from native Australian plants, this partnership is in excellent alignment with our own vision and mission.
Across our work in the Personal & Home Care and Health industries, many raw materials are directly sourced or inspired by nature. We have a responsibility to change the world for the better. Circular design and responsible sourcing are guiding principles throughout our business, as we do our part to address deforestation and biodiversity destruction.

IFF statement
You can read more about the partnership here on the company's website.
OiLESScity
OiLESS'city™ is a natural Australian active ingredient extracted from the Backhousia citriodora leaf, specially designed to improve control of oily skin caused by the environment. It acts on sebum production and rebalances "Oleostasis" for the Millennials around the world.
Titrated in polyphenols, OiLESS'city™ provides a selfie-confident look by fighting urban life aggressions to rebalance oily skin and reduce shiny appearance.
Read more about Southern Cross Botanicals, Lucas Meyer Cosmetics Group and follow IFF on Instagram for more updates.
If you would like to partner with us please get in touch, we would love to hear from you.