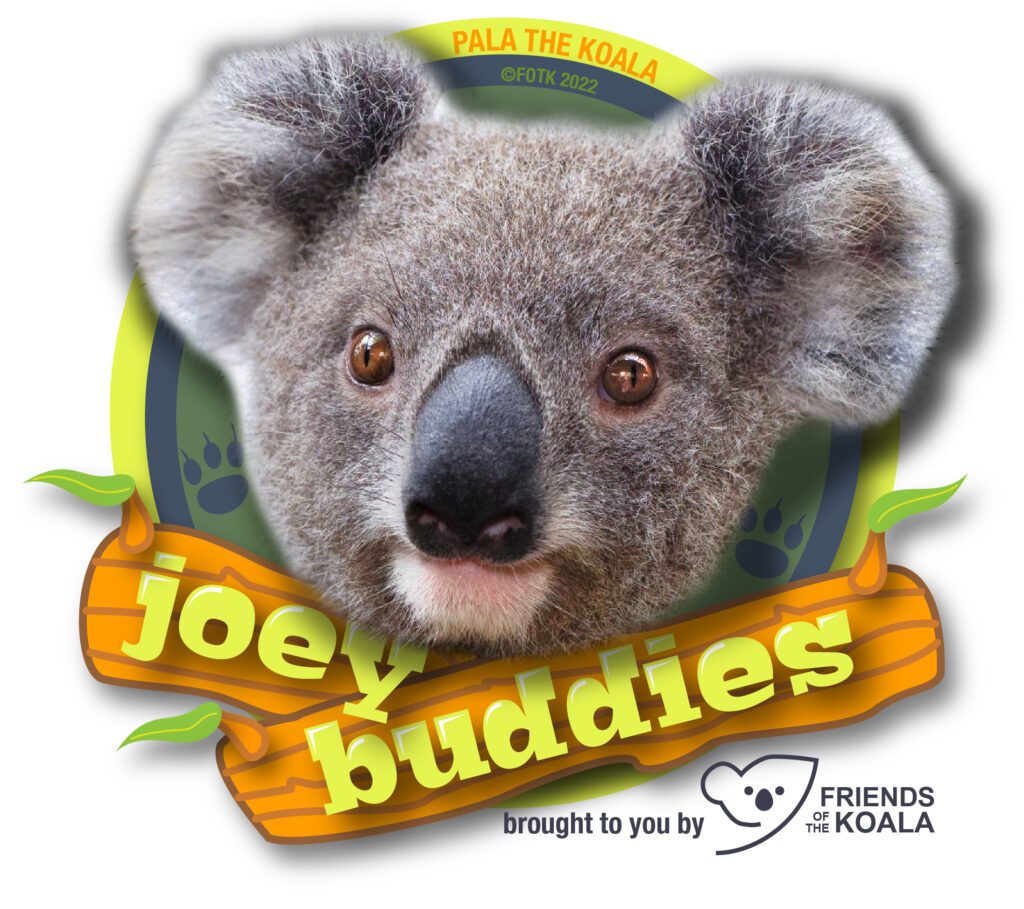 Koala Buddies is now LIVE.
Welcome our new location to have fun with me, Pala the joey koala and my mates, and to find out all about koalas and the amazing 'Friends of the Koala' organisation. Plus you will be contributing to help save our koalas and their habitat. How cool is that? And for less than the cost of a coffee per month…
So why not sign up (for you, your child or grandchild) and join Joey Buddies today and become and exclusive member of Friends of the Koala?!
Each month you will receive a subscription full of koala facts, games and mischief from me and the joey koalas at Friends of the Koala. Find out what really goes on inside my juvenile koala head – it might surprise you. Joey Buddies members also receive access to download a calendar full of joey photos, and exclusive 'behind the scenes' movies at Friends of the Koala, plus the chance to win fantastic prizes from Friends of the Koala. So, what are you waiting for? Register now.
My name's Pala and I am one of a long list of joey koalas, rescued and restored back to full health by the exceptional team here at Friends of the Koala. Like all of the koalas that come to this koala hospital, I had an incredible journey that required rescuing and a lot of nurturing. Luckily, the Friends of the Koala team consists of awesome vets, rescuers, joey carers, carers, leafers, administrators and hotline members dedicated to helping sick, injured and abandoned koalas. So I am in good hands.
Find out more about me and my adventures by becoming a member of Joey Buddies. Just use the link below to register your details with us and we will email you when it's ready to go.
And now the Fine Print. Friends of the Koala is a not-for-profit organisation set up to rescue and rehabilitate sick, injured and abandoned koalas. Joey Buddies is an exclusive membership that user's subscribe to on a monthly basis. You can unsubscribe at any time without penalty. All material contained within Joey Buddies is copyright owned by Friends of the Koala, 23 Rifle Range Rd, East Lismore NSW 2480 Australia. All photography by Brad Mustow Photography unless otherwise stated. That's it for the fine print. That wasn't too bad was it? Now for some fun and games. Let's go…