Save the koala habitat – come along to connect, learn and send a strong message to our political leaders in the run up to the state election: save koala habitat!
This is a full day conference focusing on loss of koala habitat with presentations covering science and policy, as well as the experiences of local communities. Hear about the inadequacies of the current NSW Government policy and what is needed to turn around the loss of koala habitat.
The Koala Conference is being coordinated by Catherine Cusack (Member of the NSW Legislative Council 2003-2022) and organised collaboratively with NSW environmental NGOs, including the NSW Nature Conservation Council, NSW National Parks Association, WWF, North Coast Environment Council and North East Forest Alliance.
Morning tea, lunch and afternoon tea provided. Evening drinks will be held after the conference.
Conference dinner add-on option hosted by North Coast Environment Council with guest speaker Bob Debus AM. Options to also watch the conference online if you cannot make it in person.
On the Sunday after the conference, NPA is hosting a Koala Family Picnic from 12-3pm at the North Coast Regional Botanical Garden – all welcome! Enquiries: registrar.chkc@gmail.com.
Take a look at the amazing line up of speakers, and get your tickets here.
Patron of Friends of the Koala – Lorraine Vass is one of six speakers on the panel from 'koala risk hotspots' ((Bega/South Coast, South West Sydney, Port Macquarie, Gunnedah, Northern Rivers, Coffs Harbour/Bellingen). 
Panel guests have been invited to represent the local people living and advocating for koalas in their particular region or 'hot spot' and talk about what the issue looks like locally and what needs to be done about it.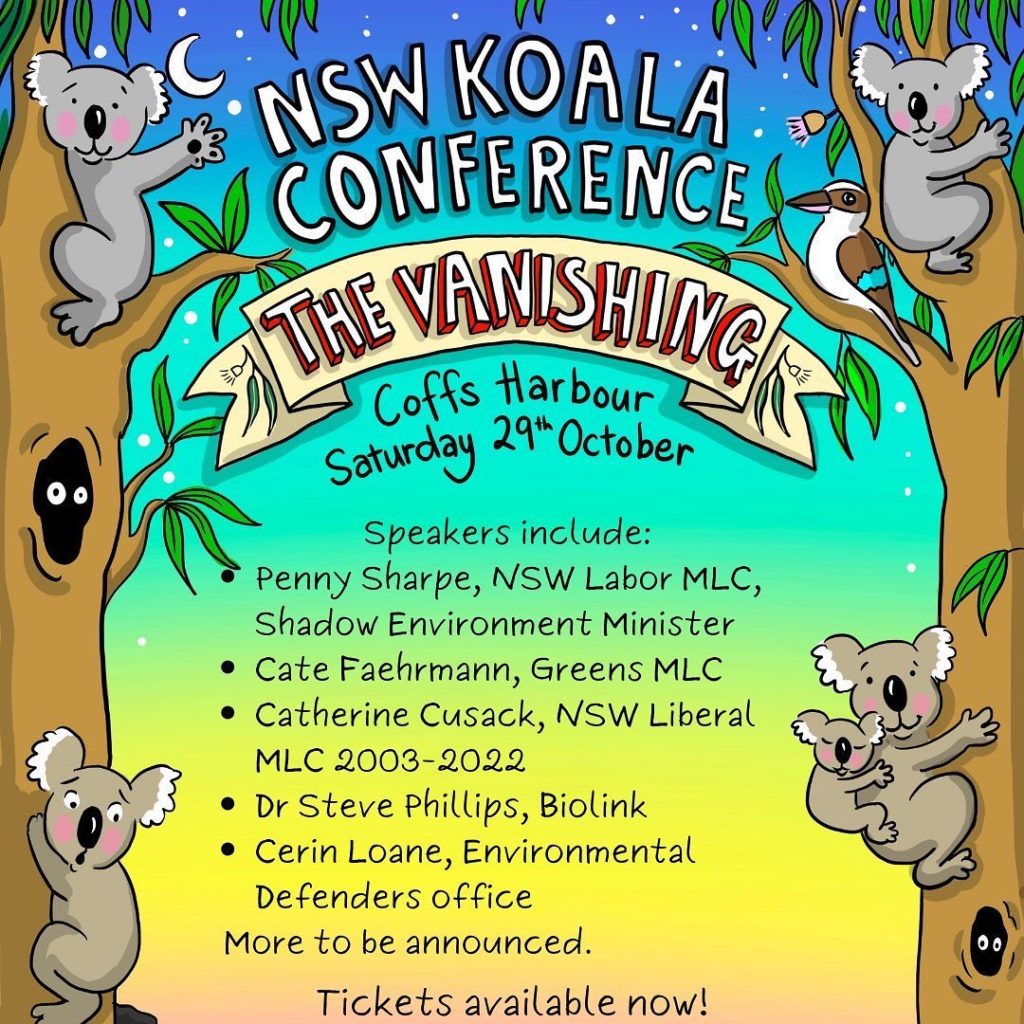 If you would like to adopt a koala or support our work, please do www.friendsofthekoala.org/donate