This month we have no new joeys in Koala Kindy so far, however we can (and love to) entertain you with what our current residents get up to! As much as we adore these sweet Australian animals, we are always aware that they are a wild and endangered species who deserve to live unharmed in the wild. Raising a koala joey is both incredible and difficult because they are at a vulnerable stage of their lives and require a lot of care from our very experienced carers. We also want to replicate their natural, wild koala habitat as closely as possible under the circumstances and raise our orphaned koala joeys to be fully self-sufficient in the wild and make every effort to minimise human interference. Did you know it costs on average $10,000 to raise a joey? Why not check out our hospital page and see what goes into raising a koala joey?!
Pikachu
Last month we mentioned Pikachu had some mild structural abnormalities our vets were investigating in our Koala Hospital. Well, it seems all is well as she passed her second checkup. We will however keep monitoring her for any signs of illness because she is still a little bit scratchy but she keeps putting on weight and there are no other outward signs of a health issue. Pikachu is our largest koala joey and will soon be ready for release to plantation and then the wild, where she will need to find her own home-range and supply of eucalyptus leaves – yay! We will miss her though.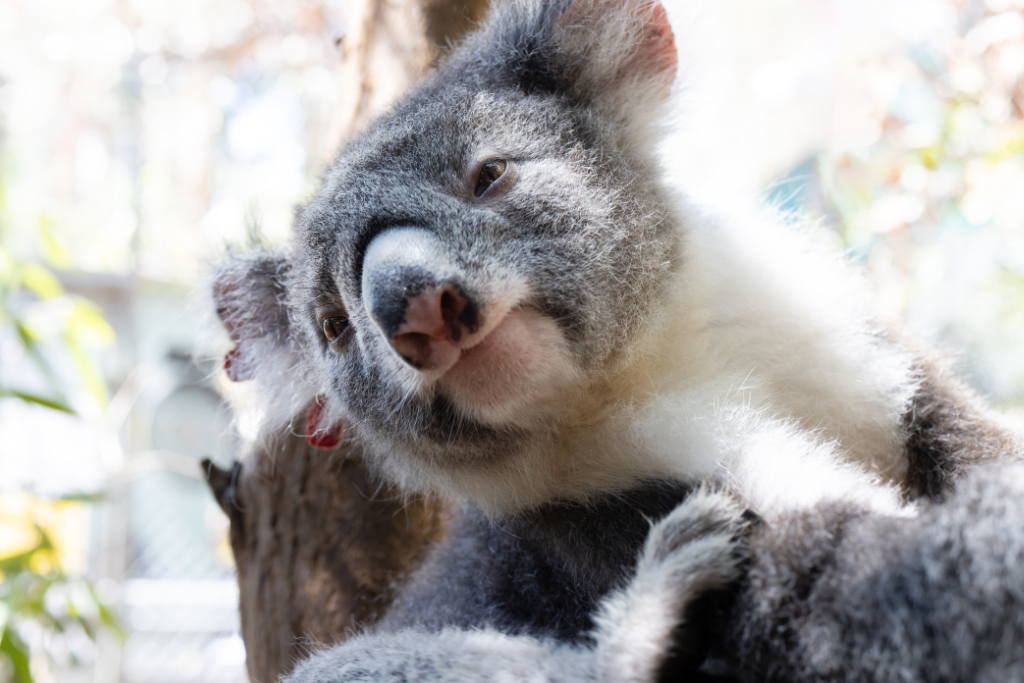 Frankie
We recently noticed that Frankie has a mild skin infection on her right side. We don't know the cause but are trying some antibiotic and anti-inflammatory creams to settle it down. If these don't work we may need to send some samples off to the lab for testing. Frankie is also putting on weight and is otherwise the perfect picture of a healthy koala joey! Look at that face! Isn't she beautiful?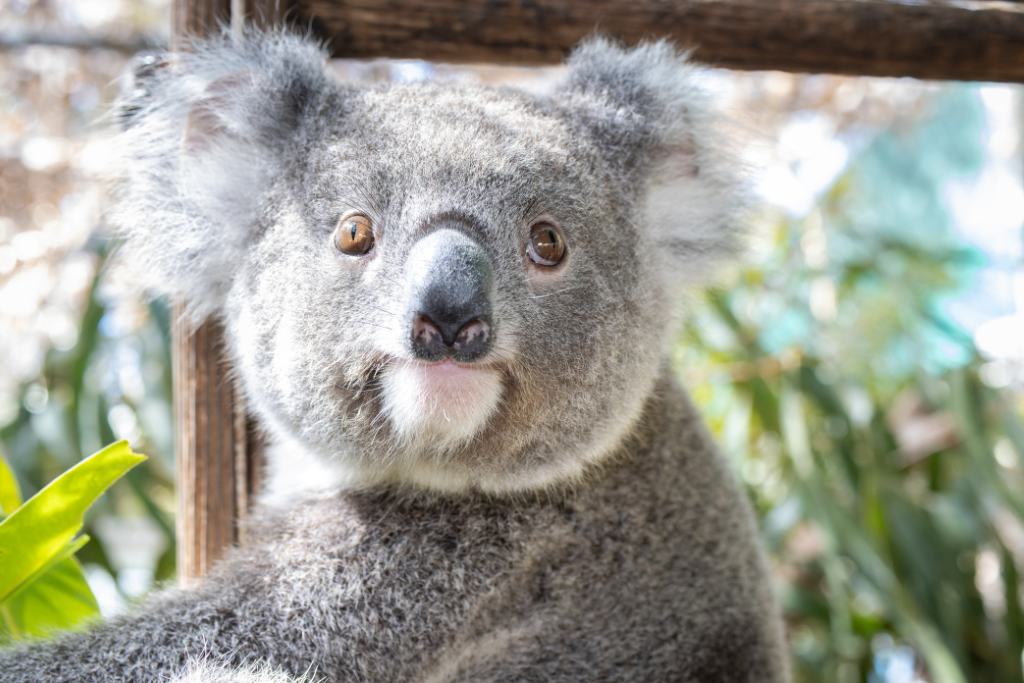 Minnie May
Minnie May it seems has pushed Frankie off top spot in the Friends of the Koala 'Cutey' Pageant and holds the award for the second month running. Luckily koalas rightfully don't seem to care about such matters and Minnie May continues to thrive in Koala Kindy with the help of our wonderful carers. All three girls are smashing it at Kindy!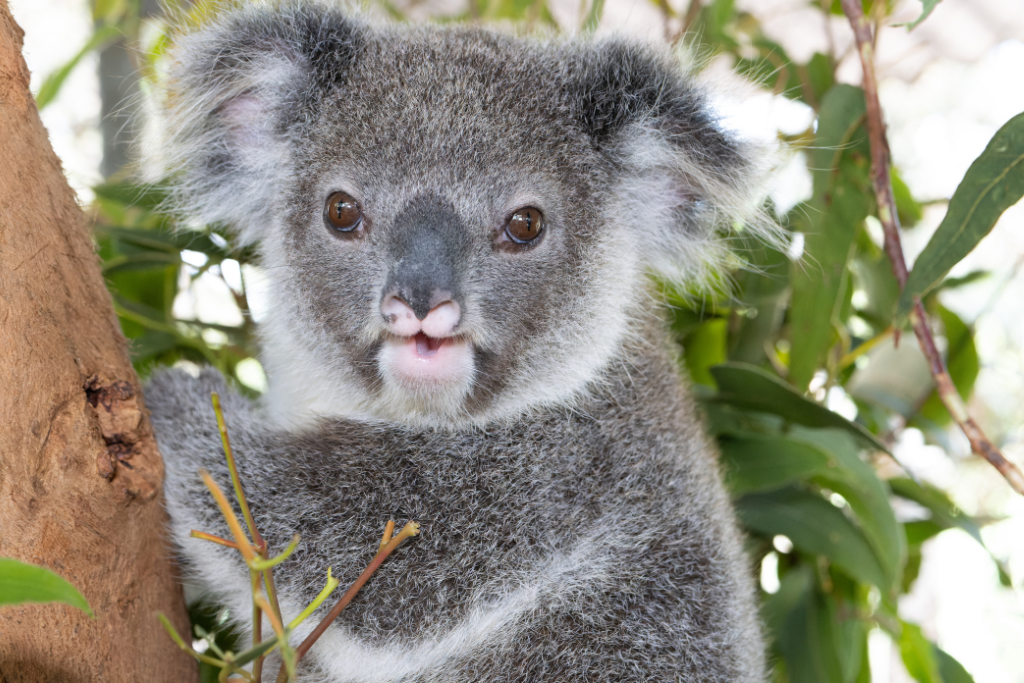 Hip Hop and Johnny
We have two new best buds in home care with Liz. We are delighted to report that Hip Hop and Johnny – our youngest joeys are doing well. These handsome boys will stay with Liz for another few months before they join the high jinx of Koala Kindy.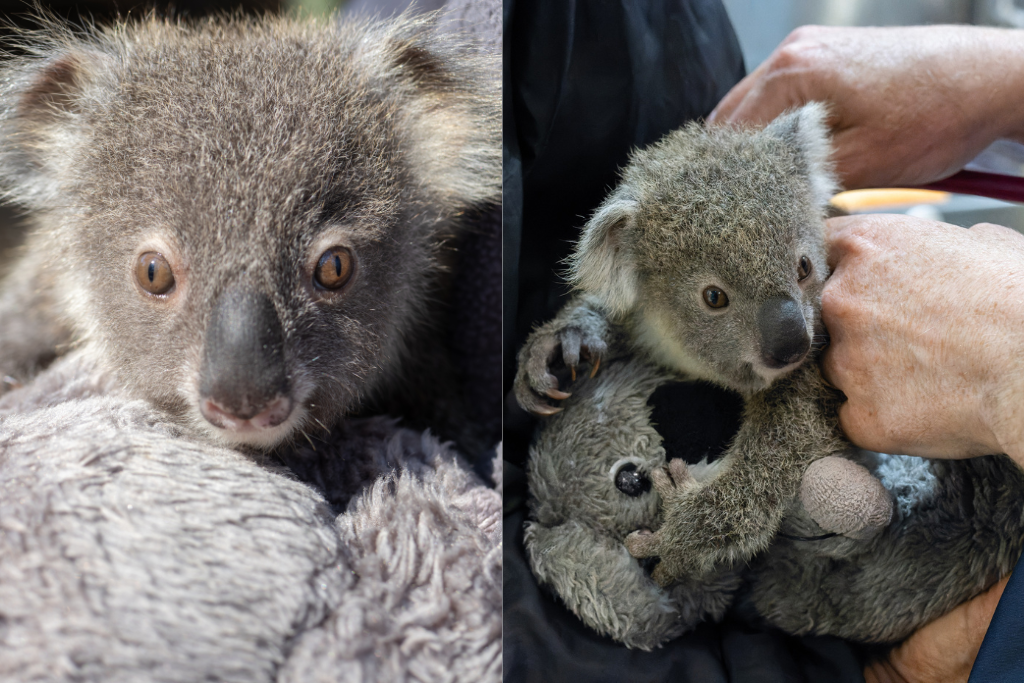 8 Mile and Boorie
Can you tell who is who from the photo below? 8 Mile our 'little' chonk is due to receive his koala identification chip and tag this week, it marks another step in his journey to the wild life. 8 Mile spends his long hot days lounging in the tallest fork of his run – making sure little Boorie knows who owns the top spot.
Meanwhile, Boorie is happy 'hanging' in his substitute mini koala habitat where he will grow stronger and learn what it takes to be a wild koala. He is a little sweetheart! Boorie knows that 8 Mile loves their snuggles no matter what he says!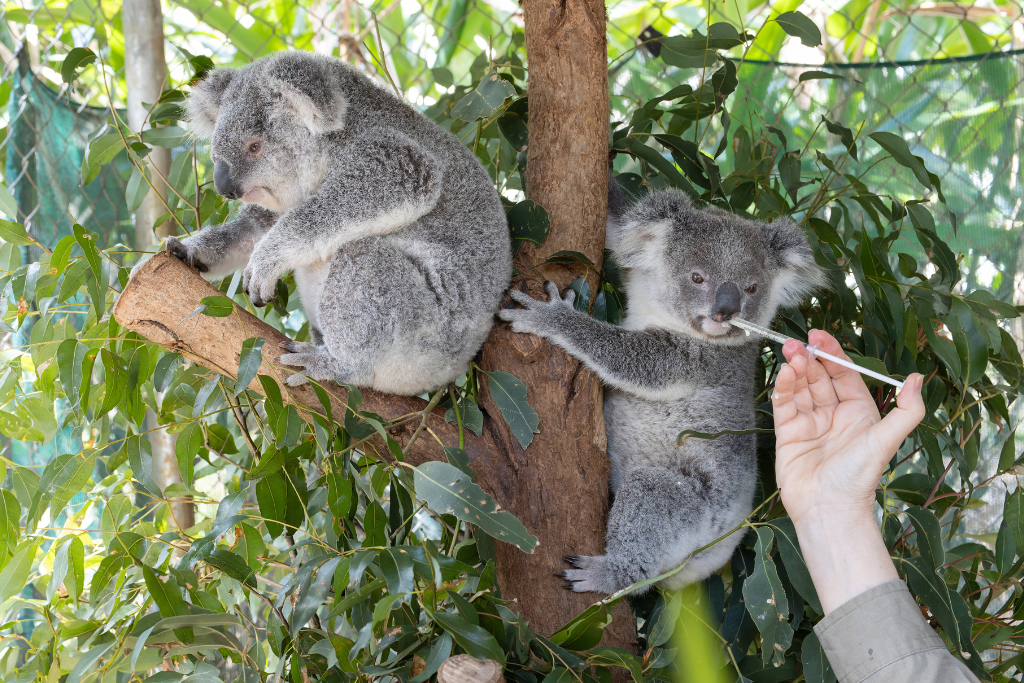 Lillian and Valley
Another gorgeous duo who are flourishing with the help of our koala carers. Lillian and her unfurred pouch joey are off to plantation. Remember Lillian was hit by a car injuring her spine and sacrum and initially causing paralysis of her hind legs? She is now moving well and will be going home very soon following three months of rehabilitation. Just the best outcome.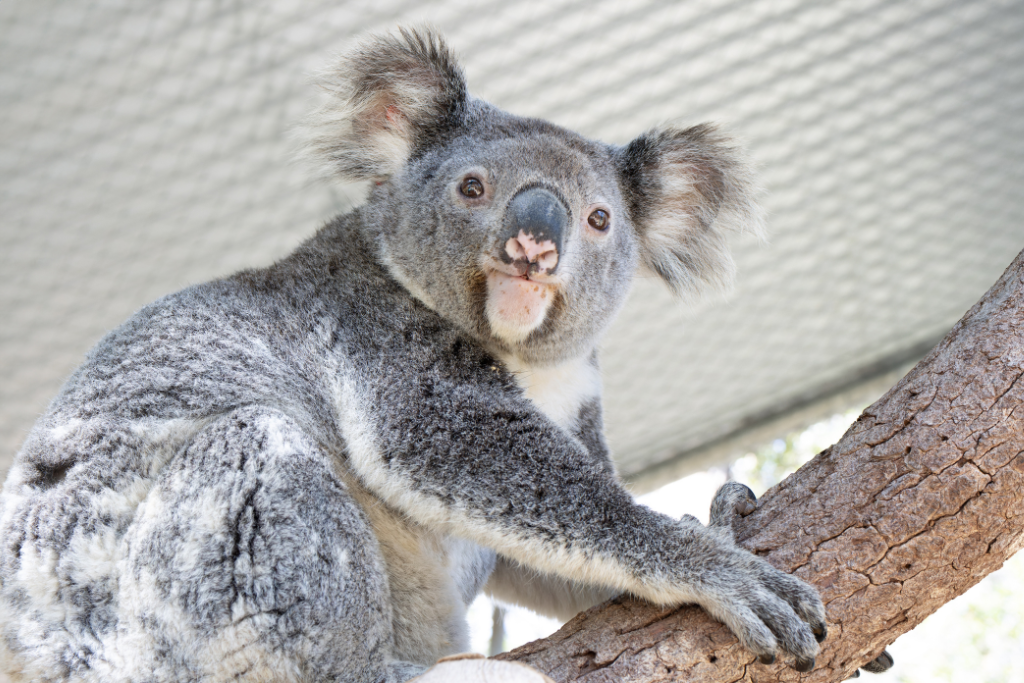 Are you passionate about the conservation of wildlife?
If you love our work, want to help us save koalas and are a business owner with aligned interests, we would love to talk to you about our partnership opportunities. It can benefit both our work (koalas) and your business in different ways like brand recognition, credibility, employee morale, attracting new customers and much more. If you would like to learn more about our current partnerships please visit our Partners page and if you're looking for further inspiration from some of our current partnerships please check out our Southern Cross Botanicals and Simply Clean for ideas.
If you enjoy reading our blogs please share with family and friends who might enjoy them too and as always thank you for reading and engaging with our content, this is one very easy way that you can help save koalas.