We've had a make-over!
After months of hard work from our very small team and fabulous designers, we are ready to reveal our new and improved website. We hope you love it as much as we do!
Earlier this year we set out to create a website with improved functionality for you the user and with content that reflects who we are and what we do. Articulating our work well is part of Friends of the Koala's evolution. Our website is an extension of our work and needs to amplify our message well.
Please let us know your views and if you come across a typo or something that doesn't work, let us know so we can fix it!
We have one goal – to save koalas from extinction
Our goal was to create a website with a modern, fresh look, that is easy to navigate with clear links to our content for a streamlined experience. We also wanted it to feel personal and illustrate our work and the great people who make the organisation what it is.
As we continue to grow, there has never been a more relevant time to ensure that users clearly understand what our organisation does, how you can help us, why our work – and your help is crucial and ultimately what we are trying to achieve.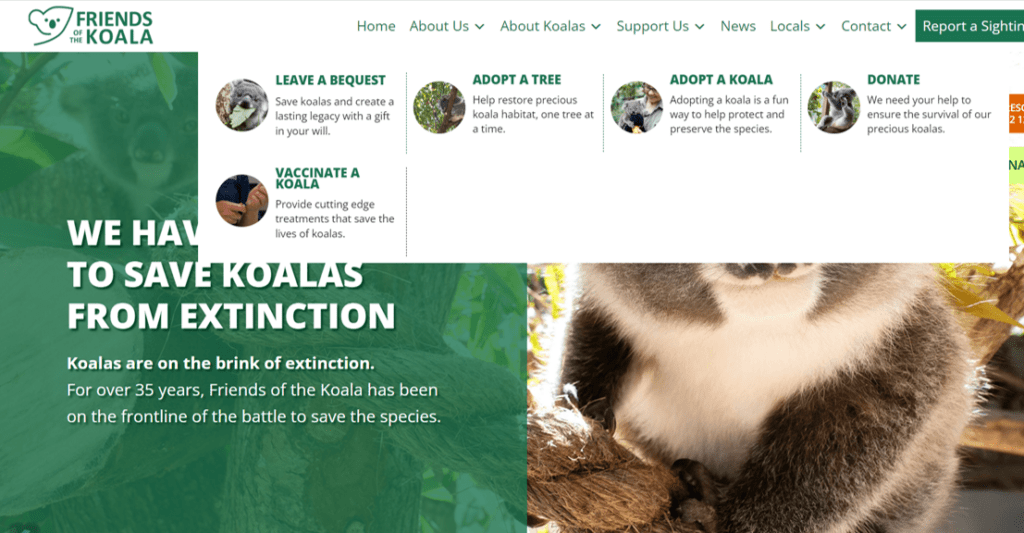 You will find things moved around a little and some new features such as our new 'Adopt a Tree' feature. By adopting a tree you can help restore the natural habit of our precious koalas. We also have a new Koala Hospital page, Research page, Community Projects page and much more so please do check all of our new content out. We are very proud of our work and our new website and we hope that you are too!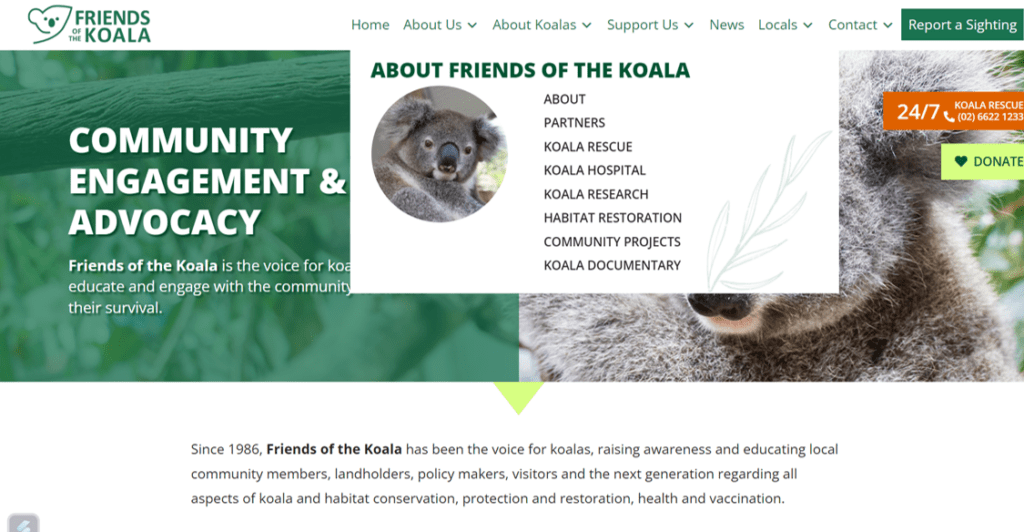 We appreciate any feedback – please let us know what you think!