We currently have 7 joeys in our koala kindy – 5 girls and 2 boys – up until recently we had a larger number of boys so the girls seem to be taking over! Our newest joey, Seeana, arrived on the 5th November, she was found in a nearby tree after we received a call about a koala car hit. Thankfully, Seeana wasn't attached to her mums back at the time and appears in excellent health. Seeana weighs about the same as Temika and Racquet, that's approximately 2.2kg, so it is likely that she is about 11 months old. All three of these young girls received their first chlamydia vaccination this week.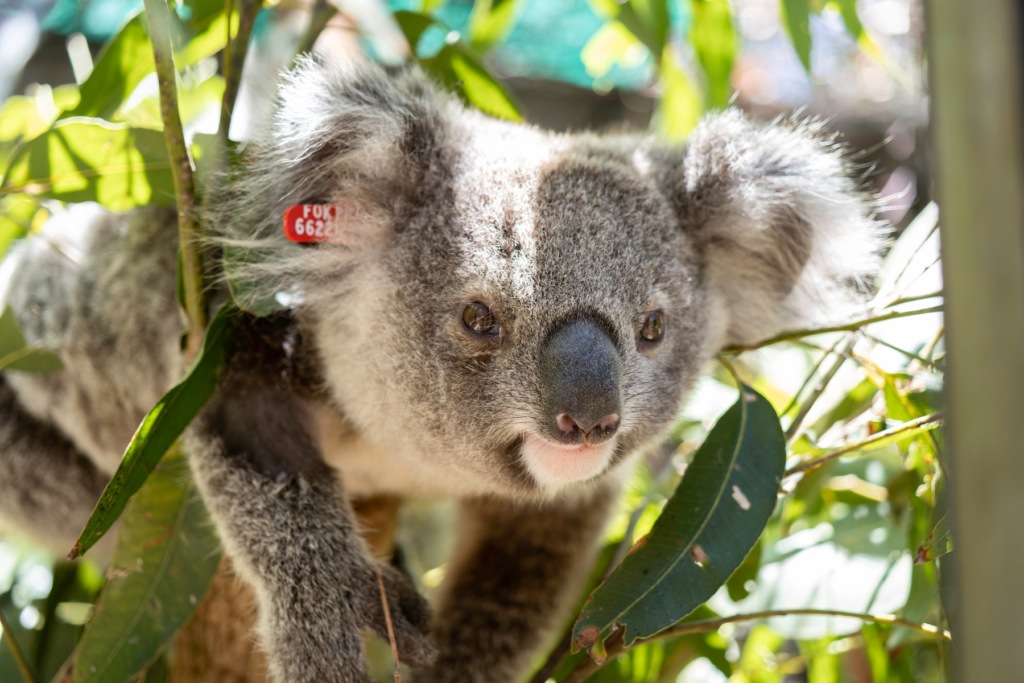 In other news, here is the kindy roundup of what the lovely joeys are getting up to!
Waratah can't get enough of her milk… putting on another 50 grams in five days, she will be catching up to the other joeys soon!
Rafa is proving to be an enthusiastic eater and is frequently seen eating forest red gum and swamp mahogany with a little brush box and melaleuca on the side. It's probably a good thing as Kookie has been seen trying to wrestle him for his milk but she too is enjoying the new leaf provided in the afternoons – she is the youngest of the group so maybe that's why!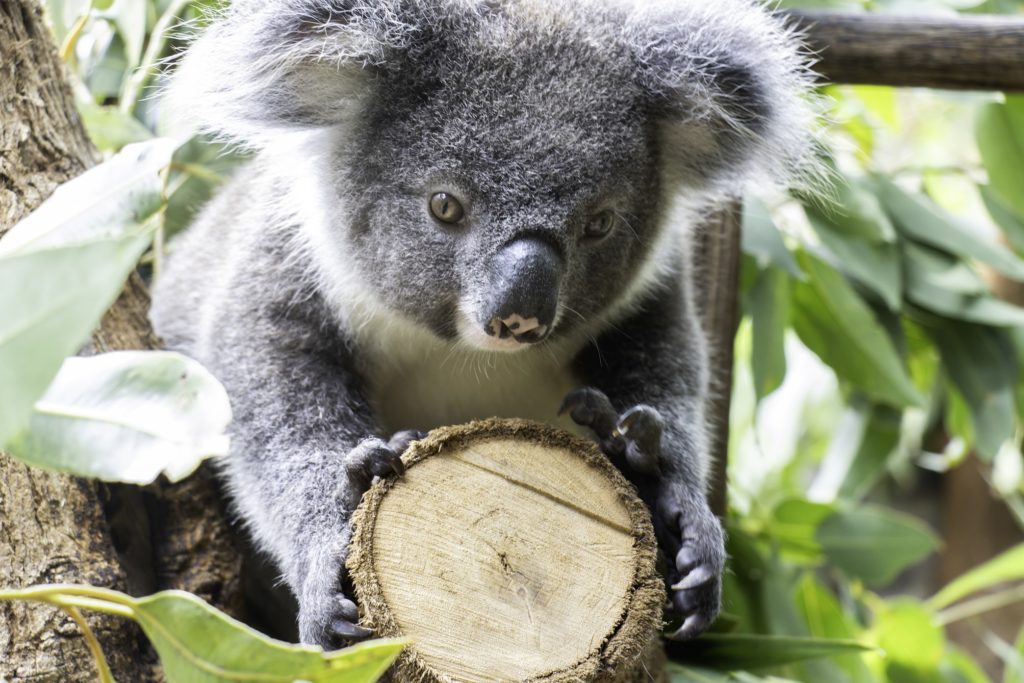 Temika our little quiet one has started to come out of her box and is always very active, jumping around and play fighting with everyone or following us for extra milk.
Racquet has been busy as usual – she is always on the move – sleepy koalas? We don't think so! Racquet recently received an assessment where she was deemed healthy and is now sporting some new ID tag ear bling! When she is not running around, she can be seen with her new best buddy Magnus who was also happy and healthy at his last check-up… but we are keeping an eye on him as he doesn't seem as active as we would like.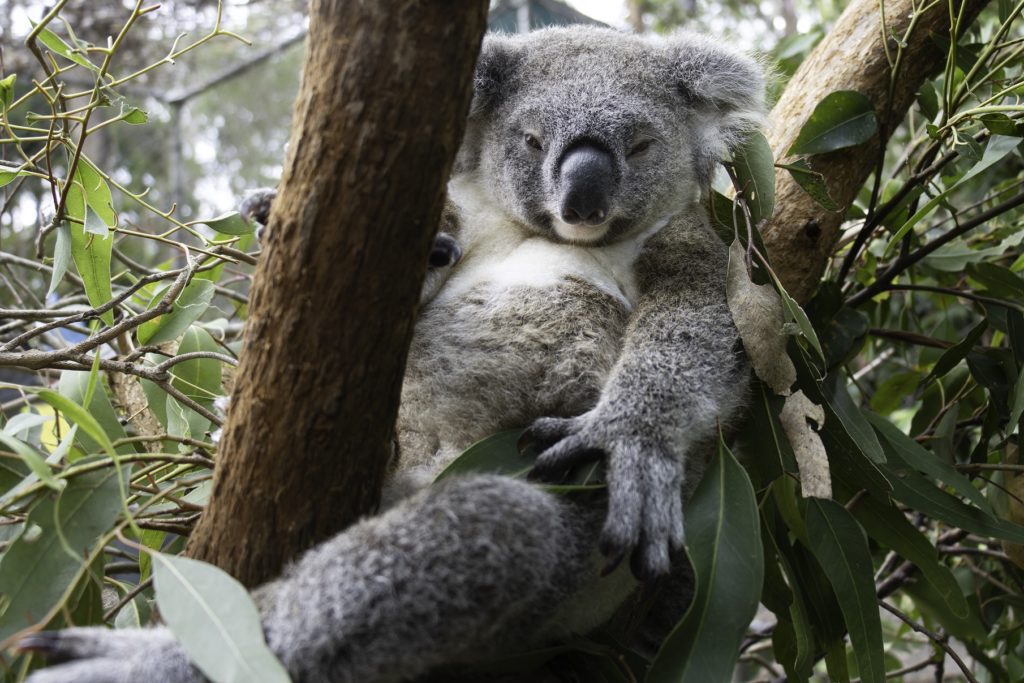 We are working on clearing Ashford's eyes and they are coming along slowly with some help from a specialist. Hope is getting on well, munching away.
Nightingale who was admitted to us at the end of September has come a long way since then. She had a rough start – after being hit by a car – but she is doing really well and is such a cutie. Valentine is loving having leaf on tap and is gaining weight.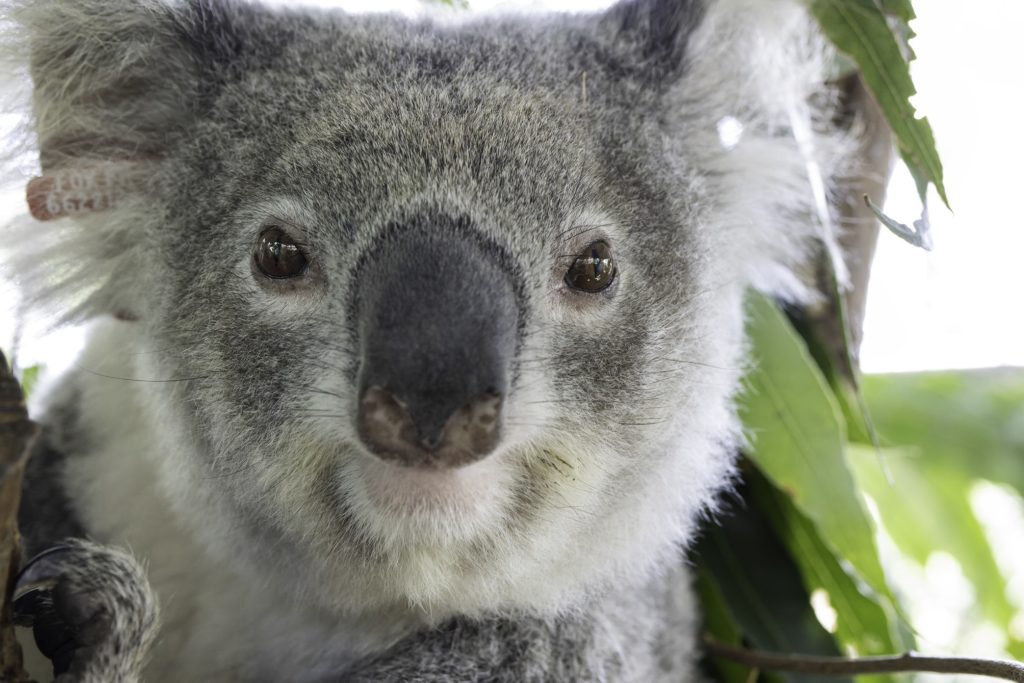 Marom is about 4 and a half years old and weighs around 6.8kgs, he has conjunctivitis in his left eye and chlamydia, when these both clear, he won't need to stay with us much longer.
Charlotte was very interested in Ashford's bellowing recently, not Ivy – she slept through it, they are both loving their new run.