It has been all go at Friends of the Koala lately, lots of comings and goings but not so many young koalas, as the ones we had in care have grown up and flown the nest (climbed the tree). It's a good thing though, the fewer orphaned joeys we see the better, it means they are safe and well with their mamas! We have a few older koalas in care and will share their stories throughout the month on our socials. But for now, here is this months update from kindy life!
Pudding and Waratah
Pudding has made her own arrangements for release and is happily living the high life at Katrina's. Waratah was recently moved to soft release and seems to be handling the bigger tree well. We check up on our newly liberated koalas regularly to make sure they are coping well with their new surroundings and this pair seem to be loving life!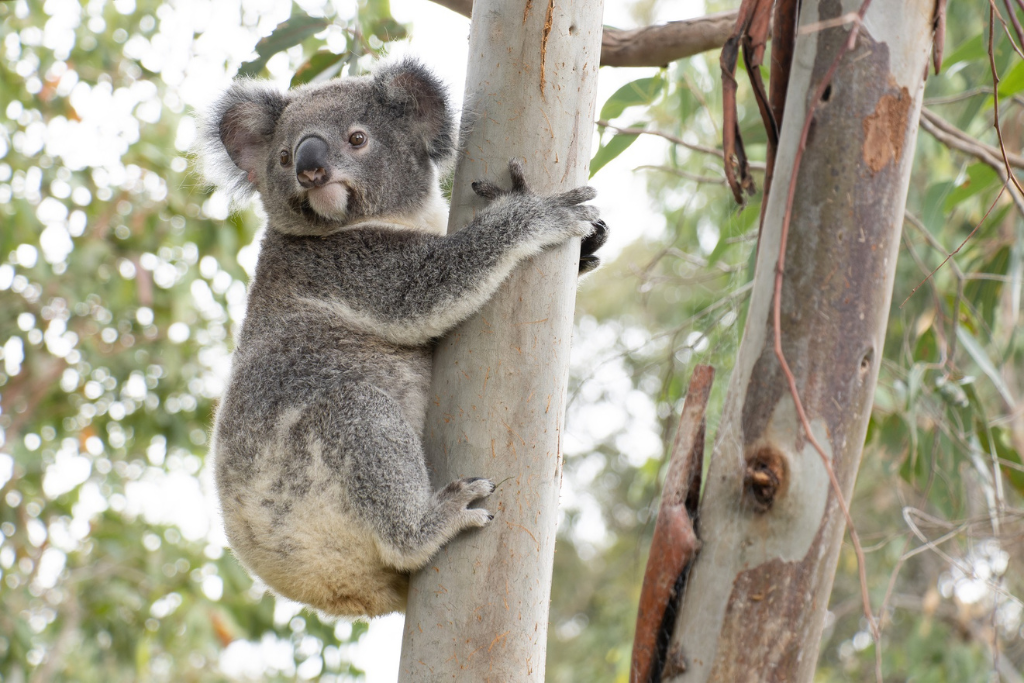 Drizzle
Drizzle has been successfully released. We wish him all the very best for a long, wild, chlamydia free life!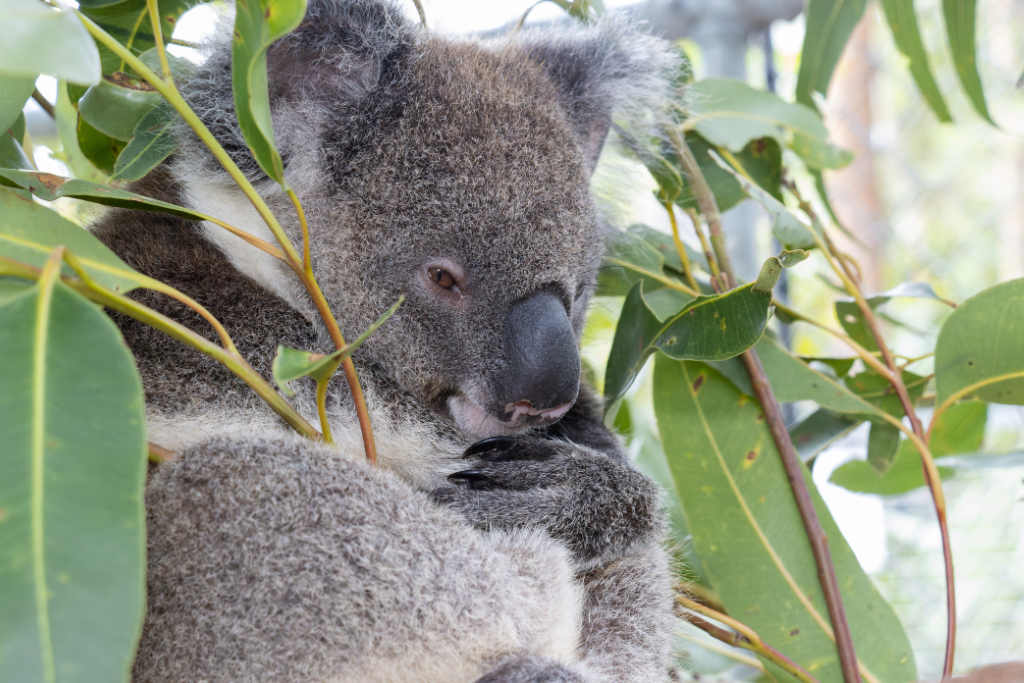 Lukas
Lukas from Pottsville. After an initial bumpy start to plantation release and following some rest and recuperation time with Drizzle, Lukas seems back to his old self. He felt all those prayers coming his way and says thank you! We have decided to send him back home to Pottsville to spend some time at Currumbin Wildlife Hospital plantation. The hope is that he will do better on local trees – we will keep you posted on his progress there!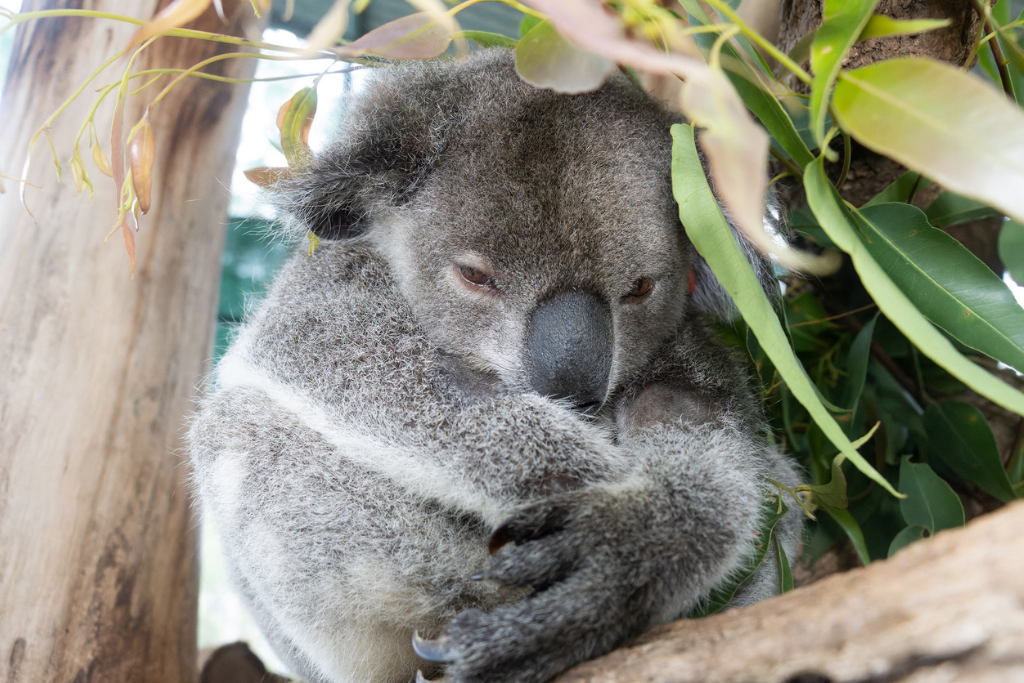 Magnus
Magnus seemed happy enough to live out the rest of his life going up and down his trusty tallow tree at Friends of the Koala. He would notice his supplement leaf being refreshed, pop down for a snack and head back to his favourite spot. Magnus also had a few new friends visit him here too – Tarook, who came a bit too close, but decided Magnus was no threat and another mum with her joey who seemed to be checking him out – who could blame her?! But alas, Magnus really needs to become a wild koala so, he has joined some of his old friends out at Kim's and is finding his feet well in the bush. Stay tuned to see how he is doing!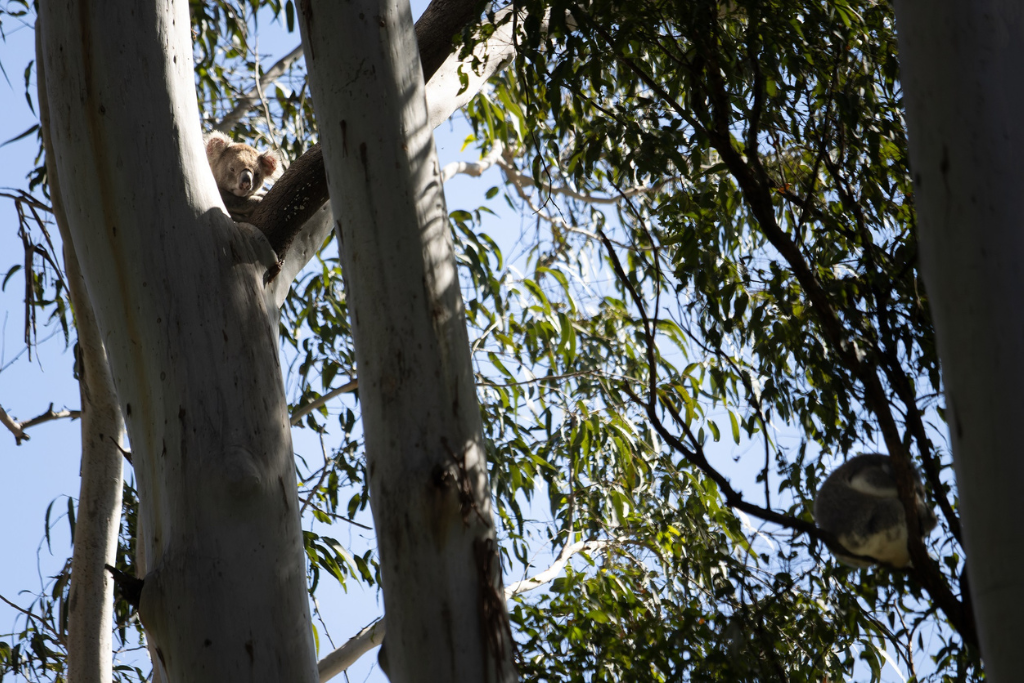 Pikachu
Pikachu is a new female back-young joey of about ten to twelve months old, weighing 1.7kg. Pikachu was picked up at the base of a tree, she was very weak, dehydrated and her body condition was low. We are so far, unable to find a specific cause for her condition and she is with Liz our expert home carer who is nursing her back to health. Pikachu is showing signs of getting stronger every day, please send her your well wishes!
Charlotte, Ivy and Hope
We don't always post about these three here as they are no longer little, but decided, as we had the extra space we might as well. As you know these guys are permanent residents of Friends of the Koala. They will live out the rest of their happy koala lives in our care. Charlotte and Ivy because they both have hip dysplasia and would be too vulnerable to live in the wild. They will also never have their own babies due to the same condition, but as you all know Charlotte has become an incredible surrogate mum to many of the young joeys who come to Friends of the Koala, which we suppose is sweet serendipity!
Anyway, Ivy turned on a show for our guest, Dr Prishani from WWF-Australia recently. We offered Ivy a koala teddy and she was VERY interested. Not sure if she liked it or hated it, but she grabbed it from us, gave it a good chew and then threw the teddy to the ground. Certainly entertaining to watch. She seems to be holding onto it for now anyway. Meanwhile, Charlotte is being Charlotte and Hope is being Hope – Hope is the sweetest fluffiest koala BUT she is like a messy toddler – despite being washed so often by our Carers she is always a bit – well grubby looking!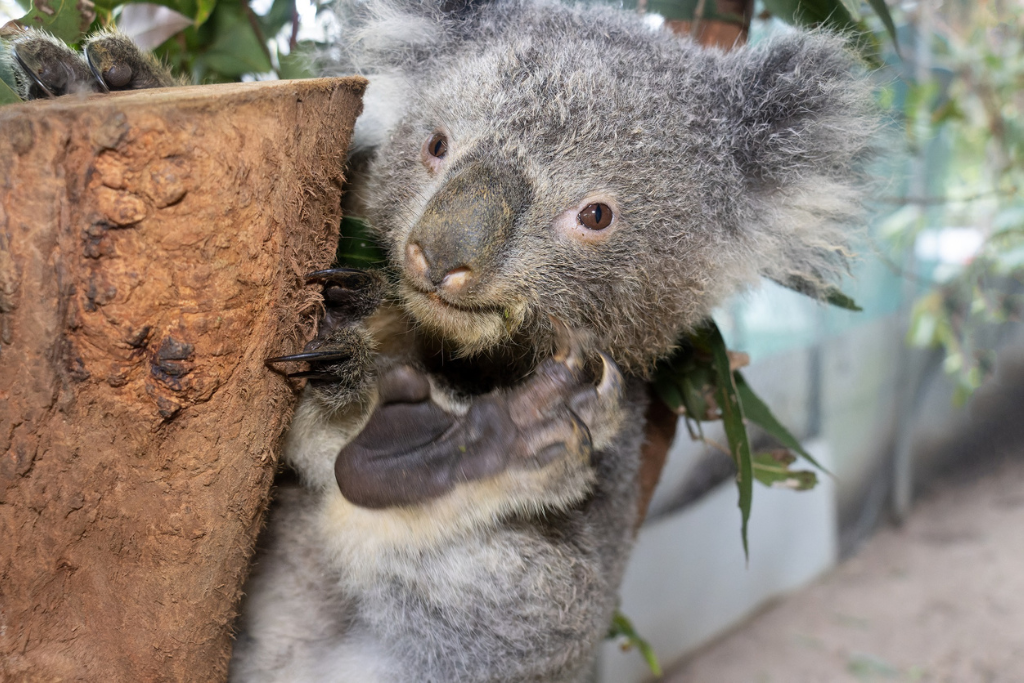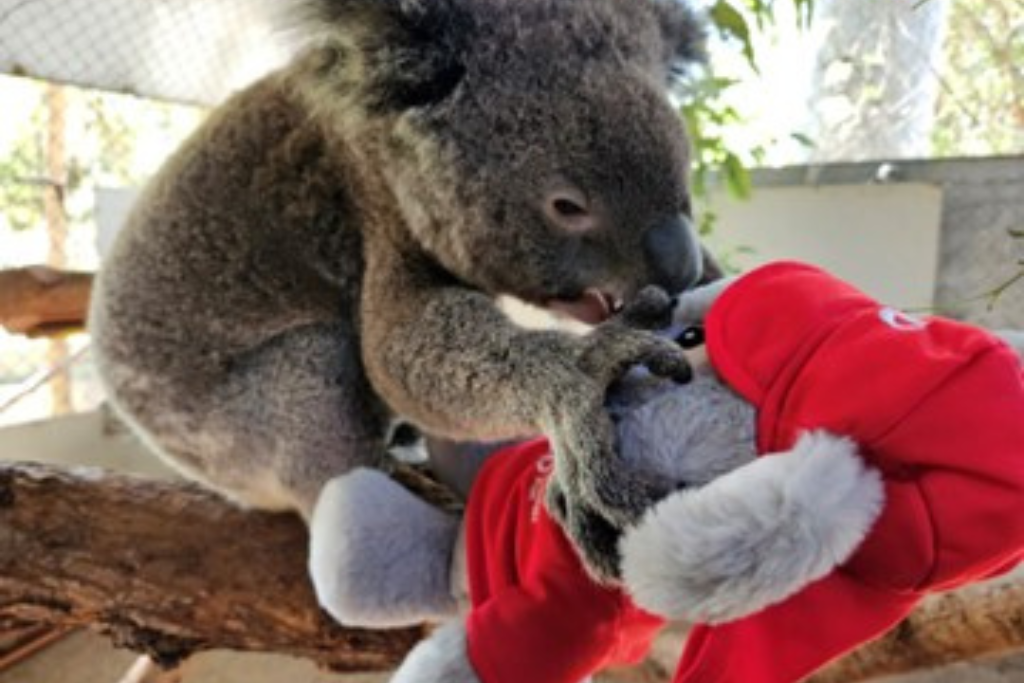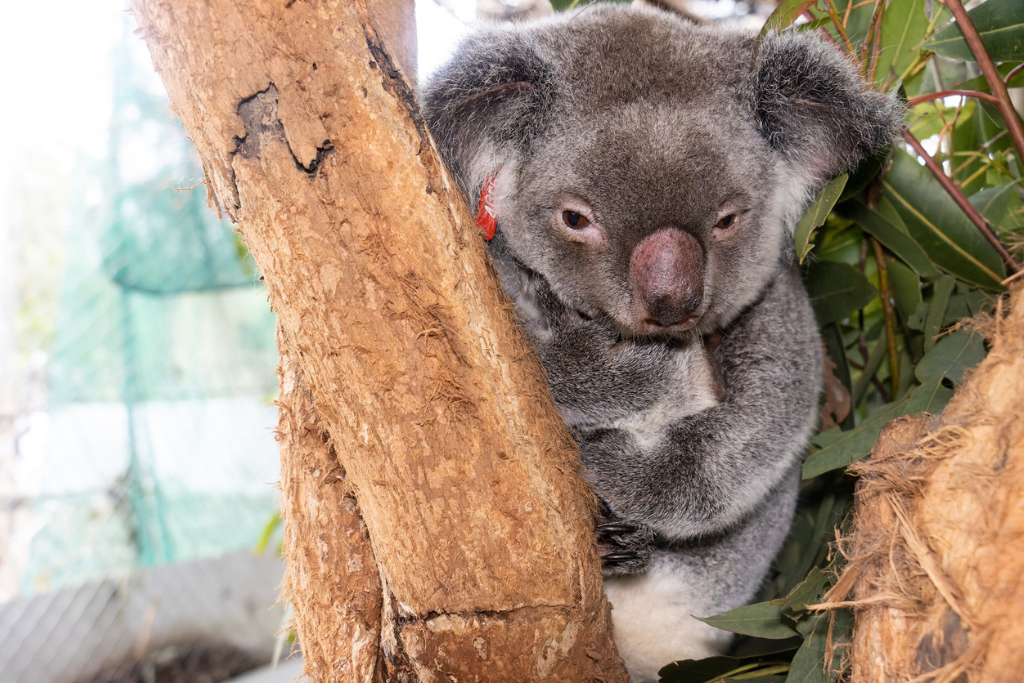 We hope you have enjoyed this months update and let us know if you have any questions, we love to answer you!