Koala kindy is back! After a relatively quiet period during which we watched some of our joeys grow up and find their treetops, koala kindy got busy again with three new joeys. But first it's time to say goodbye and good luck to two handsome fellas who will hopefully thrive in the wild.
Lukas
You might remember from last month we planned to send Lukas home to Pottsville to spend some time at the Currumbin Wildlife Hospital plantation. Lukas did, it seems, prefer the air back in his homeland. He did really well in plantation and has since been released! Best of luck little Lukas! Look at that gorgeous face and the pose he strikes for us. We love you little man.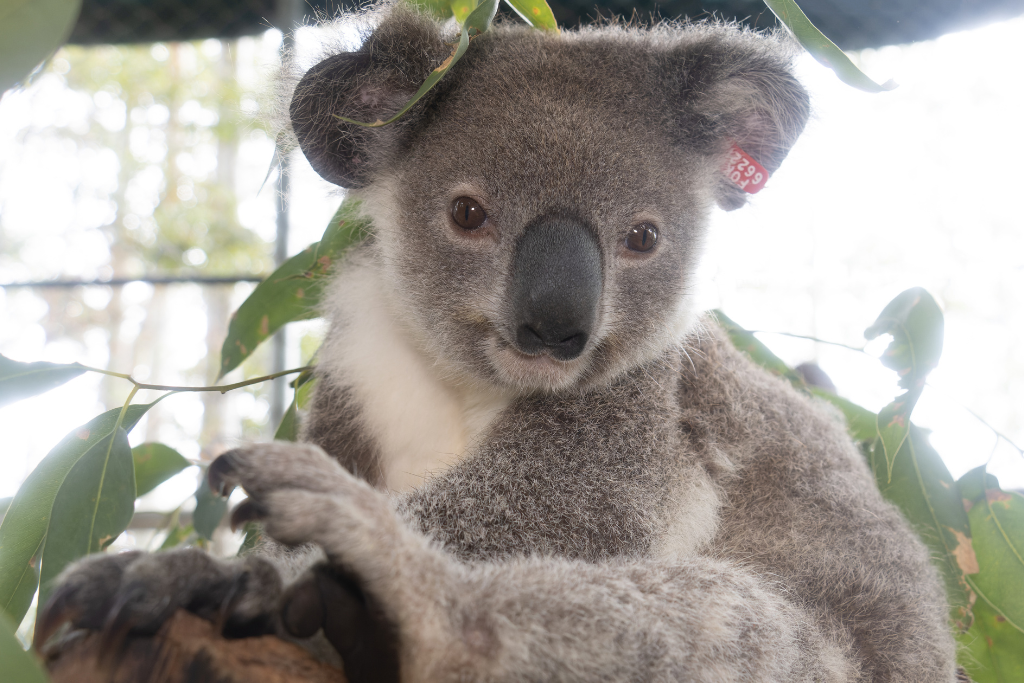 Pikachu
When Pikachu arrived with Friends of the Koala she was a very sick little girl but her time spent recuperating in homecare with Liz has really helped her to recover. Whilst she is not out of the woods yet her body condition is definitely improving with all that TLC. Pikachu is eating leaf well, taking her supplement milk like a pro and climbing with more strength every day. She already knows what koala kindy is all about and has no problem climbing to the top of the ladder. Pikachu is ready for kindy and we have some new friends for her too!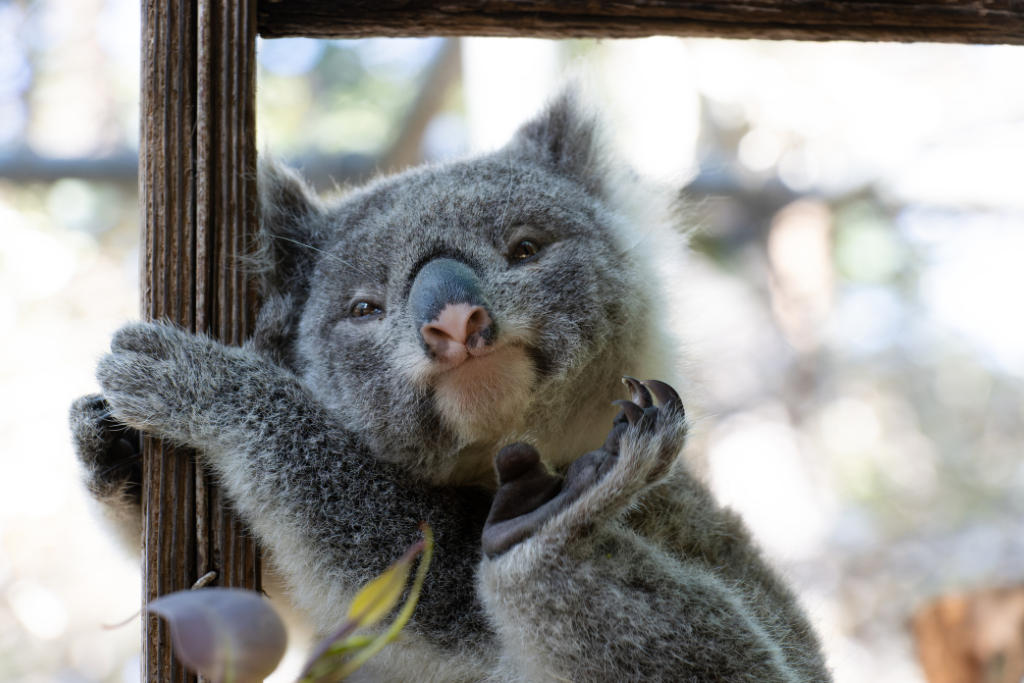 Frankie
Little Frankie is a new female joey of about seven or eight months old, weighing 730 grams. We suspect that Frankie may have fallen from her mother as she is about the right age to start spending time on mums back. She has very minor signs of injury and otherwise appears healthy and well. Frankie is adjusting to life in homecare with Liz, eating leaf and taking her supplements. Unfortunately, we were unable to find Frankie's mum despite our search. Despite this, Frankie is still one of the lucky ones, she was lucky to be found and is off to a good start in care and should be fine. Cross fingers and wish her well.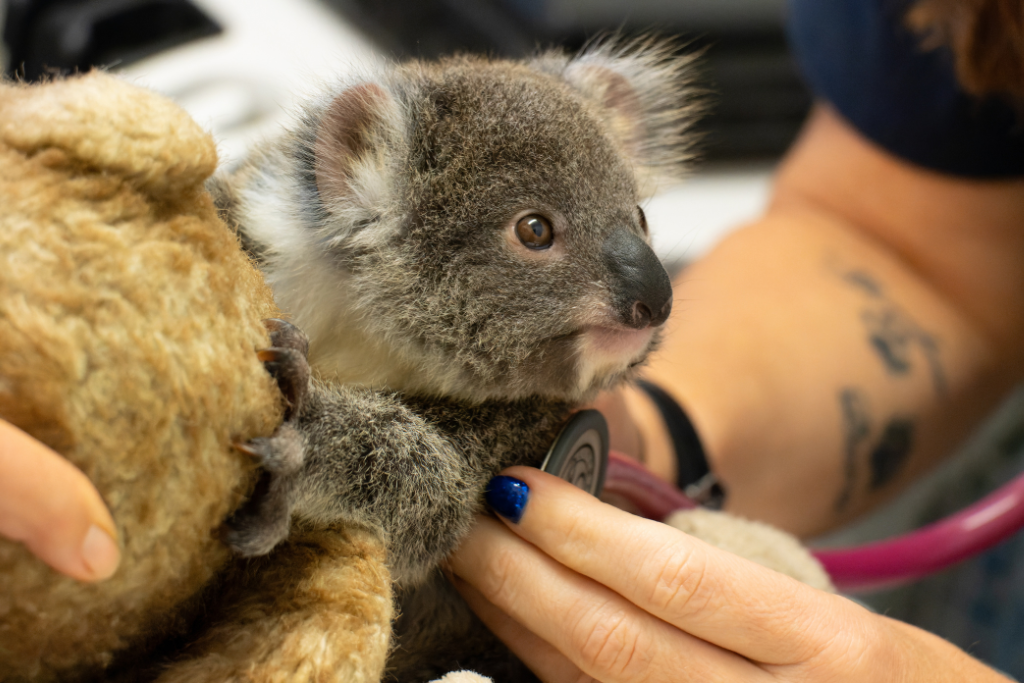 Gidja and Boorie
We have another two new patients: Gidja and Boorie. Gidja was found on the side of the road looking quite stressed and disorientated. Her joey, Boorie is a boy of about seven months – old enough to spend a little time on mums back but small enough to still get back in mums pouch for a snuggle and extra warmth. Gidja unfortunately has some neurological abnormalities, most likely from trauma of some kind such as a car hit. She also has some abnormalities in her blood tests which we are monitoring closely. Gidja has improved since her arrival but it will be some time before she is well enough to feed herself and continue to take care of Boorie. We are supporting both so bub and mum can remain together. If required, we will start supplementing the food for the bub to avoid wait loss.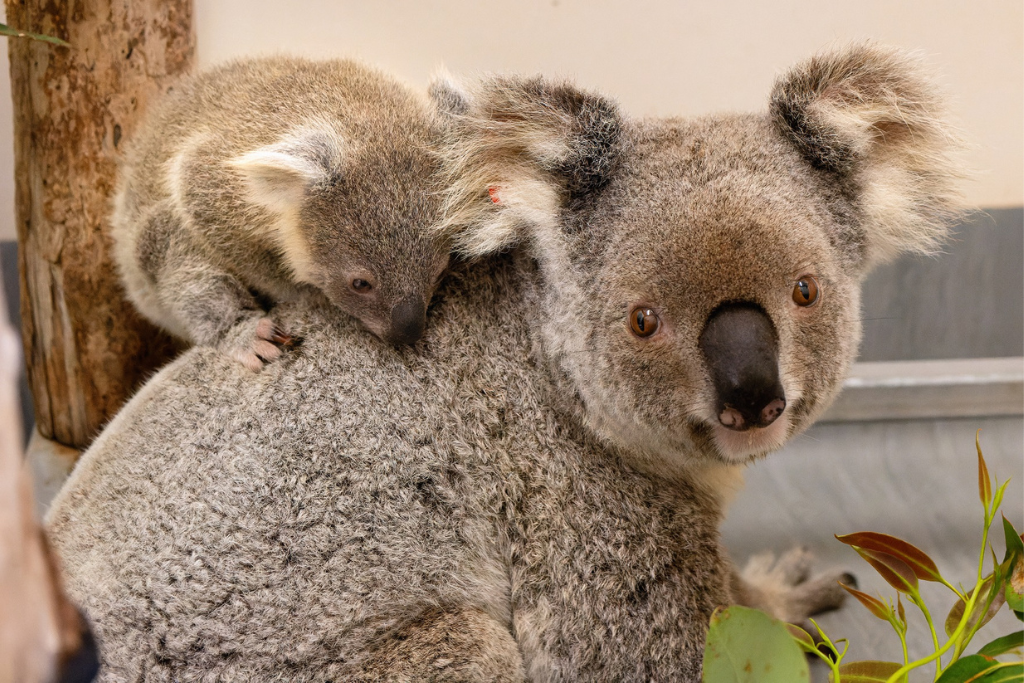 We hope you love our koala kindy update and take our newest patients into your hearts. They are just adorable, aren't they?! We also want to use this opportunity again to tell you our 24/7 rescue hotline number again 02 6622 1233, please call us if you see a sick or injured koala so we can do our best to save them. We are seeing a lot of car hits in the area recently and it is heartbreaking. Car hits are very preventable – please slow down, please stay vigilant and report every koala that you see close to a road. You might also like to read our recent article about it – Friends of the Koala Raises Alarm as Koala Car Hits Surge in the Northern Rivers.