Friends of the Koala's IFAW-sponsored hospital staff recently had the pleasure of a visit from Dr. Shali Fischer from Port Macquarie Koala Hospital.
Here, at Friends of the Koala, we believe that in order to give koalas the best chance, we must collaborate and share capabilities with other organisations, maximising the potential for accurate diagnosis and treatment. Together, we have a shared focus of the long-term management and protection of koalas not only in the Northern Rivers, but throughout Australia.
During Shali's visit, we shared ideas about case management, treatment plans and the day-to-day running of a dedicated koala hospital. Dr. Shali Fischer is a highly skilled vet and her visit to Friends of the Koala provided her with the opportunity to participate in a number of clinical procedures to further enhance her skills and clinical experience. We thank Shali for her visit, observations and ideas and we hope she returns again soon!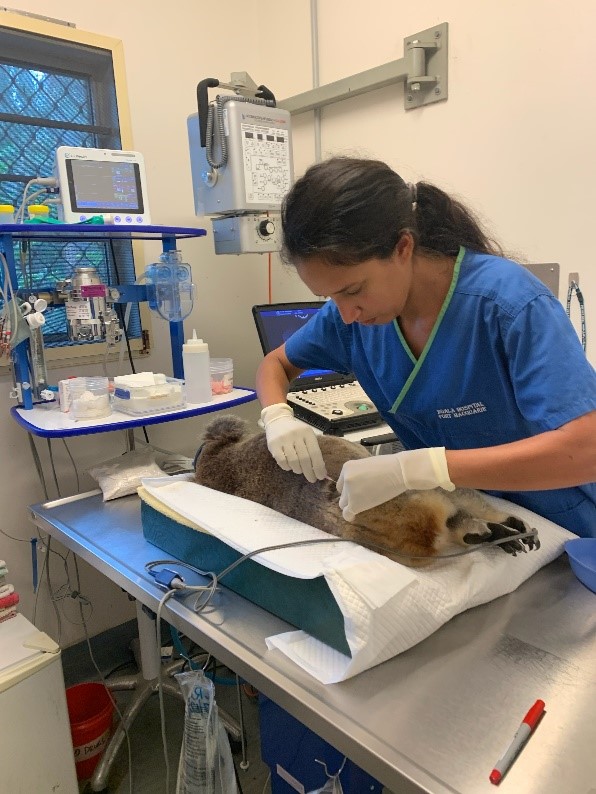 In visiting a town like Lismore, that experienced devasting floods a year ago, I have seen the resilience and determination of the local community to bring back the vibrance of the town. I thoroughly encourage anyone to visit the Northern Rivers region and experience the sights and sounds (including the wildlife!) it has to offer.

Dr. Shali Fischer, vet Port Macquarie Koala Hospital