It is a brand new year at FOK and our koala babies are growing up!
This month we have quite a few changes with our joeys and can't wait to share this update with you and photos of their cheeky faces.
Let's start with our youngest – Moby, she is doing well and continues to gain weight (exactly what we need to see her doing) and is looking fabulous for it, she weights 1.2kg. She is a total character and Liz her experienced carer is head over heels about her.
We have a new joey at FOK called Siri who is about twelve months old. Siri joined us in early December with her mum Alexa. Siri is doing well and we have treated her for a mild eye injury, so far she has tested negative for chlamydia. Siri's mum Alexa is suffering with a few problems and we are doing our best to get her back to good health.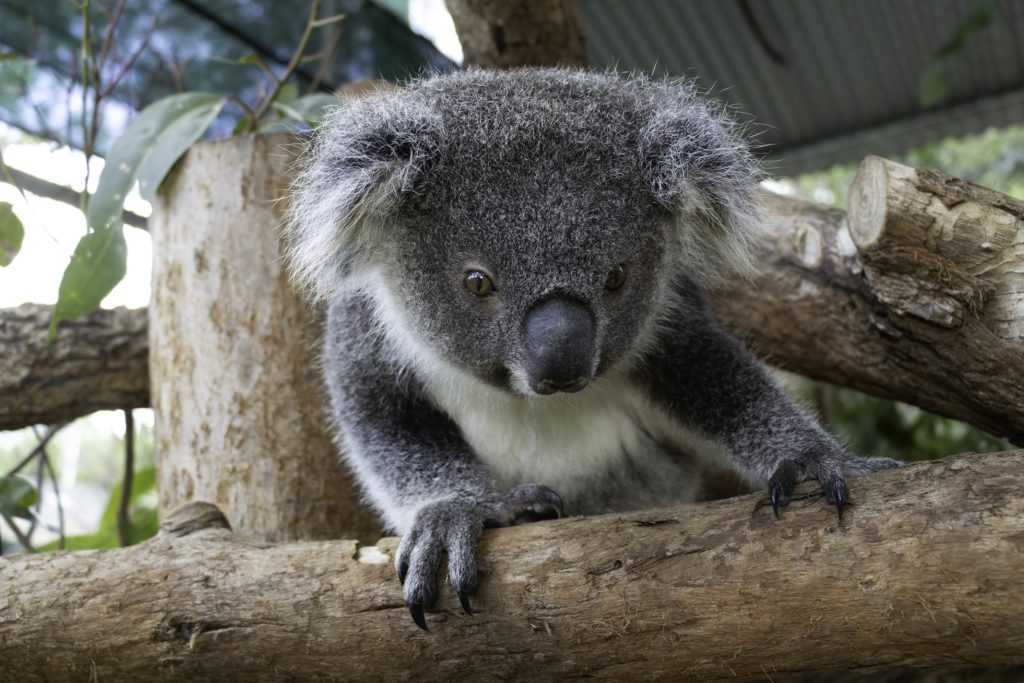 Next in line is Waratah who has loved her visits to kindy so much that we know she is ready to graduate from home care to a full-time kindy resident. Waratah now weighs 1.5kg and has loved hanging with Charlotte and Ivy so we know that she will be an awesome addition to the crew of Rafa, Kookie and Siri. Aw we are just so excited for Waratah and delighted with her progress.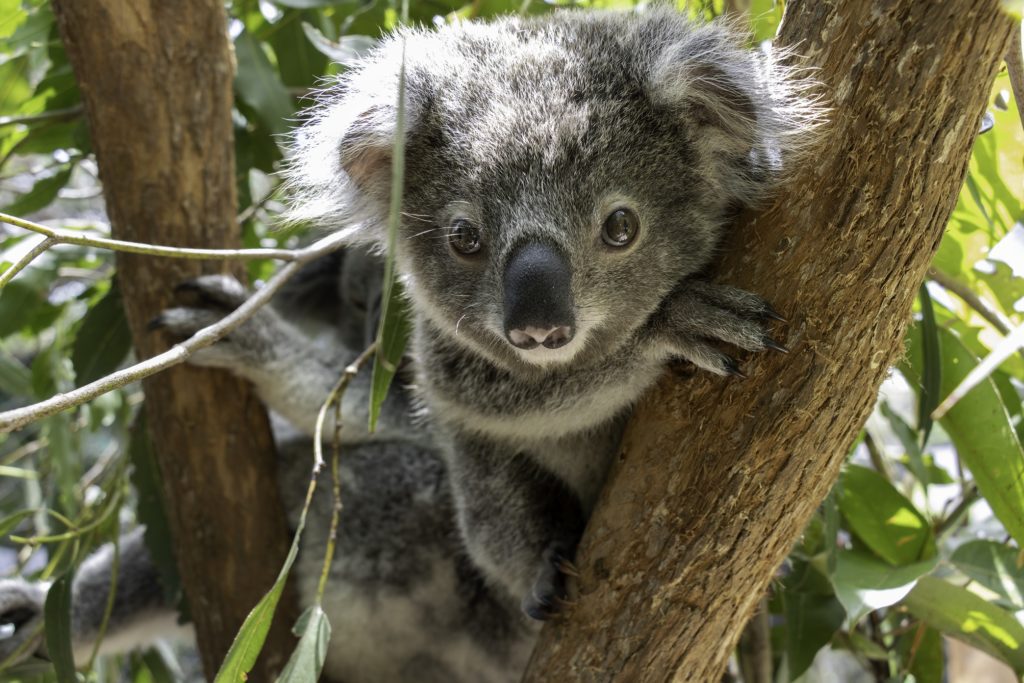 Not only is Waratah moving up to kindy but four of our koalas are moving on to plantation at Ros and Bill's – yes Racquet, Temika, Seeana and Kula are fully vaccinated against chlamydia and ready for freedom. They will spend a couple of weeks there to see how they get on and then will be released back into the wild. We wonder if their FOK friendships will endure in the wild – we do hope so!
Rafa is officially a big boy and has been fully weaned, he has very fond memories of milk though and his cute attempts at begging for milk are 'almost' too difficult to resist. Rafa, in the photo below, was just recovering from being scared of an enormous insect that infiltrated kindy.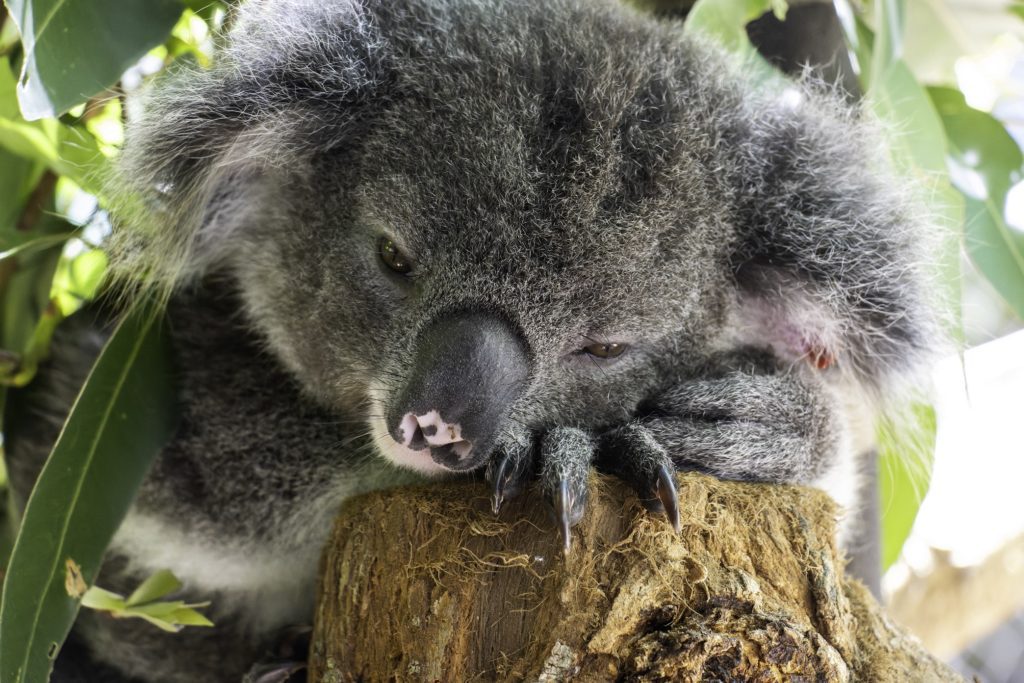 Magnus is steadily gaining weight and looking good. With the others off in plantation, Magnus is moving into the bigger run, hopefully having extra space encourages him to practice more jumping and exercising whilst he continues to recover at FOK. He was showing a lot of interest in Kookie recently – a story of unrequited love for sure!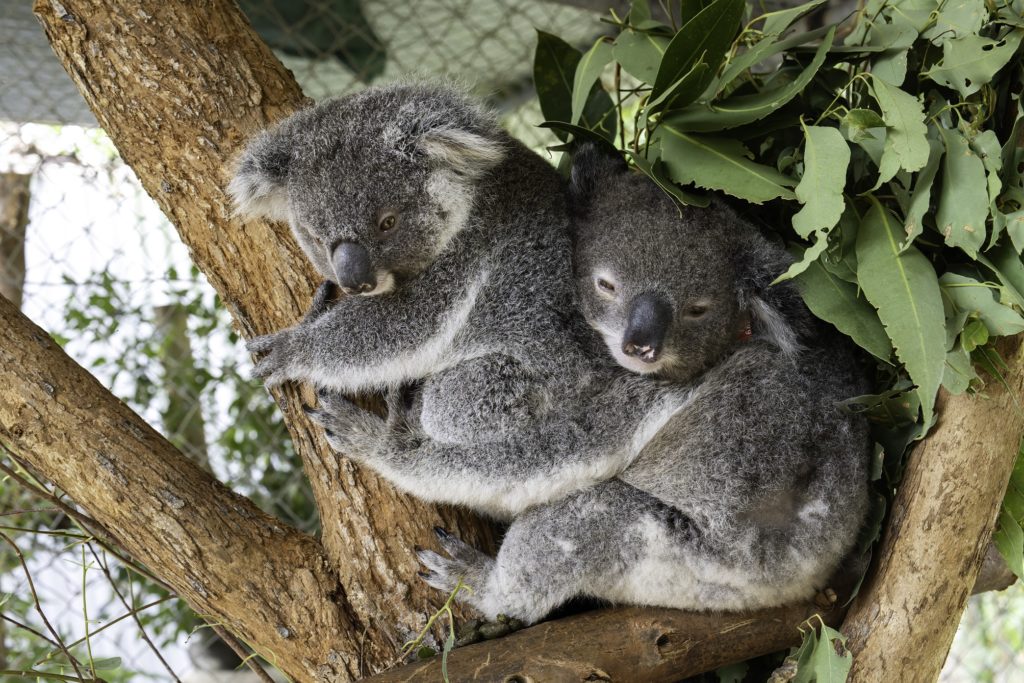 Kookie has recently received her vaccination and is big enough for her ear tag, she joins Rafa, Waratah and Siri in kindy. Her preference is for forest red gum and swamp mahogany tips.
More updates soon from our beautiful joeys!