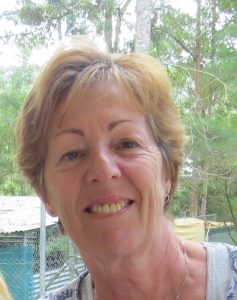 More experienced volunteers with some special facilities provided by us can either have koalas in 'soft release' prior to their being released to the wild or, if they have received exceptional training and have the right temperament, can look after orphan joeys until they're old enough to go into care and then be released into the wild.
Anika is one of Friends of the Koala's special orphan joey carers and as we are often asked about what this entails, we asked Anika to tell us her story.
'I volunteered in the wildlife hospital with koalas for 4 years, learning much about them and also how to handle them with care. I kept asking questions and the hospital manager thought she could get rid of me by saying I could become a carer, so with her 24/7 help I jumped into it. By that time I had been rescuing koalas for about 5 years and anyone interested in becoming an orphan joey carer will need to have some basic knowledge, a trusted network of experienced carers to call 24/7, to attend all workshops and keep asking questions.
A typical day for a carer starts at 5.30 am when I prepare for the last feeds of the night, feed the joey(s) and make sure their bedding is clean, warm and dry, so they can go to sleep. That's when our job starts: washing the pouches and bedding, cleaning and sterilizing the bottles, teats and syringes that I have used that day, and making up fresh milk for the next 24 hours.
If the joey is small there will be another feed around 10-11am, and if the joey is big enough it will probably sleep until 2-3 pm and I will have a bit of time to myself. They will need fresh leaf for the afternoon, so we'll go out and cut it (sometimes a 2 hour round trip). After the first afternoon feed we get rid of yesterday's leaf, clean the leaf pots and put fresh leaf in. (Hopefully I'll have time to feed the rest of the family before the evening feeds start). Most of the time we 'feed by demand' which means the joey will let us know when it wants a feed. This can be every 2 hours in the evening and 3-4 hourly through the night. Of course there will be play time too – usually anywhere between 11pm – 2am, and before we know it, it's 5.30 again! This is a 'normal' day, as on 'special' days we drive to the wildlife hospital for a check-up or treatment, which takes another minimum 3 to 4 hours out of our day.
The best thing about being an orphan joey carer is knowing that you are making a difference to every single individual that comes into your care, getting to know their personalities, seeing them grow up, getting better and stronger and moving on to the next enclosure. And apart from the animal side of it, I have found some amazing friends amongst the carers. We feel the same, understand the pain, forgive any mistakes, help each other out and are always there for each other.
The worst thing about being a joey carer is losing them or having to watch them not thriving. Sometimes I wish I could carry their pain or discomfort. With all the equipment available to the vets, and all the tests that can be done, sometimes the joey has an issue that we don't know about. You won't know until weeks or months later when all of a sudden something is not quite right and they die in your care.
Another challenge is that koala carers all get to the stage where our shoulders go bad from cutting the leaf, every single day, big sticks and at least 5-6 per koala per day.
If you decide to be a joey carer you will need to commit for a long time – sometimes up to a year or more – as we have a 'one mum' policy. You will need to know their food: i.e. your leaf species, and get it fresh every day, even when it's bucketing down or go out at 5 am on those really hot days! If you care for koala joeys, a few things will be over-rated especially sleep and a social life. You will need to think about your commitment, be prepared to make long hours and live like a zombie - but OMG when it comes to a release…. That's the very best part of it all! It makes everything worthwhile'.
If you would like to train to carry out this volunteer role call our Office on (02) 6621 4664 or email volunteercoord@friendsofthekoala.org.