While 2021 seemed like another year of stops, starts and postponements, the wheels at Friends of the Koala did not stop turning. Thanks to your support, we were able to deliver some amazing outcomes for koalas in the Northern Rivers and press go on major infrastructure projects that will ensure our work and legacy can continue long into the future.
We've drawn together some of our biggest moments from the past year and are looking forward to an even bigger 2022!
35 Years of FOK
This year Friends of the Koala turned 35! Our group first formed as an organisation in 1986 after a small group of passionate locals voiced their concerns about the plight of koalas and their habitat at a meeting with National Parks and Wildlife Service. While our work has grown to encompass all facets of koala conservation, we still believe in a future for koalas and are committed to evolving Friends of the Koala and extending our legacy for another 35 years into the future.
Since forming as an organisation 35 years ago we have:
Tended to more than 5,000 sick, injured and orphaned koalas
Recorded over 13,000 koala interactions
Issued over 500,000 koala food trees and rainforest species
Regenerated over 59 hectares of land
However, all of this amazing work would not have been achievable without your input, whether you are a member, a care or rescue volunteer, coordinator, staff or committee member, or valued supporter, this machine takes every single one of us to run.
In celebration of our 35-year anniversary, we hosted a small morning tea with our people (both past and present) and awarded Honorary Life Memberships to Monica Pimms, Ros Irwin, Bill Sheaffe and Susannah Keogh in recognition of the contribution they have made to Friends of the Koala.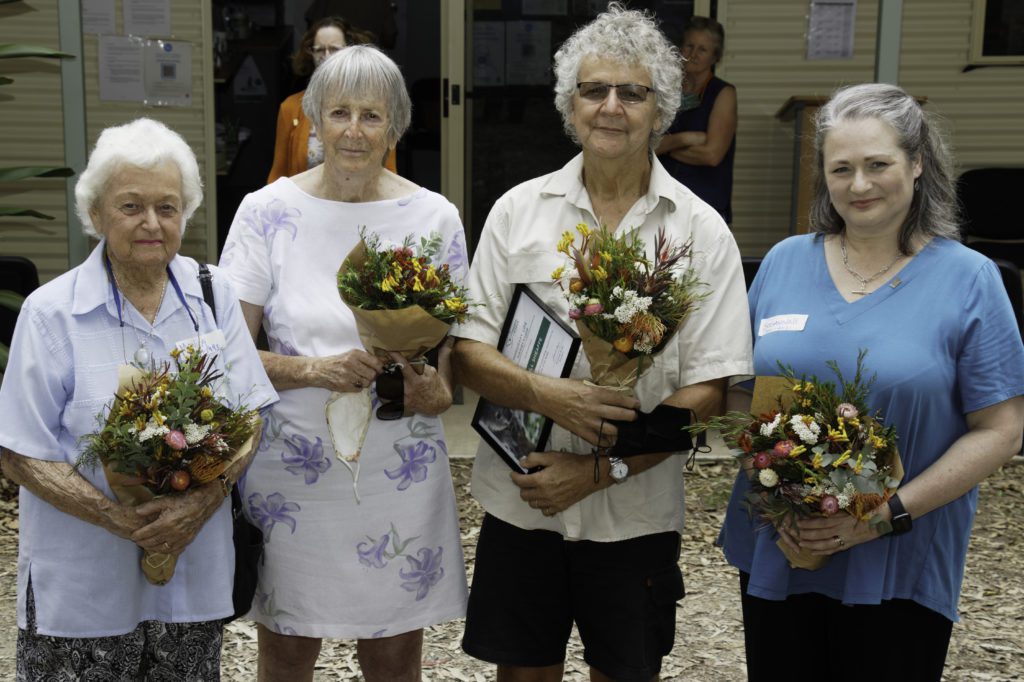 Bushfire Recovery Nursery
In April, we launched our new nursery site, in partnership with Southern Cross University and the Foundation for National Parks and Wildlife. The project was championed by Mark Wilson, our Nursery Manager and it was great to be able to share the success of his work with the guests and media contingent present on the day. His personal legacy extends back for 30 years and has resulted in over 200,000 koala food trees being issued across the region (close to 500,000 plants total if you include rainforest species). The recent upgrade will deliver capacity for our community nursery to issue a further 200,000 plus koala food trees to bushfire affected areas over the next three years. That's double our total number in a tenth of the time!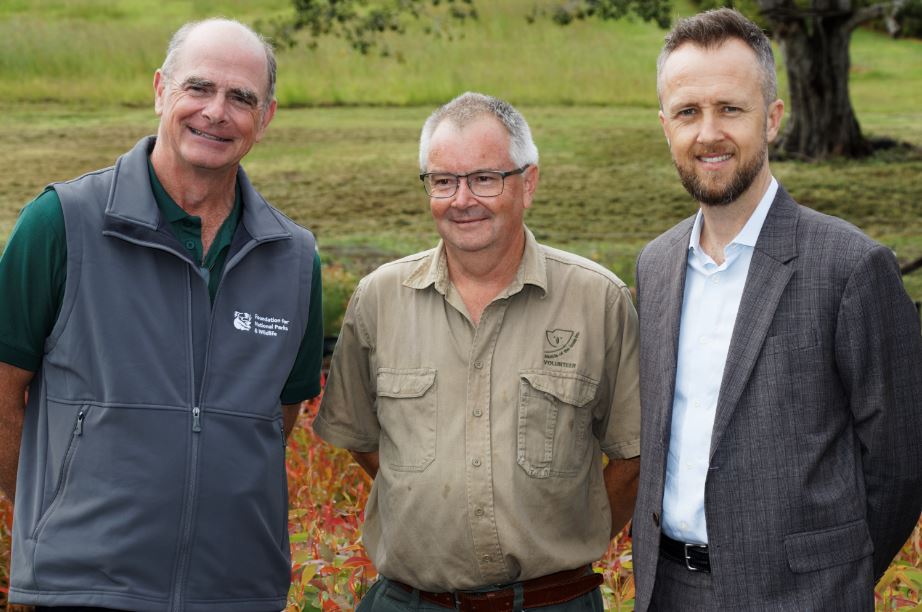 New Logo, Website and Brand Positioning
A major focus of the last 12 months has been increasing the visibility of FOK's work, locally, nationally, and internationally. We launched a new logo, with the preferred design being chosen by members and active volunteers. The 'evolution concept' incorporates a more recognisable image of a koala with the shape of a leaf to highlight the broad focus of the organisation across advocacy, animal welfare, and habitat restoration. Following on from this, we undertook a website redesign project to update the look and feel of FOK's primary external engagement tool. The new website is set up to increase visitor functionality and guide users more effectively through their online experience.
Masterplan Redevelopment
With the support of WWF, we are undertaking a Masterplan development project for our site in East Lismore. FOK's rescue and rehabilitation work across the Northern Rivers of NSW is aligned with WWF's mission to support local koala populations to double over the next 30 years. We are grateful for our collaborative agreement with WWF, and the current funding allocation will deliver a more functional hospital and care facility to provide critical support to koalas in the region. It will also allow us to finalise plans for future stages of development.
Our project team is in place, and with final revisions of plans underway currently, we will soon be submitting development applications to council for approval. It will be exciting to see this project come to life in the next 12 months.
Two NSW Environmental Trust Projects Achieved
Our 3-year project funded by the NSW Environmental Trust, focused on building community capacity to better managed agricultural land for the benefit of koalas, came to an end this year.
Over the lifespan of the project, we achieved:
11 km of continuous corridor enhanced through restoration and revegetation
2875 hours contributed by contractors and volunteers
4064 plants in the ground
13 ha restored
4 km of wildlife friendly fencing to exclude cattle
In addition to this, we raised awareness with the wider community through targeted education initiatives encouraging landowners to plant paddock trees, providing a safe refuge for koalas having to cross vast expanses of grazing land.
After 3 years, our community education program Koala Watch, supported by NSW Environmental Trust also came to an end. Koala Watch aimed to empower individuals within local communities in the Northern Rivers region to be proactive in the early detection of sick and injured koalas to improve their chances of successful treatment and alleviate the suffering of untreatable koalas.
A total of 16,000 people are known to have been reached with Koala Watch messaging by either attending Koala Watch workshops, field days and events or by engaging with Koala Watch social media posts and articles online. This far exceeded our initial goal of reaching a minimum of 200 local community members. Calls to our Rescue Hotline and reported koala sightings were found to increase following Koala Watch workshops, field days and events.
Both of these projects would not have been possible without NSW Environmental Trust and the hard work and dedication of Maria Matthes, Koala Watch Project Officer and Julie Reid, Environmental Project Coordinator.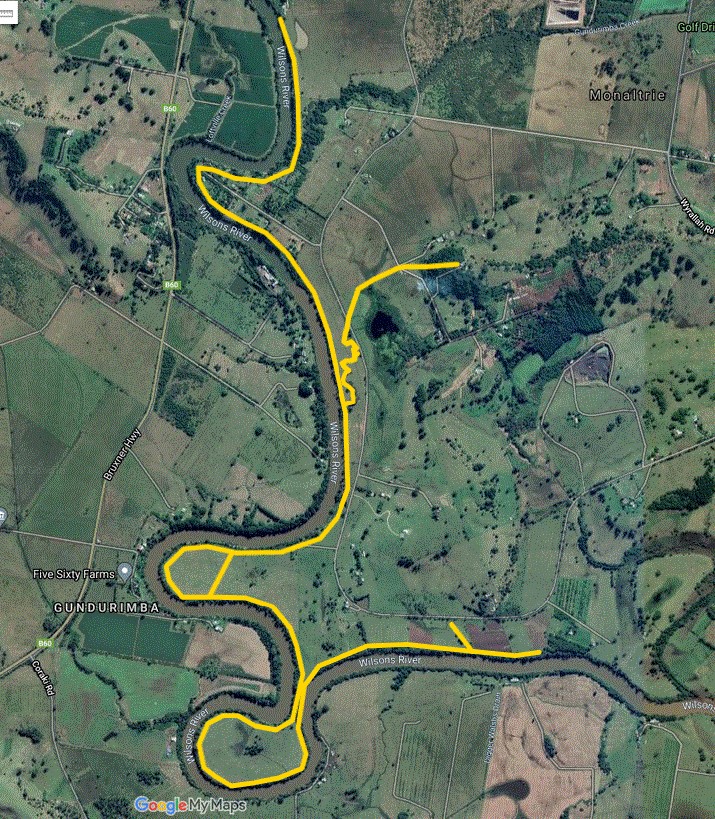 Celebrating Triumph
Our five-year-old permanent koala, Triumph, made international news at the beginning of the year, after he became the first koala to receive a prosthetic foot.
After he came into care as a 10-month-old joey with only 3 feet, Triumph's foster Mum and IFAW sponsored vet nurse Marley, worked tirelessly to find a prosthesis which could enhance his quality of life. Although koalas are not his usual patients, Lismore based Dental Prosthetist, Jon Doulman offered to help. After taking numerous measurements and casts, Jon created a small rubber prosthetic boot and it worked! The boot not only allowed Triumph to walk but to climb and groom himself. After the world told us no, persistence paid off and a local man saved the day.
Months later, after the media circus died down, Marley noticed some small changes in Triumph's behaviour. After a few weeks he started to lose weight. Although our vet team assessed him immediately and ran multiple tests, his diagnosis was not obvious. Using connections with other experienced vets and blood experts, we were able to establish that Triumph had Leukemia. Although the disease was difficult to identify, it was aggressive and Triumph was laid to rest a few weeks later.
While this story doesn't have the ending we all wish it did, it made us appreciate so much about the family that is koala conservation. People within our group like Marley, who refused to take no for an answer. People like John who cared enough to try something completely different. Our incredible vet team who were able to immediately address his health and who all worked tirelessly to save him. All of the specialists who rallied to not only diagnose but consider all types of treatment and globally, the people that responded with so much love to his story of success and mourned with us his loss. We thank you for your support!