Welcome to the Friends of the Koala, koala tour!
An our koala conservation and education centre Burribi in Lismore, we offer regular small group koala tours where you can get up close and personal with the real work of koala conservation.
Here you will get a chance to fall in love with koalas!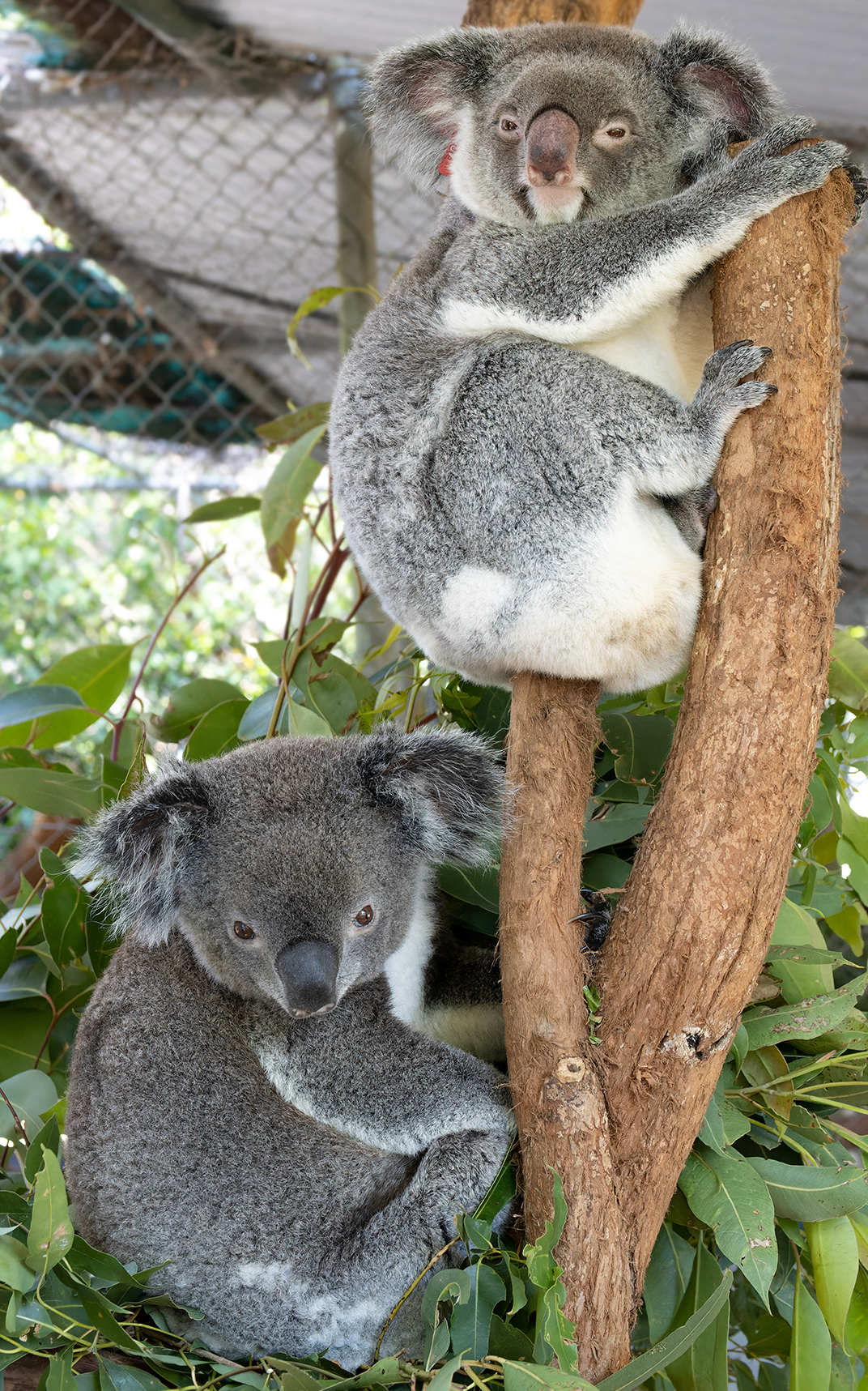 A fun, educational experience for wildlife enthusiasts of all ages
Led by our passionate volunteer tour guides or veterinary nurses, you'll learn everything there is to know about how koalas live, the challenges they face and how we are working to protect them.
On this koala tour you will:
meet our amazing volunteers who rescue and rehabilitate koalas

see our conservation efforts and understand what it takes to save the species

discover simple ways how you can help save koalas

get a chance to explore our koala conservation reserve, and if you're lucky you might spot wild koalas!
This highly educational tour is suitable for people of all ages, whether you're travelling alone, with family, or a group of friends, this koala tour is a must see in the Northern Rivers.
We only host small groups, so the tour will be adjusted based on your group and your interests.
What to expect on your koala tour in Lismore
We welcome you to our Community Education Centre Burribi, Koala Hospital and Koala Care Centre in Lismore, Northern Rivers NSW!
KOALA PRESENTATION

Enjoy a 30 minute koala presentation with one of our resident experts. Discover everything there is to know about koalas, including koala facts you'll never see in a textbook.

YOUR QUESTIONS ANSWERED

We love curiosity and encourage all your koala questions! Get fascinating insights from the people who spend the most time with koalas.

MEET OUR KOALAS!

Meet our sweet resident koalas, Charlotte & Ivy, and learn their history. This is your chance to see koalas in real life!

KOALA SOUVENIERS

Unfortunately, you can't bring a koala home, but you can bring home some fab koala merchandise! Please also consider a donation to help us continue our work.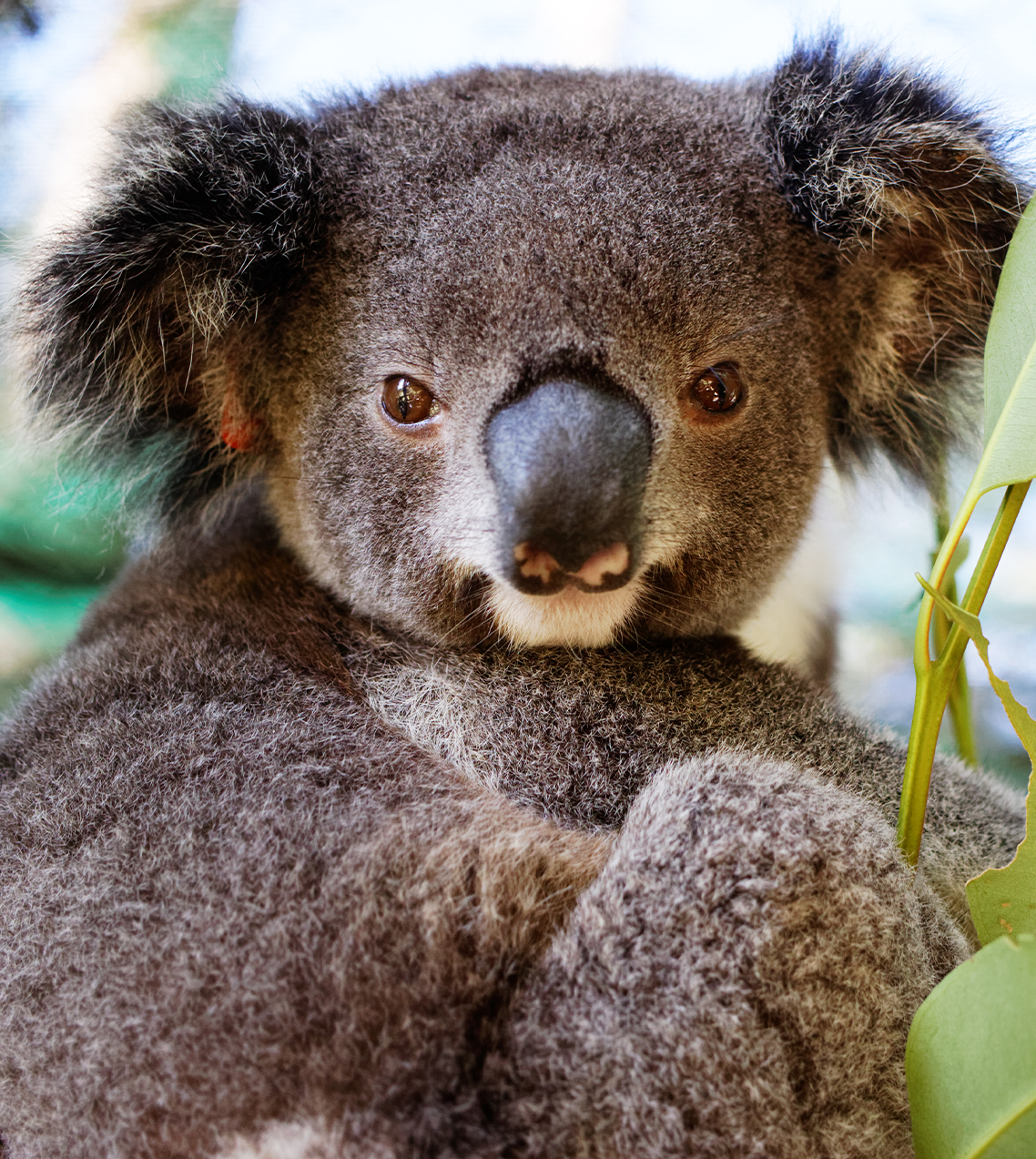 Koala tours are hosted at our Community Education Centre Burribi, Koala Hospital and Koala Care Centre in Lismore, Northern Rivers NSW.
Koala tours are currently available Monday-Thursday at 2 pm. (Please check our calendar for available dates.)

Maximum 6 people per tour.

Our educational koala tours are free!

Please consider supporting our work with a donation.
Do you have special needs for your group?
Please contact us and we will try our best to accommodate your needs.
Join us for an unforgettable visit!
Discover the exciting work of Friends of the Koala.
Book yourself or your group and enjoy a koala packed adventure you will never forget!
"I especially do not like money-making-zoos. So this was a great chance to see a koala close up. There's a very informative talk about how they rescue and then help the animals. Plus a short tour of the small complex. Where can see the koalas and there is no pressure to donate (even though i did). A lovely little charity, with great volunteers. Animals are well looked after and they will release if they can, but some are there, because they have no chance in the wild."
- Dan Hobs
"This was the highlight of my Lismore trip. I learned a lot about koalas. The staff is friendly and dedicated to saving koalas. I would highly recommend the daily session at 2pm."
- Zubair Minto
"Great place to learn about koalas. Kind, caring and very passionate people."
- Jo Hoskins
"We highly recommend this place to everyone who would like to learn about these little furry animals. Place is ran by lovely volunteers who are doing a great job in trying to save koalas in NSW. The lady who ran our tour shared with us a lot of interesting facts and information about koalas behaviour and the type of work the volunteers are doing every day. Can't praise this place enough!!"
- Sylaba
"You should not miss a visit to this place."
- John Thornton