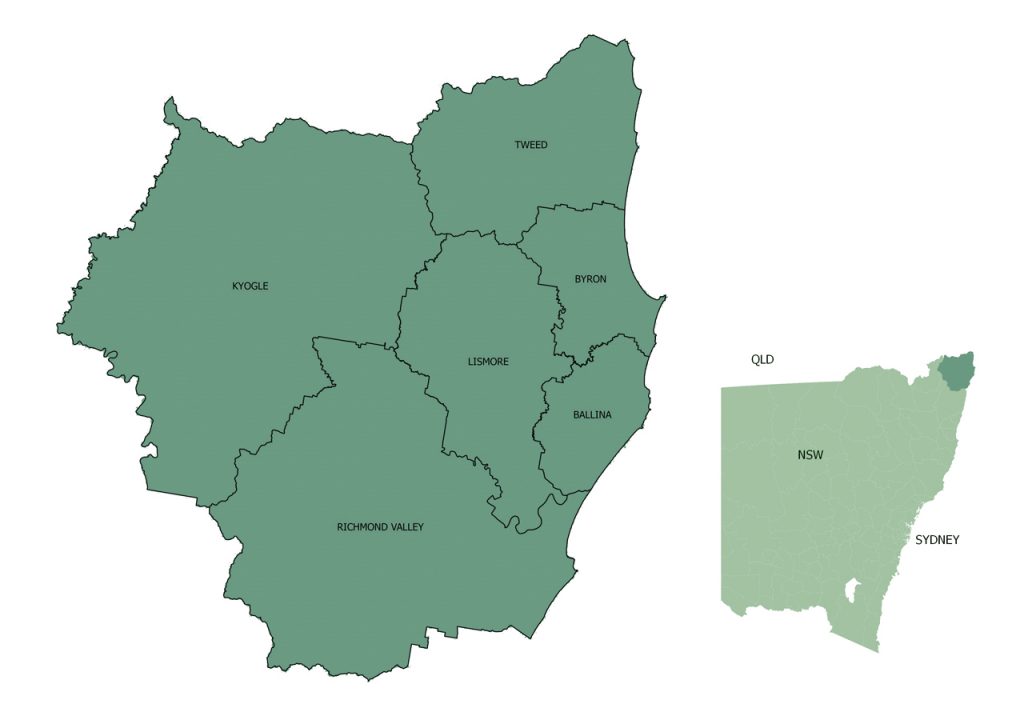 FOK is licensed to carry out rescue and rehabilitation of diseased and injured koalas across six of the local government areas in the Northern Rivers Region of NSW, covering a 10,000+ sq km area.
Friends of the Koala is committed to conserving koalas and preserving and enhancing their habitat, particularly in the Northern Rivers region of New South Wales. In doing this, we aim to make a key contribution to Australia's biodiversity.
Rescuing, rehabilitating and releasing koalas
Protecting and enhancing koala habitat
Educating the community about koalas and issues that affect them
Advocating on behalf of koalas
Initiating and assisting relevant research
Continuing to deliver on our strategy has led to another year of great outcomes for koalas in the Northern Rivers. This document contains a summary of the year for 2020-2021 showing our progress, statistics and data.
Our Partners
Thanks to our partners we have been able to do what we do, better! Without them our work would be that much more difficult.

In the 35 years since Friends of the Koala was first established, with the aim to enhance and protect koala habitat, we've become the lead koala conservation group in the Northern Rivers Region of New South Wales.
We maintain a 24/7 Rescue Hotline and rehabilitate and release sick and injured koalas. We operate a Koala Hospital (triage, treatment, and pathology clinic) and Burribi - Widjabul word for Koala – (education and administration centre) in East Lismore, NSW.  We also issue koala food trees and other rainforest species, work with all levels of government, and provide advice to landowners on preserving and extending koala habitat.  

We currently rescue more than a third of the sick, injured and orphaned koalas rescued in NSW (average of 350 koalas per year).  Since records began in 1990, Friends of the Koala have grown and issued more than 200,000 koala food trees to landholders and habitat restoration groups across the region.  If we were to include rainforest species, the total would be closer to half a million trees.    
Some major FOK milestones
1986
Formed as an organisation to enhance and protect koala habitat
1989
Commenced rescuing, rehabilitating and releasing koalas under the guidance of the Lismore District Office of the National Parks & Wildlife Service
1990
Incorporated as Friends of the Koala Inc.
1993
Licensed to rescue, rehabilitate and release koalas under the NSW National Parks & Wildlife Act 1974
1994
Entry in the Federal Register of Environmental Organisations
1996
Koala Care and Research Centre, East Lismore opened
Southern Cross University Vice Chancellor's Special Award
2000
Lismore City Council's Australia Day Achievement Award (Environment Category)
1st Green Corps Project 2004- Koala Conservation and Corridor Connection and Bundjalung Walking Track
2004
Outdoor enclosures established at the Koala Care Centre
Steve Irwin Conservation Foundation's Koala and Wildlife Hospital agreed to treat our koalas
WildLife Link donated our Rescue Van and trailer
2006
Wildlife Preservation Society of Australia's Community Wildlife Conservation Award
2007
1st Environmental Trust Lead Environmental Community Groups grant
2008
21-year lease on Koala Care & Research site granted by Lismore Council
2009
1st partnership in an ARC Linkage project – Development of an anti-Chlamydial vaccine for the koala
2010
NSW Volunteer of the Year Award, Northern Rivers Region Team of the Year Award
2012
Nature Conservation Council of NSW's Outstanding Member Group 2012
2013
Lismore City Council's Australia Day Achievement Award (Sustainable Environment)
Nature Conservation Council of NSW's Marie Byles Award for the most outstanding new environmental campaign
2014
Byron Shire Council's 2014 World Environment Day Award (Conservation & Land Management)
3 additional outdoor runs extended Koala Care Centre capacity
2015
1st Environmental Trust Lead Environmental Communication Grant
2016
Environmental Trust Restoration & Rehabilitation grant over 3 years – Enhancing Lismore wildlife refuges and corridors for threatened species
September – Opened our Burribi Education and Administration Centre and hired our first paid employee
2017
2017 Environmental Trust Environmental Education grant over 3 years – Koala Watch: Community led koala recovery – Northern Rivers.
June – WINNER of the Golden Leaf Award of Excellence for a Wildlife Group
September – official opening of Burribi Education & Administration Centre
2018
October – Opened our Triage, Treatment and Triage Clinic
2019
May – Employed our Vet Nurse Marley Christian
2020
April – Employed our Vet Jackie Reed
July – Approval granted for FOK to operate a specialist Koala Hospital