A HIstory of Koala Conservation
Operating since 1986, Friends of the Koala has an established history of achieving positive outcomes for koalas in the New South Wales Northern Rivers, a region that is home to one of the last significant, genetically diverse koala populations.
All Aspects of Koala Conservation
We have become the lead koala conservation group in Australia, and the only organisation in the world that focuses on all aspects of koala conservation. With over 550 members, 239 active volunteers and 9 staff members, we rescue, treat, rehabilitate and release koalas, protect and enhance habitat, initiate and execute koala health research projects, engage and educate the community and advocate on behalf of koalas at a local, state and national level.
Operating across local government areas of Ballina, Byron, Kyogle, Lismore, Richmond Valley and Tweed, we cover a 10,000+ sq km area and tend to hundreds of sick, injured and orphaned koalas each year, more than any other Koala Hospital in New South Wales, Queensland or Victoria. We founded and lead the Northern Rivers Koala Network, a cooperation between all Northern Rivers councils and koala conservation groups, and representatives from (inter)national NGO's.
Friends of the Koala is based in East Lismore. Here we operate the only dedicated Koala Hospital in the Northern Rivers, a Community Education Centre, seven koala food tree plantations, five community native plant nursery sites and soon we will open a state-of-the-art Research & Diagnostics Laboratory. We manage one of the largest single-species databases in the world, including sighting, rescue, rehabilitation and release records from 1989.
Since records began in 1989, Friends of the Koala have grown and issued more than 812,000 native plants and trees to landholders and habitat restoration groups across the region. We also provide advice to landowners, community organisations and government on creating, protecting and restoring koala habitat.
Watch the Friends of the Koala documentary Every Koala Counts
At the heart of the Australian documentary 'Every Koala Counts' are the koalas themselves. This documentary is an intimate exploration of the inspiring people who have taken a stand to save this species.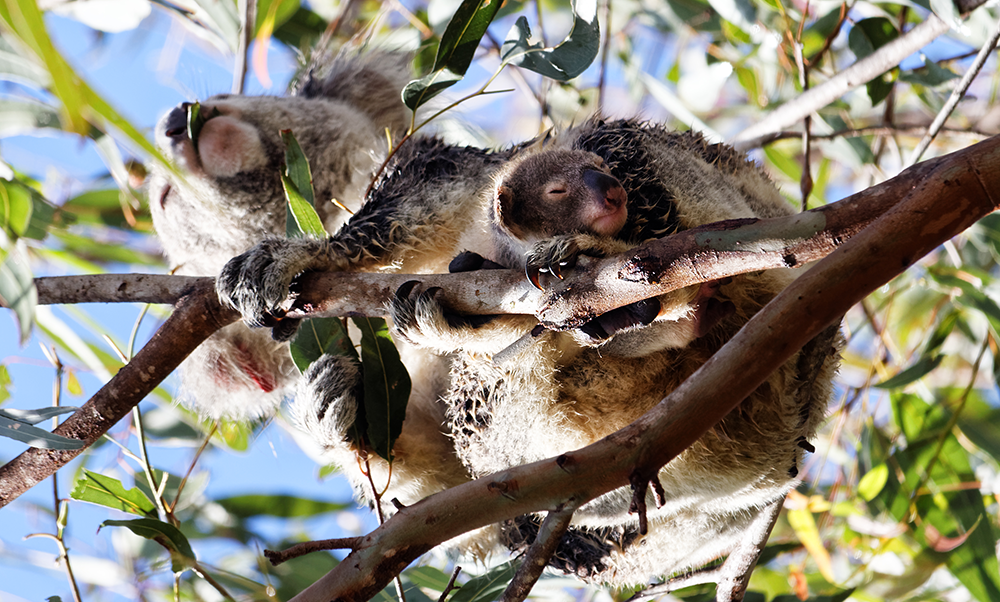 At Friends of the Koala, our mission is to make a key contribution to Australia's biodiversity by ensuring the conservation of the iconic koala and the preservation and enhancement of koala habitat, particularly in the Northern Rivers region of New South Wales.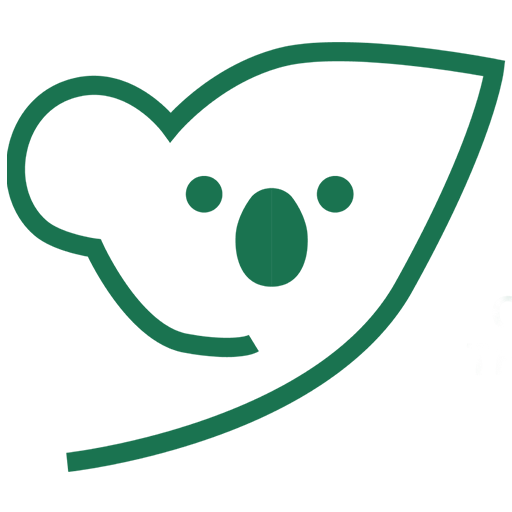 Our Achievements in Numbers
Koalas Rehabilitated & Released
Native Plants and Trees Distributed
ha
Koala Habitat Restored
Some major FOK milestones
Formed as an organisation to enhance and protect koala habitat
Commenced rescuing, rehabilitating and releasing koalas under the guidance of the Lismore District Office of the National Parks & Wildlife Service
Incorporated as Friends of the Koala Inc.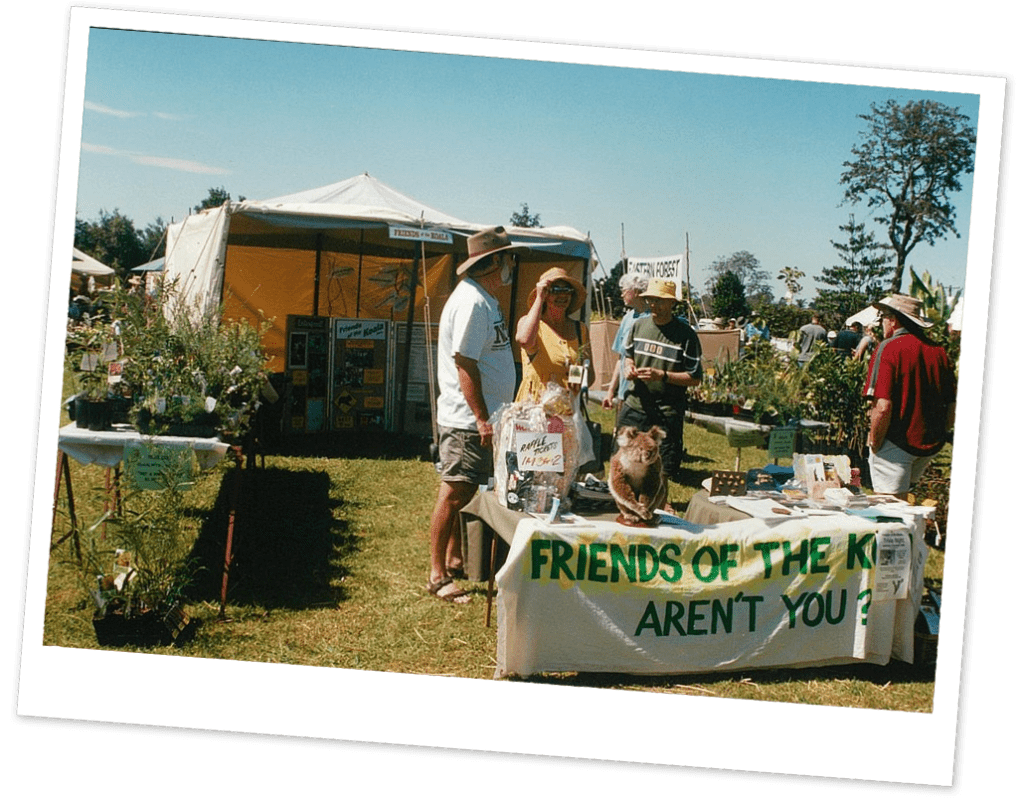 Licensed to rescue, rehabilitate and release koalas under the NSW National Parks & Wildlife Act 1974
Entry in the Federal Register of Environmental Organisations
Koala Care and Research Centre, East Lismore opened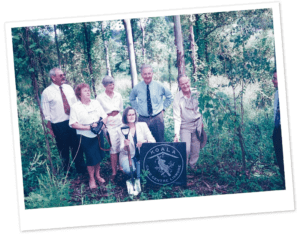 Southern Cross University Vice Chancellor's Special Award
Lismore City Council's Australia Day Achievement Award (Environment Category)
1st Green Corps Project 2004- Koala Conservation and Corridor Connection and Bundjalung Walking Track
Outdoor enclosures established at the Koala Care Centre
Steve Irwin Conservation Foundation's Koala and Wildlife Hospital agreed to treat our koalas
WildLife Link donated our Rescue Van and trailer
Wildlife Preservation Society of Australia's Community Wildlife Conservation Award
1st Environmental Trust Lead Environmental Community Groups grant
21-year lease on Koala Care & Research site granted by Lismore Council
1st partnership in an ARC Linkage project – Development of an anti-Chlamydial vaccine for the koala
NSW Volunteer of the Year Award, Northern Rivers Region Team of the Year Award
Nature Conservation Council of NSW's Outstanding Member Group 2012
Lismore City Council's Australia Day Achievement Award (Sustainable Environment)
Nature Conservation Council of NSW's Marie Byles Award for the most outstanding new environmental campaign
Byron Shire Council's 2014 World Environment Day Award (Conservation & Land Management)
3 additional outdoor runs extended Koala Care Centre capacity
1st Environmental Trust Lead Environmental Communication Grant
Environmental Trust Restoration & Rehabilitation grant over 3 years – Enhancing Lismore wildlife refuges and corridors for threatened species
September – Opened our Burribi Education and Administration Centre and hired our first paid employee
Environmental Trust Environmental Education grant over 3 years – Koala Watch: Community led koala recovery – Northern Rivers.
WINNER of the Golden Leaf Award of Excellence for a Wildlife Group
official opening of Burribi Education & Administration Centre
Opened our Triage, Treatment and Triage Clinic
Employed our first veterinary nurse: Marley Christian
Employed our first veterinary surgeon: Dr. Jackie Reed
Approval granted for FOK to operate a specialist Koala Hospital
Bushfire Recovery Nursery opened, funded by the Foundation for National Parks and Wildlife
Rehabilitated and released our 2000th koala
Friends of the Koala documentary "Every Koala Counts" selected for Byron Bay International Film Festival and International Social Change Film Festival


Distributed our 400,000th koala food tree via the Community Native Plant Nursery led by Mark Wilson
First wild koala vaccination project in partnership with the University of the Sunshine Coast
Opening of Research & Diagnostics Laboratory
"Friends of the Koala's holistic approach to koala conservation is something IFAW champions because we share the belief that koalas are ambassadors for Australian wildlife. When we protect them and their habitat, we give countless other animals the chance to thrive."
- International Fund for Animal Welfare
Friends of the Koala acknowledges and honours the traditional owners of Bundjalung Country particularly the Widjabal/Wia-bul people where Friends of the Koala is located.
We pay our respects to all Elders past, present and emerging and extend that respect to all Aboriginal Australians including Torres Strait Islander communities. We celebrate the spiritual, cultural and customary connections of Traditional Owners to country, and we hope the iconic koala survives in the wild for many generations to come.